Wedding bells are ringing for Savannah Guthrie — and baby bells, too!
"I — well, we — are four months pregnant," Savannah announced to guests at the candlelit reception dinner after the NBC News "Special Report" music played! The crowd erupted in screams and cheers.
"We are so excited, overjoyed and feel so blessed," she said Monday on TODAY. 

The TODAY anchor, 42, and her fiancé Mike Feldman, 45, a communications strategist, tied the knot Saturday near her hometown of Tucson, Ariz., "in the middle of the desert," she said.
"It's funny, 'cause we set the wedding date, I bought my dress, and then I found out," she said. "So I've been doing a little praying that I would fit in it, and it all worked out."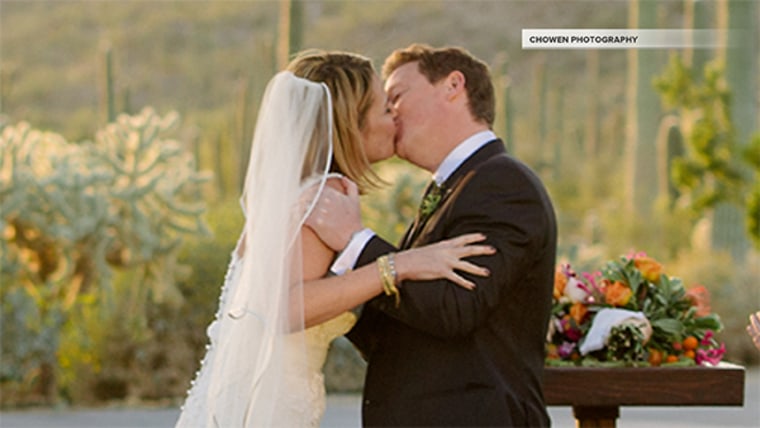 "I feel great, and actually I'm so happy to tell the world," she said. "Because I can't suck in this gut any more."
Savannah acknowledged eagle-eyed tweeters who have been suggesting she looks "a little pregnant." 
"I don't take offense," she said, adding that the baby's coming in "late summer."
Read: TODAY anchors, fans react to double dose of big news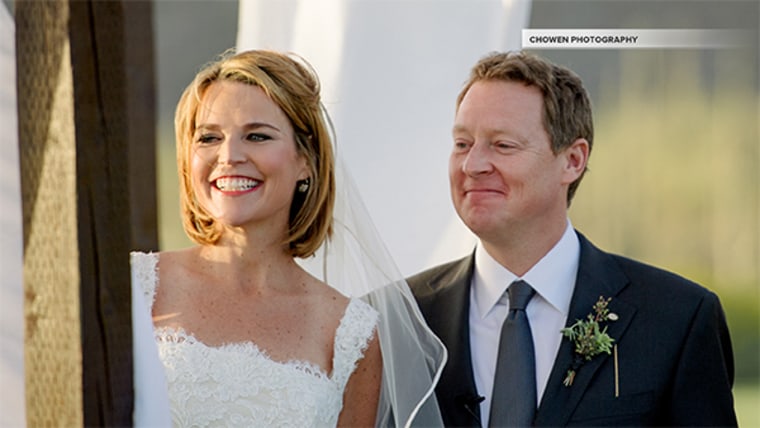 Savannah's TODAY family was in attendance for the sunset nuptials Saturday, where the bride glowed in a lace Monique Lhuillier A-line belted gown. 

"You were a beautiful bride," said Matt Lauer Monday. 
"It was such a gorgeous setting," said Al Roker. "At one point after the ceremony, the sun was setting on one side, the other, we're talking about a full moon. It was beautiful."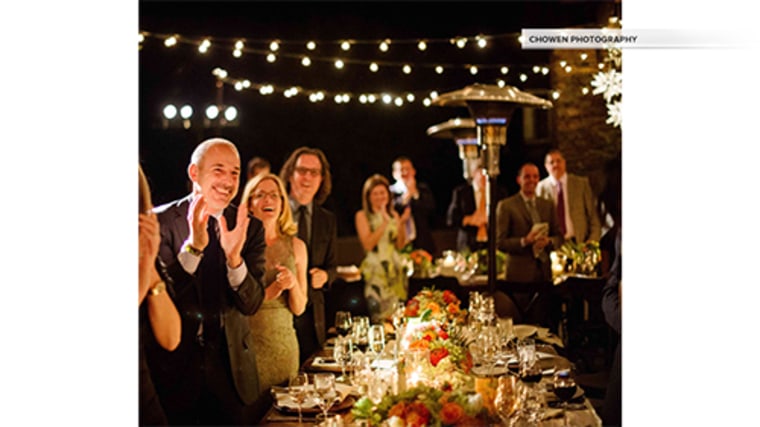 Savannah's brother, Camron, an F-16 pilot, walked her down the aisle in his dress blues.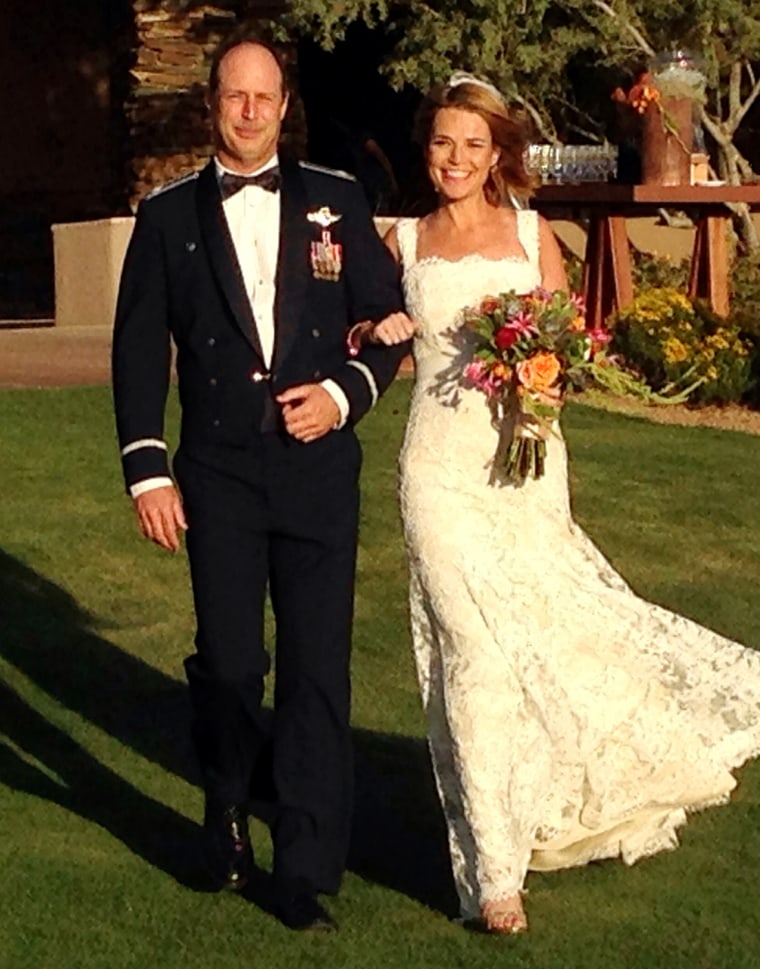 The event was a very well kept secret, and Savannah was back at her TODAY desk on Monday.
Savannah announced her engagement in May, after Mike popped the question in Turks and Caicos after four years together. "No one will accuse us of rushing into anything," she joked on the show.

While the pair have been together for a while, a few members of the TODAY family were a bit nervous as to whether or not Savannah could pull together the wedding in time. Kathie Lee and Hoda tried to help her pick a dress, while Natalie Morales, Tamron Hall, Willie Geist and Dylan Dreyer gifted her books about wedding planning for her birthday in December.

Watch video: Savannah: Response to engagement news is 'crazy'
It looks like the books were just the ticket to help Savannah and Mike prep for the big day, which probably couldn't come soon enough for the groom.
"It's not bad being the luckiest guy in the world," Mike gushed to Kathie Lee and Hoda after proposing, adding he hoped the wedding would be "as soon as possible." 

Congratulations Savannah and Mike!