Jason and Jessica Roth are coming up on their 10 year anniversary, but an old photo revealed that what they originally thought was a relationship that began as students at Florida State University in Tallahassee actually began much, much earlier — in preschool.
The Roths are both Florida natives, with Jason originally from Miami and Jessica from Lakeland. When Jason was 4, his parents split up and they sent him to live with his aunt in Jessica's hometown for a few months while they sorted things out. But neither Jason nor Jessica had any recollection of each other from their early years.
Fast forward 17 years from preschool to college where they'd frequent the same club in Tallahassee on weekends. 
"I used to see this girl come every Saturday night. She'd come with friends and dance. She was always surrounded by people and we never got a chance to talk," Jason, 35, told TODAY.com. Eventually he realized they had a mutual friend, and he asked the friend to introduce them.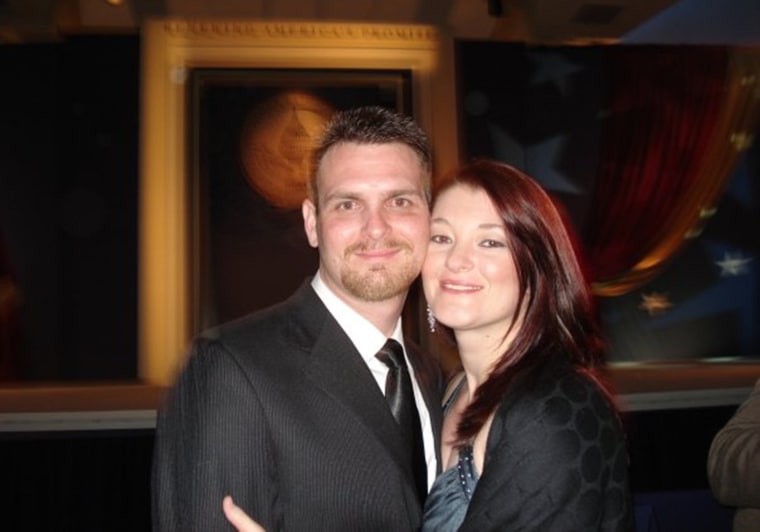 They started dating, and, as the say, the rest is history. But they had no clue just how much history they shared.

At Jason's graduation party, the initial connection was made that Jessica had attended the preschool run by Jason's aunt in Lakeland and that he'd gone there while he lived with her. But there was still no confirmation that they had spent any time together as kids.
The two moved up to New York City together shortly thereafter, and Jason was determined to figure out if their story had actually begun many years before. 
"I vaguely remembered having a photo from that period of time," Jason said. He rummaged through old photos, and came across a single photo from Halloween during his time in Lakeland. He spotted a little blonde girl that looked a whole lot like his then-girlfriend.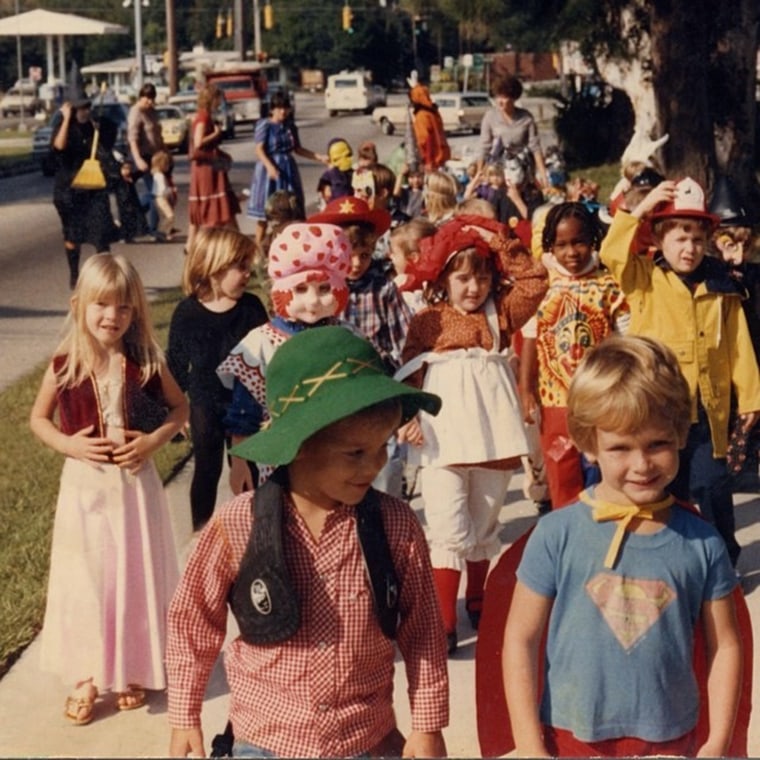 "I was sitting at work and he called me and said, 'Hey, I found this picture. When you were in preschool, what was your Halloween costume?"

Jessica, also 35, told TODAY.com. She said she was a genie, which matched the girl in the photo. "I sat there looking at the wall thinking 'This is incredible.'"
"Never did I think she'd be the girl standing two feet from me," Jason added. He's hesitant to call it "destiny," but rather "pretty phenomenal happenstance."
"We were always kind of in each other's orbits, we were just waiting for the stars to align." Jason said. "Very rarely in life do you see how all pieces fall into places to make things happen."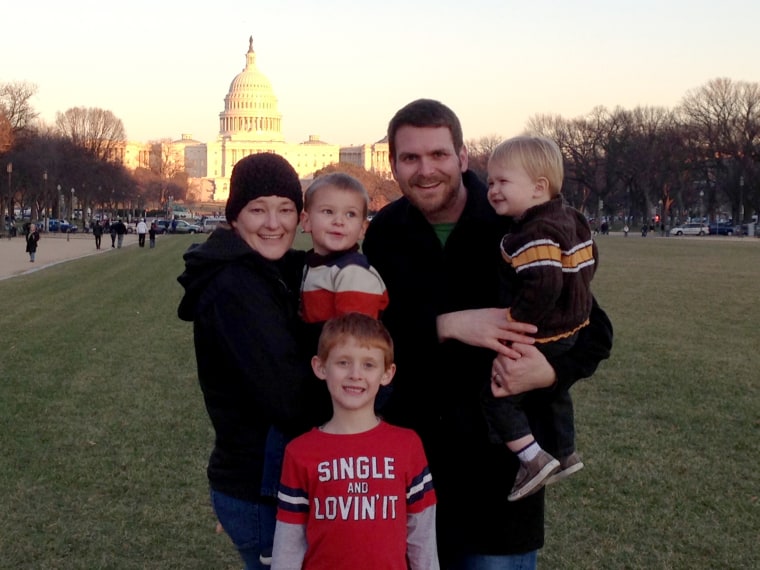 The couple now live in Jacksonville with their three children. Jessica says she's always happy to talk about where this love story really began. 

"It's our story and that's where it started," she said. "We just didn't know it at the time. You never know what doors are going to open."