An excited, yet seemingly very sleepy Mark Zuckerberg has been enjoying some daddy-daughter time with baby Max in a photo that the new dad posted to his Facebook page today.
The 31-year-old tech billionaire captioned the photo, which shows the two of them lying together on a floor: "Full of joy with little Max." The simple post contrasts with the 2,234-word open letter that Zuckerberg and wife Priscilla Chan released last week, in which they shared their greatest hopes for little Max's future.
RELATED: Facebook's Mark Zuckerberg, Priscilla Chan post letter to newborn daughter, Max
The open letter also addressed a number of worldwide issues that the Chan Zuckerberg family hopes to have a hand in solving — curing diseases, advancing human potential and promoting equality.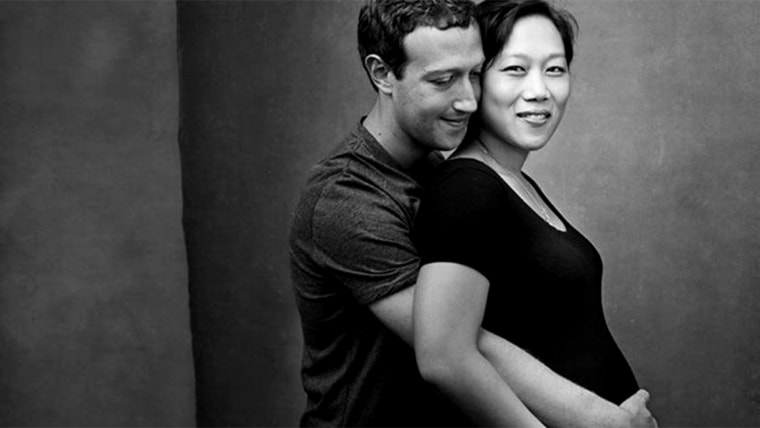 The couple announced in the letter that they're pledging "99 percent" of their Facebook shares, a number that will reach upwards of $45 billion over the course of their lives.
RELATED: Mark Zuckerberg says he'll take 2 months' paternity leave after daughter's born
"Today your mother and I are committing to spend our lives doing our small part to help solve these challenges," Zuckerberg wrote. "I will continue to serve as Facebook's CEO for many, many years to come, but these issues are too important to wait until you or we are older to begin this work. By starting at a young age, we hope to see compounding benefits throughout our lives."