Like, love, life.
Mark Zuckerberg became the youngest commencement speaker in Harvard's 366-year history when he addressed the graduating class of 2017 on May 25. The social media entrepreneur, who dropped out of Harvard after Facebook took off in 2004, received an honorary degree for speaking at the commencement. While his speech spanned many topics — purpose, globalization, building community — there was one thing he highlighted from the start.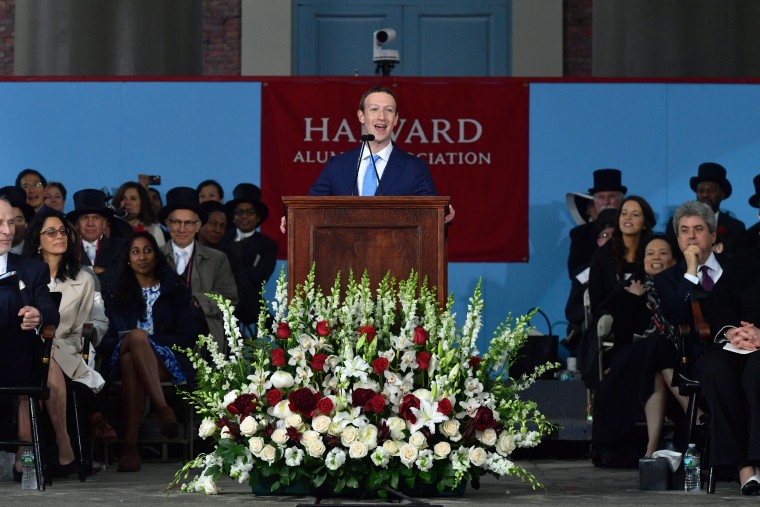 "My best memory from Harvard was meeting Priscilla," he told the audience.
"I had just launched this prank website, Facemash, and the ad board wanted to 'see me.' Everyone thought I was going to get kicked out. My parents came to help me pack. My friends threw me a going-away party. As luck would have it, Priscilla was at that party with her friend. We met in line for the bathroom in the Pfoho Bellower, and in what must be one of the all-time romantic lines, I said, 'I'm going to get kicked out in three days, so we need to go on a date quickly.'"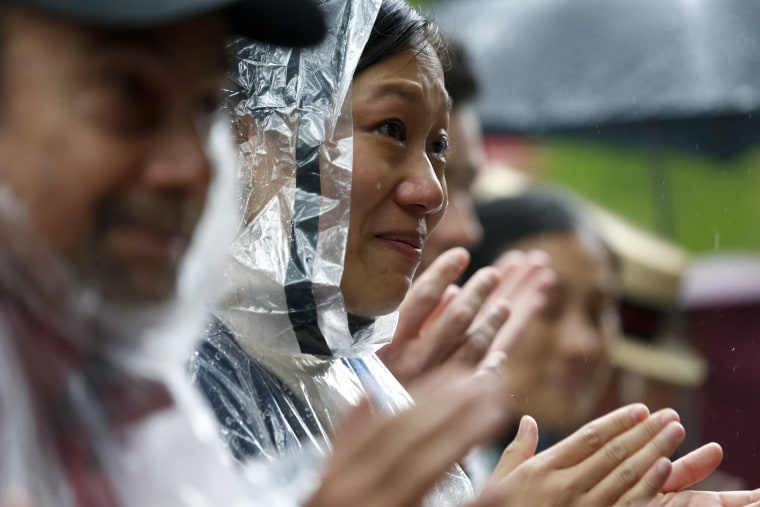 Zuckerberg, 33, continued: "I didn't end up getting kicked out — I did that to myself. Priscilla and I started dating. And, you know, that movie made it seem like Facemash was so important to creating Facebook. It wasn't. But without Facemash, I wouldn't have met Priscilla, and she's the most important person in my life, so you could say it was the most important thing I built in my time here."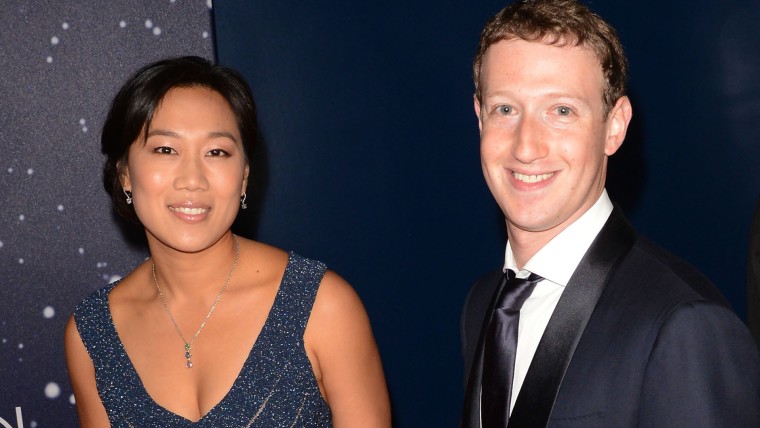 Zuckerberg and Chan, 32, tied the knot in a surprise wedding in May 2012 in front of less than 100 friends and family members. The billionaire couple, who now reside in Palo Alto, California, are already parents to daughter Max, 17 months, and announced in March that they're expecting their second child, also a girl.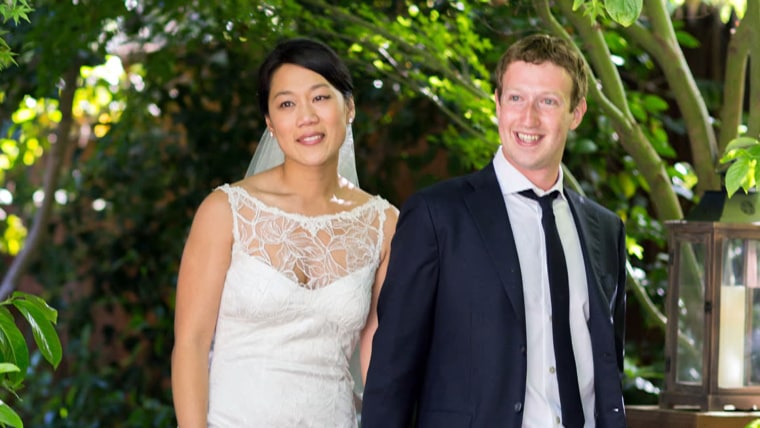 In his commencement speech Thursday, Zuckerberg spoke of creating a world where purpose exists for everyone and community can be strengthened for future generations.
"To keep our society moving forward, we have a generational challenge — to not only create new jobs, but create a renewed sense of purpose," he said. "How about stopping climate change before we destroy the planet and getting millions of people involved in manufacturing and installing solar panels? How about curing all diseases and asking volunteers to track their health data and share their genomes? Today we spend 50 times more treating people who are sick than we spend finding cures so people don't get sick in the first place. That makes no sense. We can fix this."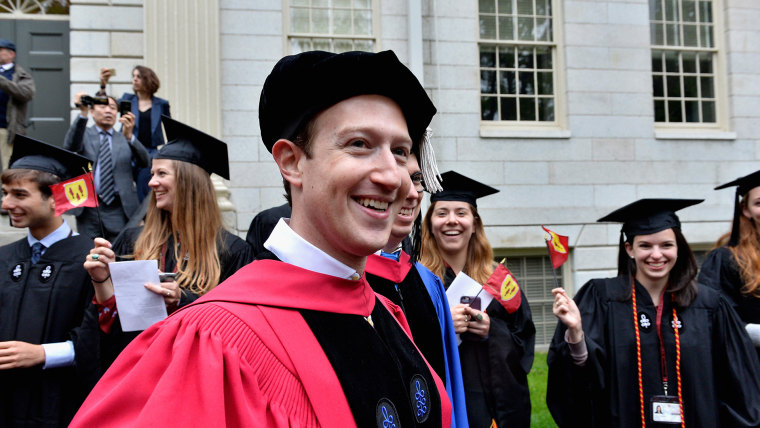 Zuckerberg ended his speech with another reference to his family — this time, daughter Max.
"I am reminded of a prayer, Mi Shebeirach, that I say whenever I face a challenge, that I sing to my daughter thinking about her future when I tuck her into bed. It goes: 'May the source of strength, who blessed the ones before us, help us find the courage to make our lives a blessing.'" He concluded by wishing the graduates luck with their post-college lives. "I hope you find the courage to make your life a blessing."
RELATED:
Watch Mark Zuckerberg give a tour of his old Harvard dorm room
Is Mark Zuckerberg gearing up for a presidential run?
Watch the moment Mark Zuckerberg learned he got into Harvard in 2002