Basking in the glow of seven gold medals from the 1972 Olympics, swimming legend Mark Spitz nearly signed up to be eaten by a shark.
Spitz was so popular after his record-setting performance in Munich that Hollywood came calling about potential movie roles, even though he'd never acted before, he told TODAY's Natalie Morales.
One of projects featured a young up-and-coming director looking to film an adaptation of a certain summertime horror novel.
RELATED: Mark Spitz: I'm 'just a regular guy' who achieved Olympic swimming glory
"I went to Universal Studios and met some guy that was in a small, little office for a part that was in a movie that was kinda like this action movie,'' Spitz, 66, said. "The guy was Steven Spielberg and the movie was 'Jaws.'"
Spitz, who had been taking acting lessons, said he read and screen tested for the part that ultimately went to Richard Dreyfuss.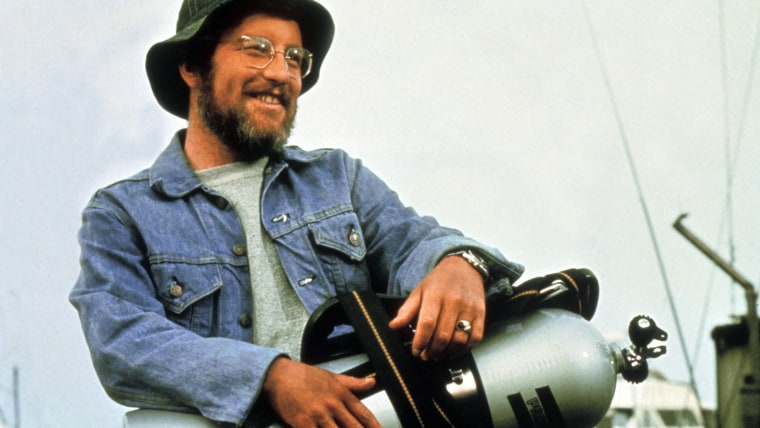 "Everything was great, but it was so close to the Olympics they couldn't get over the idea that I was still going to be Mark Spitz, that the transcending of who I was as an athlete into the movies was too great,'' he said.
Also, according to the Olympian, the character was originally supposed to be devoured by the man-eating great white. In the movie, though, Dreyfuss' Hooper was spared.
RELATED: Michael Johnson revisits Olympic glory, says he would've beaten Usain Bolt
"They decided that he didn't swim very well, so they actually took his part and rewrote it so he wasn't in the water a lot,'' Spitz said.
"I was going to get eaten. But he didn't get eaten," he said.
Spielberg's 1975 blockbuster wasn't the only well-known film Spitz nearly appeared in. He also had talks about appearing in the Robert Redford-Barbra Streisand drama "The Way We Were," he said.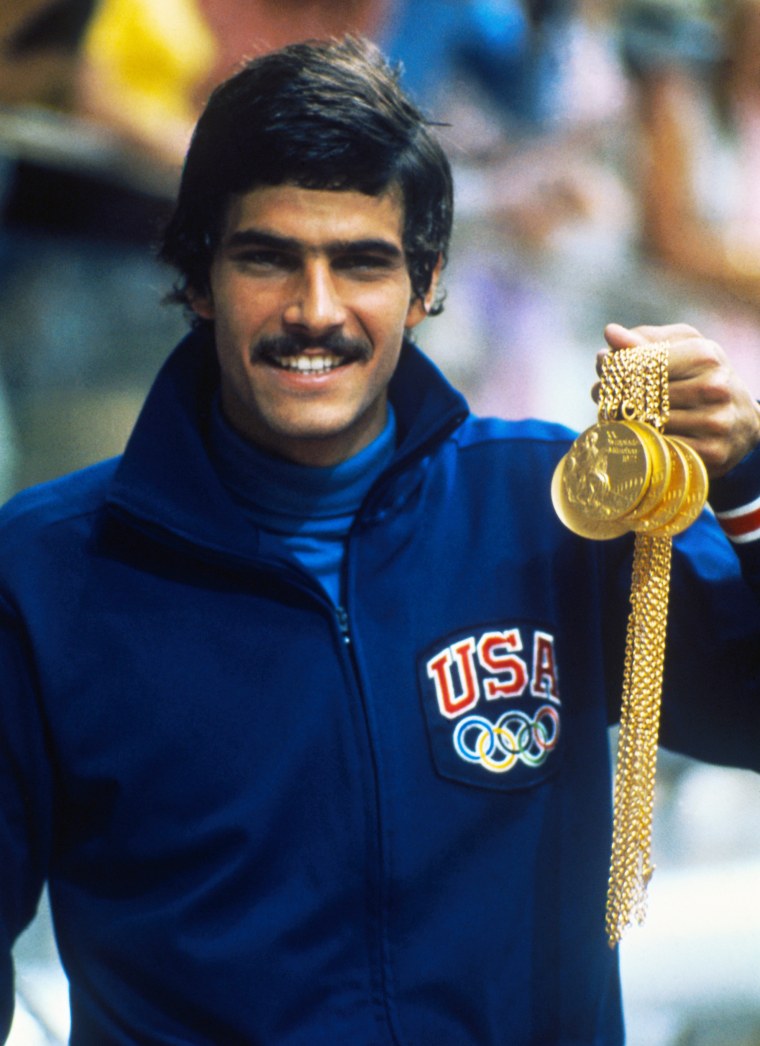 Before his brushes with Tinseltown, Spitz won seven gold medals in the 1972 Munich Games to become America's poster child for Olympic success.
His record stood until Michael Phelps won eight gold medals at the 2008 Olympics.
RELATED: Dominique Moceanu: What life is like after you win Olympic gold at 14
At the height of his fame, the California-bred swimmer was known almost as much for his mustache as he was for setting records in the pool.
At its peak, his mustache was worth seven figures and was neck-and-neck with Burt Reynolds' 'stache for 1970s supremacy.
"I went and got an agent from William Morris Agency," Spitz said. "We sorted through all the offers. I was offered $1 million to shave my mustache off.
"They paid me more not to shave it off," he said with a laugh.
When Spitz finally shaved off the mustache in 1988, it was as though he was a whole new man.
Even Spitz's wife of 43 years, Suzy Weiner, had to do a double take when she saw her college sweetheart clean-shaven.
"I remember it was on Valentine's Day,'' Spitz said. "I don't remember dates that well, but for some reason, I remember that date. I mean, my wife had never seen me without it."
Follow TODAY.com writer Scott Stump on Twitter.