Olympic swimming icon Mark Spitz was just 9 years old when he discovered the competitive spirit that would drive him to Olympic fame. It started with a little purple ribbon.
Spitz was a young swimmer in Sacramento, California, when he finished fifth in one of his earliest races.
"I go, 'God, that guy looks more important and he's on the the highest stair and it says 'number one,''' Spitz told Natalie Morales on TODAY Thursday. "I took the purple ribbon off and I gave it to my mom.
"You will never see me to this day wear purple. I can't stand that color. It had a profound effect on me."
RELATED: Mark Spitz on nearly starring in 'Jaws' and $1 million offer to shave mustache
The man who once captivated the nation by winning seven gold medals at the 1972 Olympics in Munich spoke with Morales for TODAY's "Where Are They Now?" series about Olympic icons ahead of the Summer Games in Rio de Janeiro.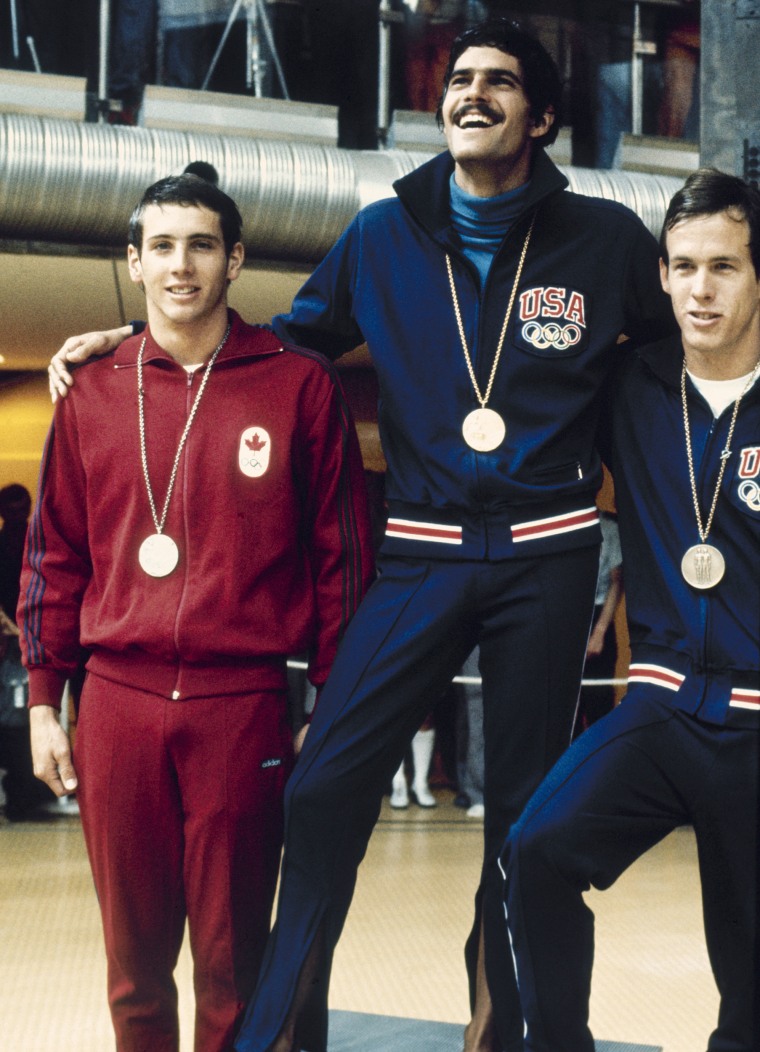 "People always remember me sort of like with a poster with seven gold medals,'' Spitz said. "They expect me to still look like I was 22."
Spitz, 66, said his march to his gold medal haul in Munich began at the 1968 Olympics in Mexico City.
The 18-year-old entered the games with ten world records and many experts pegging him for six gold medals. But he ended up winning two team golds, an individual silver and a bronze.
"The world thought I had failed,'' he said.
He then made the decision to attend Indiana University and train under swim coach Doc Counsilman.
"That was the greatest thing that ever happened to me to be honest with you,'' he said. "It was a great experience learning from him and his tutelage to me emotionally."
RELATED: Michael Johnson revisits Olympic glory, says he could've beaten Usain Bolt in his prime
Following his amazing performance in 1972, Spitz retired from swimming at 22.
Famously draped in his seven gold medals and sporting his trademark mustache, he became one of the first American athletes to capitalize on his Olympic fame by earning millions of dollars in endorsements.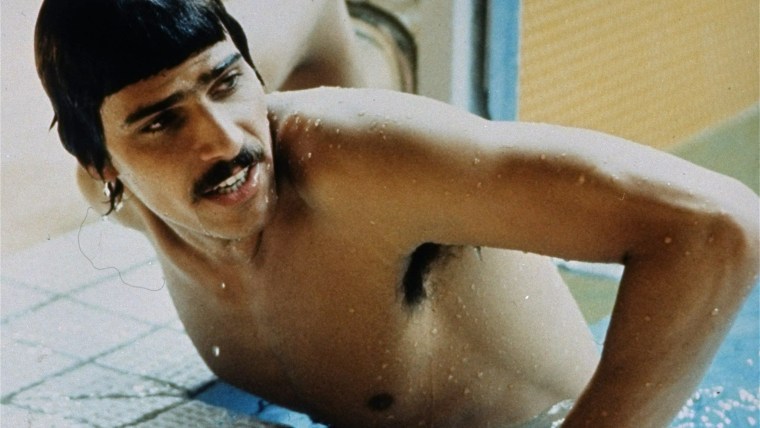 His successful post-Olympic transition set the tone for future success as a businessman and a motivational speaker.
Less than a year after Munich games, he married his wife of 43 years, Suzy Weiner. They've raised twin sons, Matthew and Justin.
RELATED: 'Magnificent Seven' US gymnastics team revisits 1996 Olympic triumph
He found himself back in the spotlight in 2008, when Michael Phelps surpassed his record by winning eight gold medals in Beijing.
"As they say 'Old soldiers never die, they just fade away.' Well, old Olympians just never sort of die, they just sort of fade away," he said.
"All of a sudden Michael Phelps showed up, and that sort of rejuvenated who I was."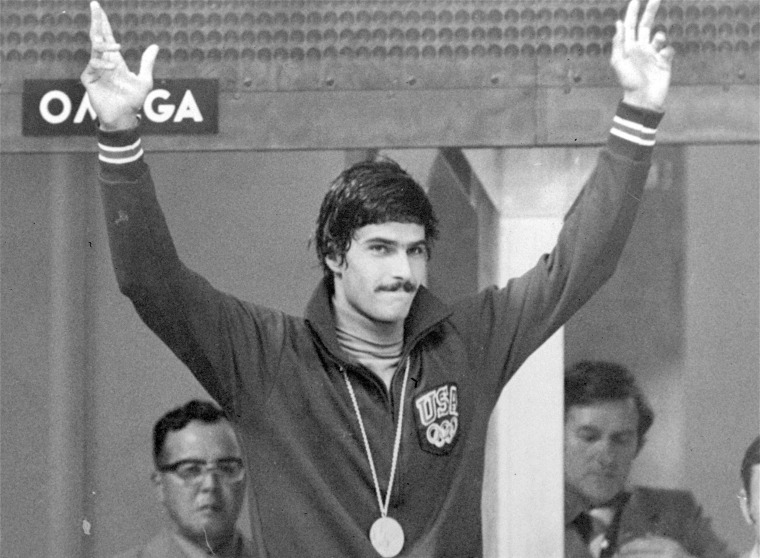 Though gone is the famous mustache, which he shaved off on Valentine's Day in 1988 as a gift for his wife.
"I've always thought of myself as just a regular guy, and I happened to do something extraordinary in the journey of my athletic career,'' he said.
Follow TODAY.com writer Scott Stump on Twitter.