Tyler Willis thought they were going to the movies, but he started getting suspicious when his parents began videotaping him in the hallway of their Washington state home.
"Is it, like, a surprise?" the seventh grader asked his dad.
It most definitely was: Moments later, Tyler was reunited with his big brother, Nick, a Marine who had been away for the past six months. The shock of seeing Nick immediately brought Tyler to tears.
His heartwarming reaction has been seen more than a million times in a Youtube video that has left viewers reaching for tissue boxes themselves.
While Tyler is close with all three of his older siblings, he is especially close with Nick, said their mother, Wendie Willis. The two even share a birthday.
RELATED: Watch this military dad surprise his family with early homecoming
"They all have been very close, but those two in particular just click," she said.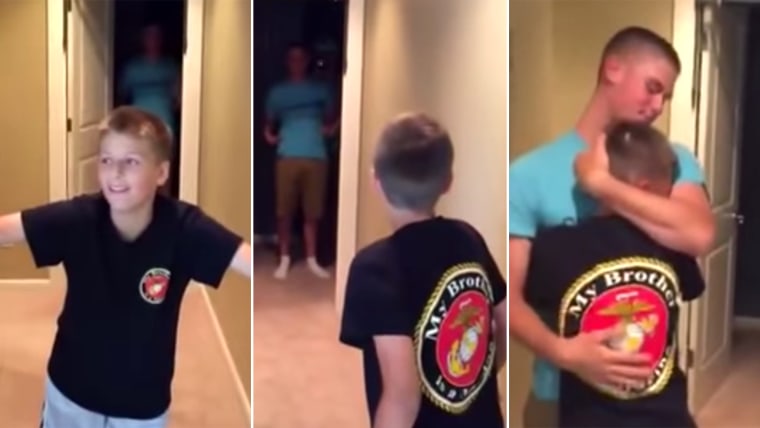 The family knew Nick would be coming home after he was granted a leave to attend his other brother's wedding. But everyone agreed to keep the visit a secret from Tyler.
"It was two months of planning," Willis said. "We slipped up, I don't know how many times, but Tyler never caught on."
In addition to spending Independence Day together, the boys also got to celebrate their shared birthday just a few days later.
"The whole thing could not have worked out better. It was birthdays, Fourth of July, the wedding — it was the best week we've had in a long time," Willis said. "Everybody was together."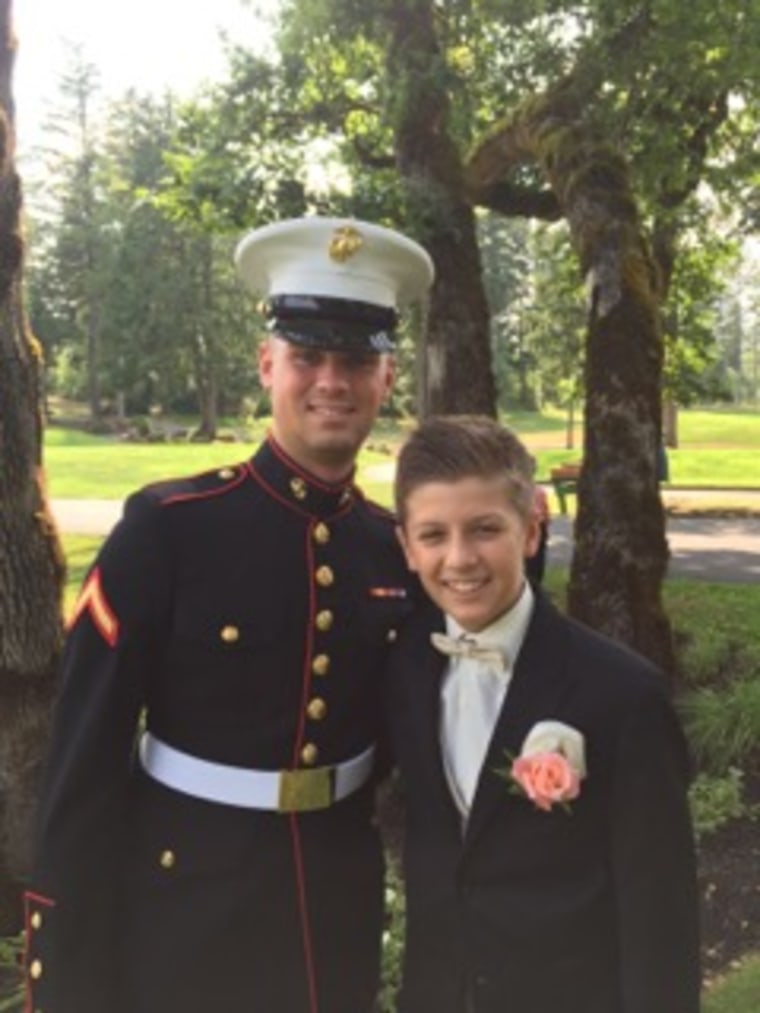 Since Willis posted the video on Youtube, more than one million viewers have watched the clip.
"We are flabbergasted," she said. She originally posted the video on her Facebook page for her family and friends. But then her husband's cousin reposted the video to another website, "and it took off from there."
Although she and her husband did not expect all the attention, Willis said they have been pleased by the reaction to the video.
"The amazing thing is how it's touched other people's lives. That's what we're most excited about," she said. "Just reading all the comments — I mean, you're going to have some negative, but there's hardly anything negative. Everyone is so focused on the family and the connection between Nick and Tyler. I just think it's something positive that a lot of people needed to see."
Follow TODAY.com writer Eun Kyung Kim on Twitter.