"Savannah's not actually on maternity leave, she's hiding in Maria Shriver's hair," Matt Lauer joked Friday.
Concluding TODAY's special Homecoming Week, Shriver returned to the TODAY anchor desk alongside Lauer, who recalled that the two had been in their 20s when they first met.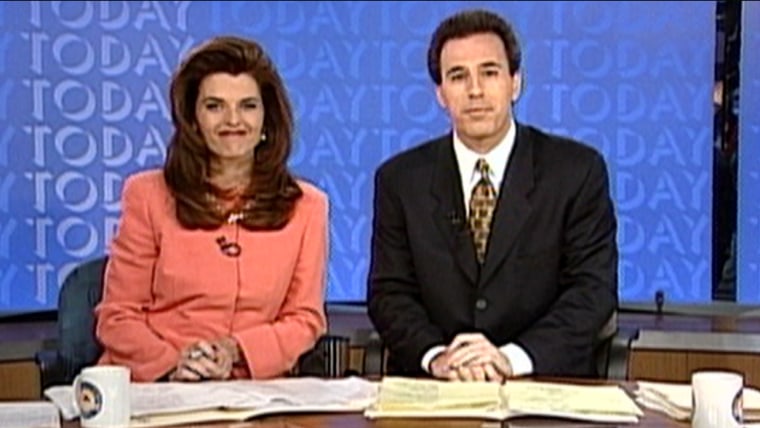 Shriver co-anchored the Sunday edition of TODAY from 1987 to 1990, and was a "Dateline NBC" contributing anchor from 1992 to 2004. She left NBC News shortly after becoming first lady of California as then-Gov. Arnold Schwarzenegger's wife.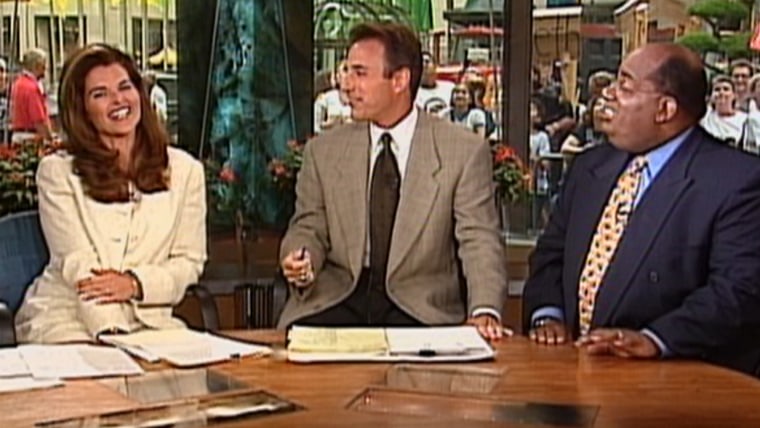 But Friday she was back on TODAY, and clearly happy to be there.
"I finally feel like a homecoming queen," she joked.
Join the conversation using #TODAYHomecoming on Facebook and Twitter. 

MONDAY: Meredith Vieira returns to TODAY, and Matt is 'very sentimental'

TUESDAY: Pups, puns and germ protectors: Brian Williams anchors TODAY (as only he can)
WEDNESDAY: 'You're stuck with us!': Kathie Lee and Hoda take over TODAY's anchor desk
THURSDAY: Tom Brokaw returns to the TODAY anchor desk for Sept. 11 anniversary