It's a picture-perfect end to the hunt for the mystery photographer who snapped a photo of a runner proposing to his girlfriend at the New York City Marathon Sunday.
And it's a beauty — of Joe Duarte on bended knee at the corner of 77th Street and First Avenue asking Katie Mascenik to be his wife.
"It's so sentimental," the photographer, Val Ferrara, 33, told TODAY.com. "You can even see the ring. It's beautiful."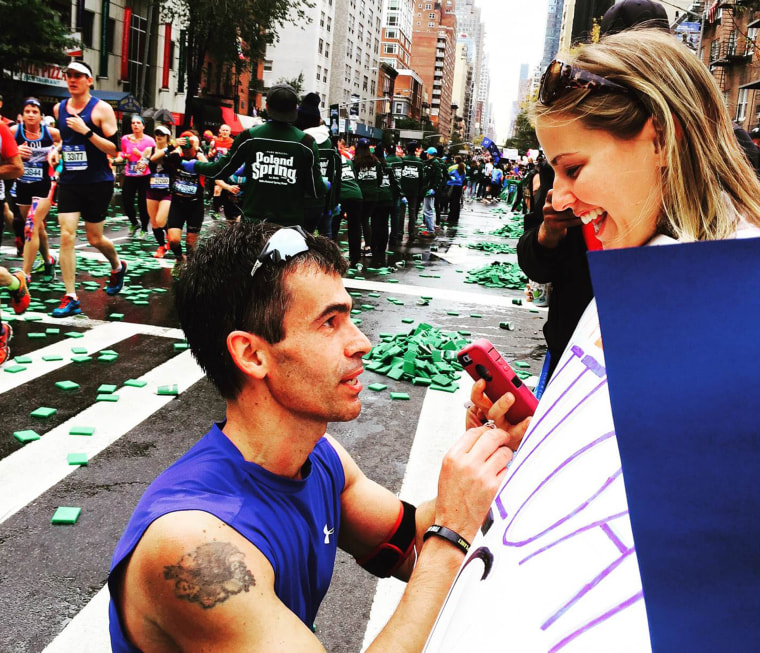 Duarte, 44, and Mascenik, 24, who met at the gym and fell in love running together, had the perfect wedding proposal, but not the perfect photo.
RELATED: Marathon couple on hunt for mystery photographer
Their photo of the moment, hastily taken by a friend, was obscured by Ferrara's hands and phone.
Amid all the excitement, all Mascenik remembered was "a girl in blue spandex pants" beside her who captured the moment and then vanished.
RELATED: 'Hot teacher' goes viral after dancing like Drake from 'Hotline Bling' video
So the couple began a search through social media to find her identity, as Today.com reported Wednesday.
The call from Ferrara came Wednesday night. Turns out, she had taken seven photos.
"When she called, I was excited because I might finally get my picture [but also] nervous because what if she deleted it or didn't have the perfect shot," said Mascenik.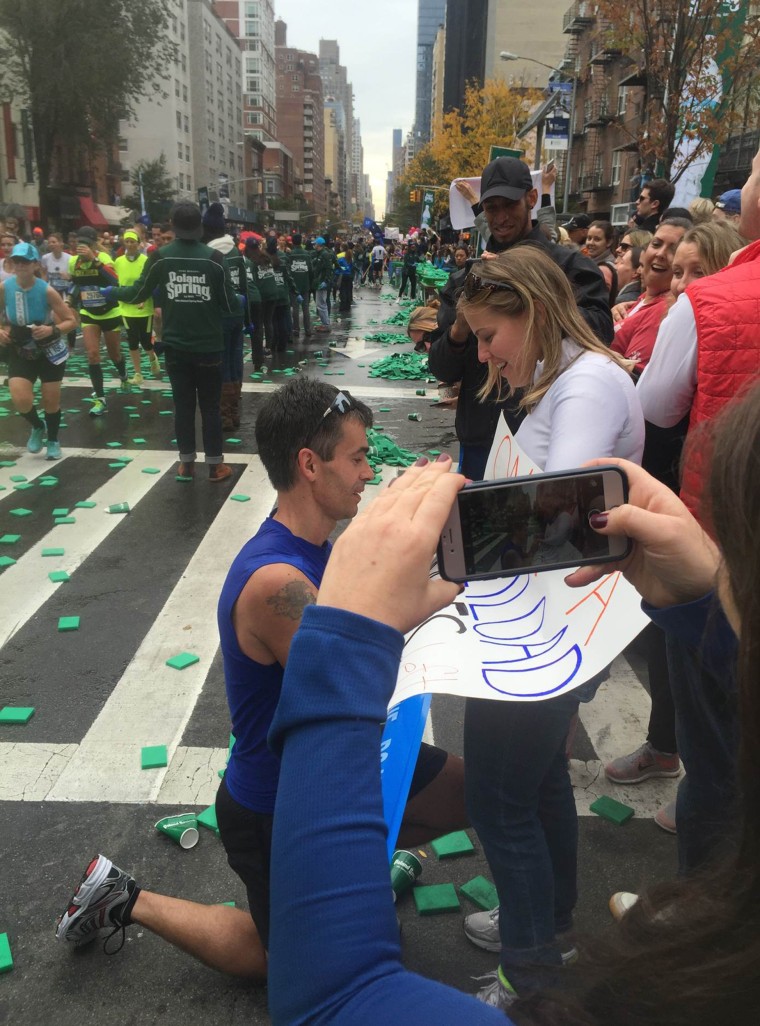 "I am so grateful for everyone's help finding the picture —it's beautiful."
Ferrera, who works in retirement fund sales, had six friends running the race and had her camera at-the-ready just as Duarte fell to his knee to pop the question at mile 17.
"I was so prepared," said Ferrera, who was wearing her 2013 Marathon shirt for the occasion.
"My photo app was open, one friend had just run by and another was behind him. I was there waiting when it happened."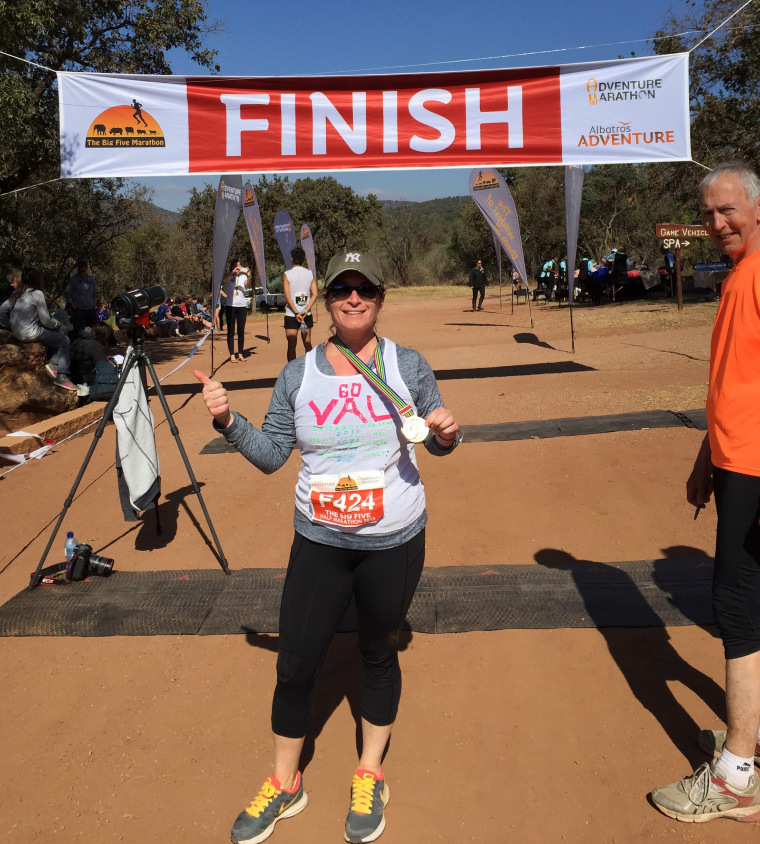 She says she would have shared the photo on the spot, but Mascenik "ran off."
Ferrara was in Buffalo on business this week when she got wind of Mascenik's social media effort to find the photo.
She said she got a kick out how she was described as "the elusive girl in blue spandex."
"My phone had 20 text messages from various friends in Albany, Texas, New York, all over," she said. "People knew I had taken the photo because I had told everyone how awesome it was."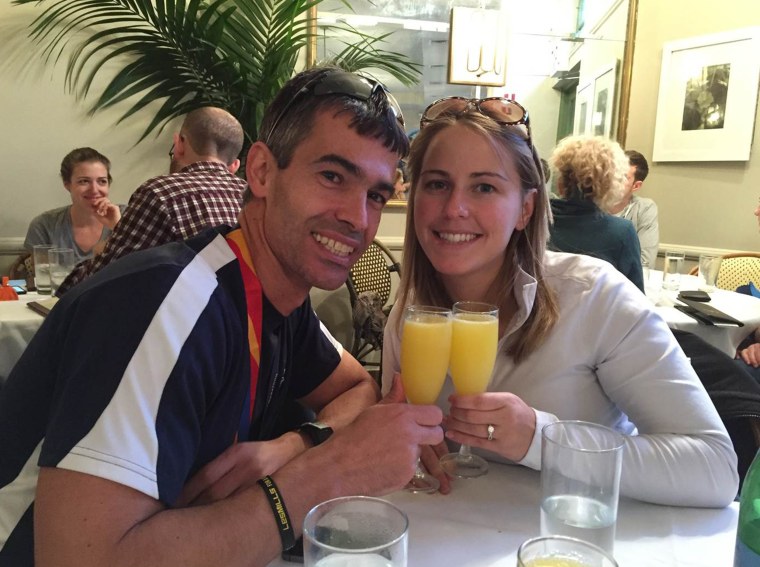 The happy couple certainly agrees.
"I love them. I'm so happy to have the memory captured!" Mascenik said.