A man's hilarious story about not immediately recognizing his wife in public has gone viral, and now some strangers are even thanking him for giving their own relationships a boost.
Jason Hewlett, an entertainer in the Salt Lake City, Utah, area, said he thought he "sort of cheated" when he eyed a beautiful blonde in line at Target the other day — until he realized that the woman, in fact, was his wife.
"I thought, oh, what a pretty girl, and then went, oh, that's my wife," Hewlett told TODAY.com, adding that he hadn't known she was also planning to stop by the store.
Hewlett's Facebook post about the experience — basically a love letter to his wife — has earned him tons of praise online and gotten more than a quarter million "likes."
RELATED: 4-year-old's love note to school crush goes viral
"People are saying, 'This has helped us in our marriage,' or, 'Thanks for reminding me to look at my spouse this way," he said.
In the post, Hewlett gushes over his wife of more than 14 years, Tami, describing her as "independent, capable, humble, fun, sweet, kind, awesome."
RELATED: 'She saw a picture of a piglet': Man reveals hilarious list of things that make his wife cry
"I was taken aback by how amazingly beautiful she is once again," he wrote. "I believe I see it often, but today, not knowing she was at the store, I saw her with new eyes and just couldn't believe I get to be her fella."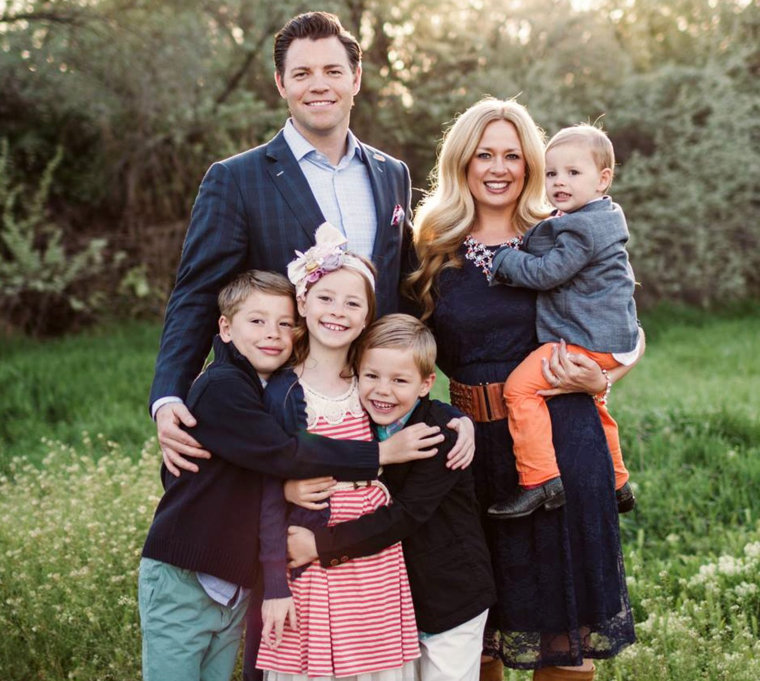 Hewlett, 37, who has four kids with his wife, said he "didn't think much of it" when he published the post early Wednesday morning, as he often posts about his wife on social media.
"I hit enter, and within seconds I was getting comments from friends all over the country," he said. "It was bizarre."
RELATED: Man honors late wife, inspires others with #100LoveNotes project
As for Tami, she's written her own Facebook response to the whole thing, assuring skeptics that her husband's post was no stunt, and that he did indeed write it himself.
"He probably did not recognize me that day because I actually got ready," she wrote. "He usually sees me in a braid and in my 'good sweats' and he loves me that way too!"