A dying man had the best day of his life last week after getting married from his hospital bed.
Keith Borum, 49, was diagnosed with non-Hodgkin's lymphoma about 18 months ago and was recently told he only had a couple months to live. Upon hearing the news, his then-fiancée, Nina Borum, ran into the hallway of Good Samaritan Hospital in West Islip, New York, to cry when nurses found her to see if everything was ok.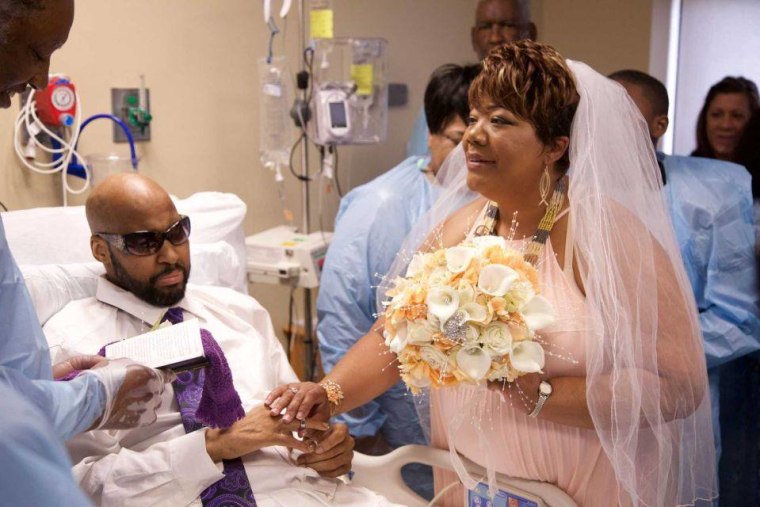 She explained that they were supposed to get married this summer and the nurses told her they could still make that happen.
Four days later, the couple tied the knot on July 8, surrounded by family and friends and the hospital provided food, flowers, a cake and even rings to give them the wedding they deserve.
"The hospital really made it a dream come true for us," Nina told TODAY.com. "They put it together in such a short amount of time and made it really wonderful."
RELATED: Boy runs up iconic 'Rocky' steps after conquering cancer
The couple, from Lake Ronkonkoma, New York, who has been together for three years, is taking it day by day, but doesn't let the cancer get in the way of the love they have for each other.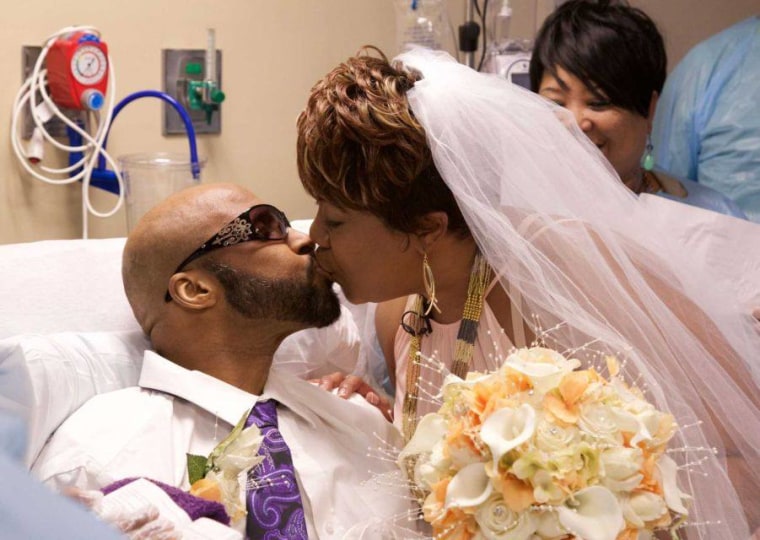 "What immediately attracted me to him was his heart and his smile," Nina said. "He's a beautiful person with a beautiful spirit and a heart of gold."
Keith was smiling bigger than ever that day, even through his pain. He even joked around and stole Nina's sunglasses to pose for a photo.
"Afterwards he told me it was the best day of his life," Nina said. "He didn't have to tell me, I already knew because I could see it on his face and I felt the same way."