In 2015, the tech world finally delivered the so-called "hoverboard" we were promised back in 1989. But the long-awaited flying machine from "Back to the Future II" didn't actually leave the ground ... and it exploded a few times, too.
This hoverboard, however, is the real deal — and was used to break a world record over the weekend.
The Flyboard Air hoverboard was created by jet ski racer Franky Zapata, who put his invention to the test in an amazing, 7,388-foot flight over water.
RELATED: Hoverboard fails: People are falling off their Christmas gifts — and it's all on camera
The stunt landed Zapata a Guinness Book world record for the farthest distance traveled by hoverboard. It was equal to nearly 21 football fields!
The footage of the flight, posted to YouTube on Tuesday, was taken at an event in Sausset-les-Pins, France.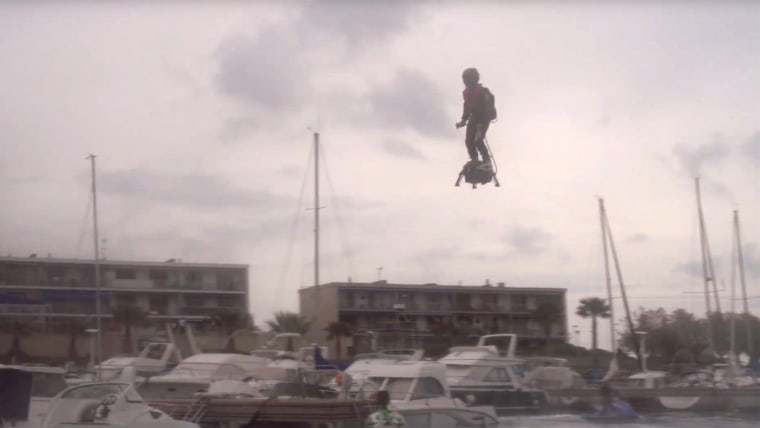 Don't get your hopes up, though, if you're looking to take a similar trip of your own.
RELATED: Lexus to unveil 'Back to the Future II'-like hoverboard Aug. 5
Flyboard Air is not commercially available, and due to safety concerns, it's not certain whether the hoverboard will ever find its way to store shelves.