The man who armed himself with a knife and tried to enter Buckingham Palace to confront Queen Elizabeth II has pleaded guilty to trespass and possession of a bladed article.
David Belmar, 44, of London, appeared in Westminster Magistrates' Court on Tuesday, the UK's Press Association news agency reported. The day before, Belmar jumped over a vehicle barrier and attempted to rush inside the palace's north center gate as a crowd of tourists looked on.
Police tackled Belmar to the ground and found a 6-inch kitchen knife wrapped inside a plastic bag in his jacket pocket.
Prosecutor Edward Aydin said in court on Tuesday that Belmar has a history of mental illness and a fixation with Queen Elizabeth, the Press Association reported.
"In police custody, he said to police, 'I wanted to see the Queen. I'm not happy about my benefits,'" Aydin said.
Aydin said Belmar received a warning in 1989 for lighting fireworks and throwing them into the grounds of Buckingham Palace.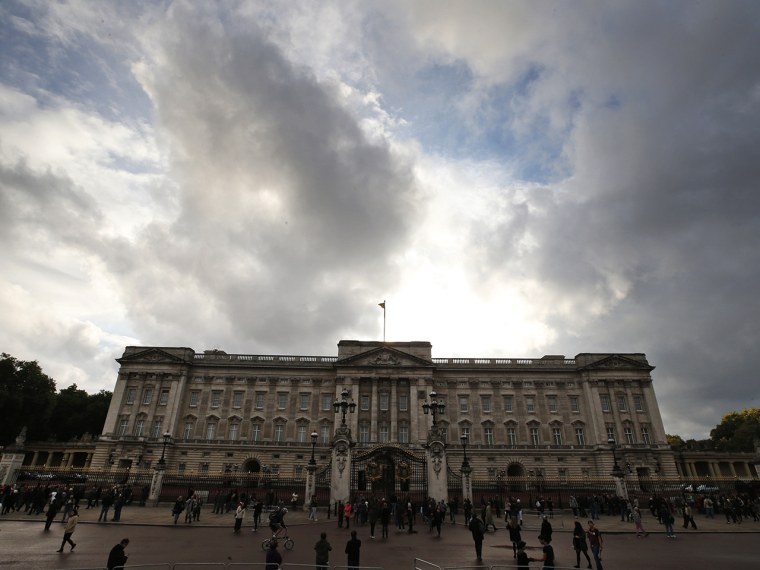 Belmar's lawyer Robert Katz denied that Belmar has a fixation with the queen and pointed out that Belmar did not brandish the knife.
The Queen was not at Buckingham Palace when Belmar tried to enter, a palace spokesperson said Monday.
Royal Mint issues special coins to celebrate christening of Prince George
Chief Magistrate Howard Riddle adjourned sentencing on Tuesday and ordered Belmar to remain in custody until he is sentenced at Southwark Crown Court at a future date.
Just a month ago, police arrested two men over a break-in at the palace in one of the most serious security breaches there in about 30 years.
One man was found inside the palace and was arrested for burglary, trespass and criminal damage. A second was arrested outside on suspicion of conspiracy to commit burglary. Both were released on bail and are due back before police this week.
Two days later, Queen Elizabeth's son, Prince Andrew, was confronted by armed police in the gardens of the palace and asked to verify his identity. Police later apologized for failing to recognize the prince.
One of the biggest security breaches at Buckingham Palace happened in 1982 when an intruder, Michael Fagan, climbed a wall and wandered into a room where the Queen was in bed.
Information from Reuters and The Associated Press was used in this report.
View images from the extraordinary life of Queen Elizabeth II.