Knowing that he wanted to marry his girlfriend was the easy part, but when Jason Methner decided to pop the question, he had a lot of hard work ahead of him.
"I knew I wanted to propose in a creative way and that I wanted it to be a surprise," the Chicagoan told TODAY.com, "so there was a flash of the dramatic involved."
But just how dramatic? Inspired by his girlfriend Molly Lipsitz's favorite animal — bunnies — he came up with a cute and clever idea to propose: creating an original kids' book about their relationship, starring a bunny, with a proposal at the end.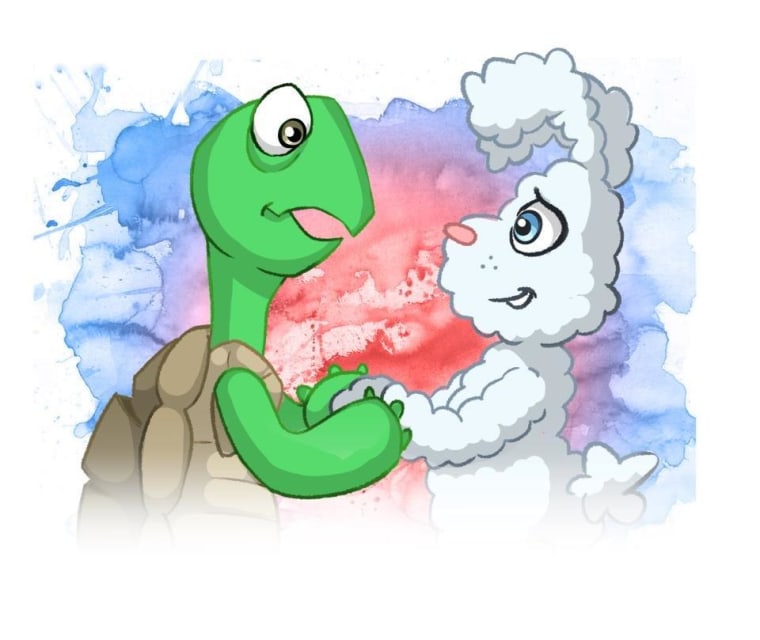 To execute his plan, Methner got help from a couple of close friends. He wrote a children's story about a tortoise and a hare (who just so happened to look a lot like him and Lipsitz), then asked a few friends who work in publishing to make some edits.
Once the text was ready to go, he approached his friend Yoni Limor, an animator, about illustrating the book. Limor happily obliged, and once the book was in good shape, Methner just needed to nail down a location. He felt immediately drawn to the Harold Washington Library in downtown Chicago, which agreed on one condition — that they could post the pictures on their Facebook page.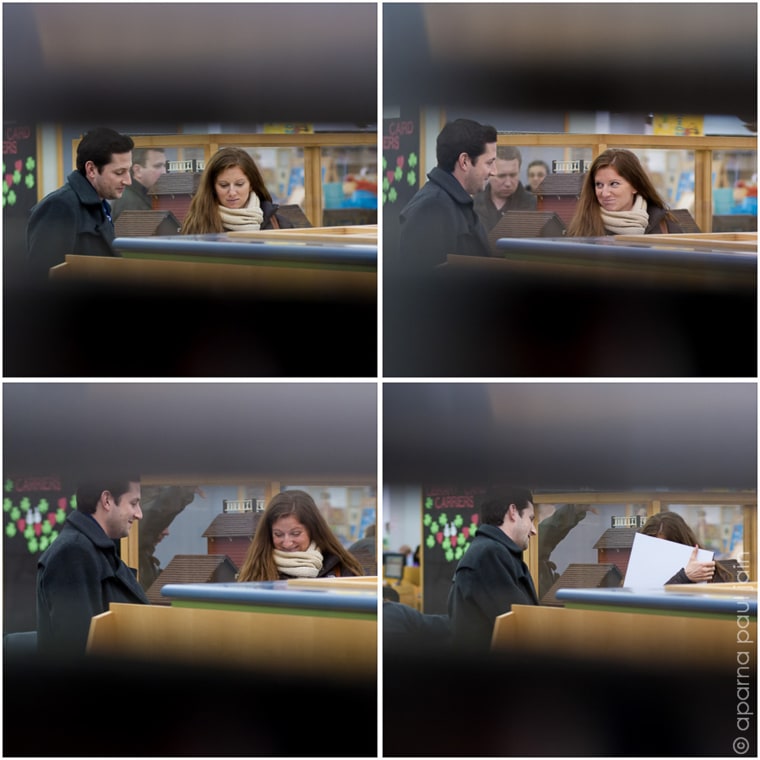 On the day of the proposal, Lipsitz told TODAY, she had no idea what was going on. She thought that an author friend of Methner's was going to be in town and wanted to meet them for lunch, but before the lunch Methner insisted that the couple go to the library to look at the friend's book in person. Lipsitz protested, but she began to notice that her boyfriend was acting strangely — he was dressed quite nicely for a casual weekend afternoon, and he kept hiding his text messages.
When the couple got to the library and headed for the kids' section, Methner, who'd been on two walk-throughs by that point, pretended to discover his friend's book on the shelves. At that point, Lipsitz noticed there wasn't an author's name on the cover.
By the third page, she had figured out what was going on.
"The book is a parable of our relationship," Lipsitz explained. "From when we met, a bit about our lives, and the things we did together. In the book he proposed to me, and then he proposed for real."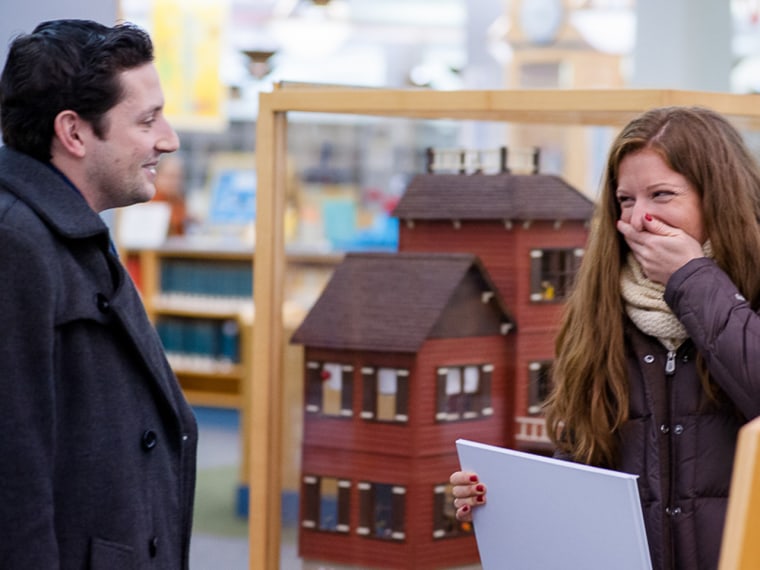 Methner dropped down to his knee and pulled out an engagement ring. A friend of the couple's, photographer Aparna Paul Jain, popped out from her hiding place in the stacks just in time to get a picture of the big moment. As promised, the photos appeared on the Chicago Public Library's Facebook page, and from there the sweet story started to go viral.
Jason and Molly not only got notes of congratulations from their friends and family but from strangers as far away as Australia. "It was totally random but really thoughtful and creative, which is very Jason," Lipsitz says, noting that her fiance had everything figured out down to the smallest detail, including making sure a friend took her out to get a manicure the day before so her hand would look gorgeous in all the up-close ring shots.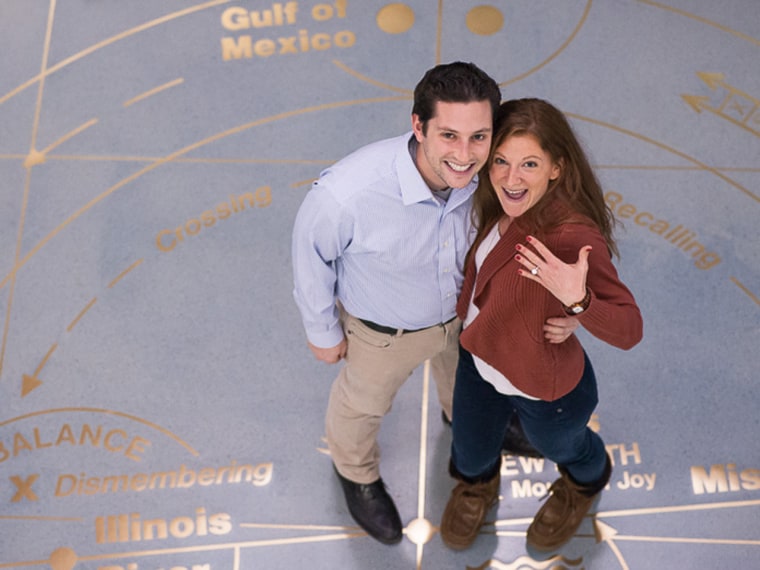 Although their engagement story was practically tailor-made for the Internet, Methner says he created the book because he was most interested in turning the proposal into something lasting. "Her family is in Atlanta and mine's in Houston, so having something tangible to show them about the day was a really neat takeaway, and I would love for our children to read [the book] someday and have it as a keepsake."
Four and a half years after meeting at a mutual friend's birthday party, a tortoise proposed to a hare. And, of course, the hare said yes.