A person who hit a college student's car while he was in class hilariously decided honesty was the best policy.
Thomas Callow, 20, came out of his English exam at Bridgewater State University in Massachusetts on May 5 to find a mark on his bumper and a note on his car's windshield.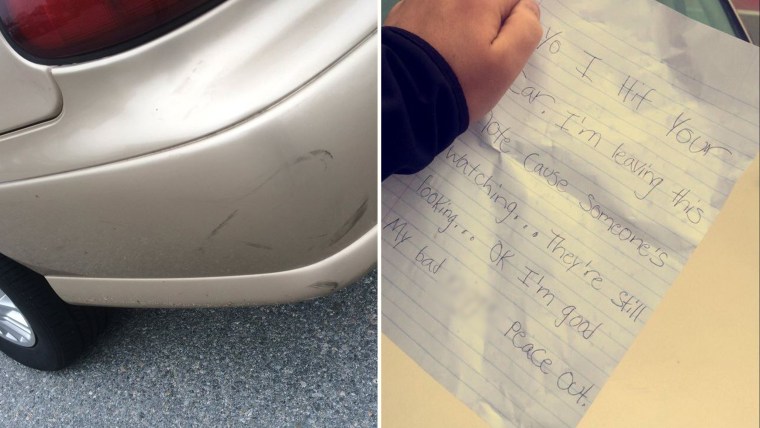 Instead off containing any insurance information or the name of the person, the note read, "Yo I hit your car. I'm leaving this note cause someone's watching…They're still looking… OK I'm good. My bad, n—-. Peace out."
RELATED: Mom surprises daughter at college — but takes selfie from wrong dorm bed
The note had Callow cracking up to where he wasn't even upset about the damages from the still-unidentified perpetrator.
"No, (I wasn't mad),'' Callow told TODAY. "I was laughing."
As for his 2001 Chevy Malibu, he has no plans to get the damage fixed.
Follow TODAY.com writer Scott Stump on Twitter.