/ Source: TODAY Contributor
Whichever way you're planning on expressing your love on Valentine's Day, a Michigan man already has you beat.
Putting pencil to paper, Curtis Wiklund has drawn the sweetest, most charming sketches that document the love he shares with his wife, Jordin. They were high school sweethearts who married in college and now work together as wedding photographers.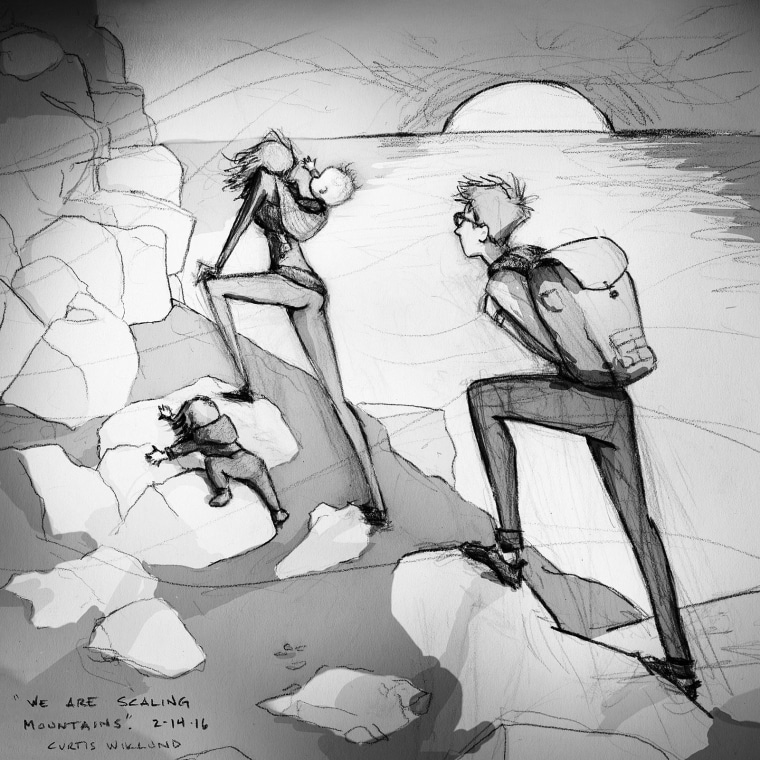 They are, as he describes them, two halves who make up a whole.
"I feel like I just got lucky," Wiklund, 27, told TODAY.com. "We really like each other, not just love each other."
Drawing was a childhood hobby that Wiklund took up again in 2011 when his wife started a yearlong photo-a-day project and encouraged him to do the same with drawing because she loved the cards he drew for her when they were dating.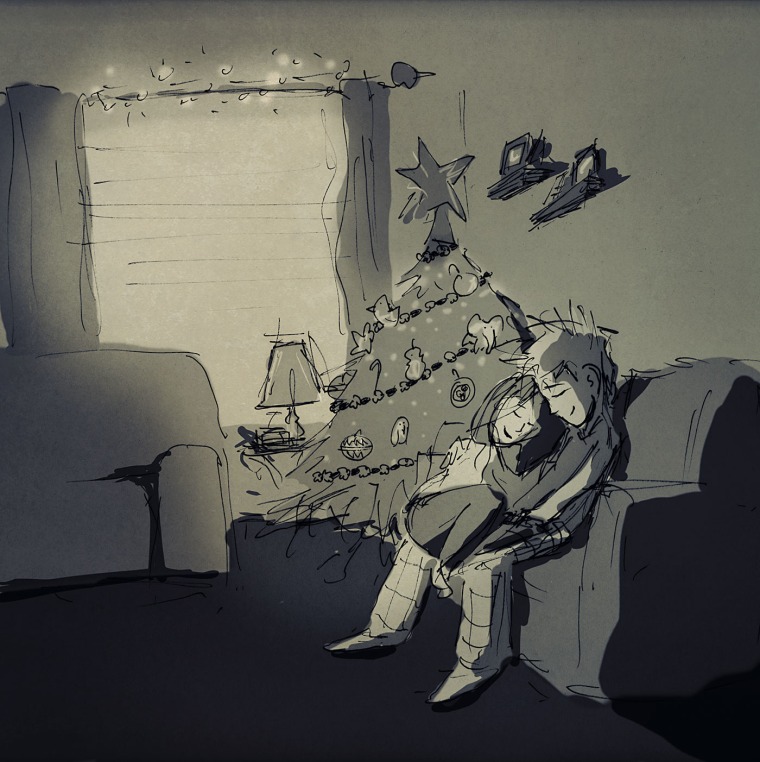 While he wasn't sure what he would draw every day for a year, and often sketched animals or characters, images of his family life in Clarkston, Michigan, began to emerge and became sentimental favorites.
"I really love her, that's why she shows up so much in my drawings," Wiklund said. "She's the most interesting person in the world to me. She's my best friend. When I think of something to draw that will move me, it's us."
When his wife encouraged him to draw something every day for a year, his sketches became sentimental favorites for the Michigan couple.
RELATED: Husband writes moving message on mirror for wife
During the 365-day drawing project, he completed his sketches at night and surprised Jordin with his newest artwork in the morning. "It was my way of waking her up with love letters each day," he said. "She always loved them."
Since the project ended in March 2012, he has continued to draw, giving his sketches as birthday cards to his wife or hanging them on the fridge.
Jordin Wiklund, 28, calls the drawings a special gift, and she especially cherishes the sketches now that they include their sons, 1-year-old Hayden and Casen, who turns 3 next month.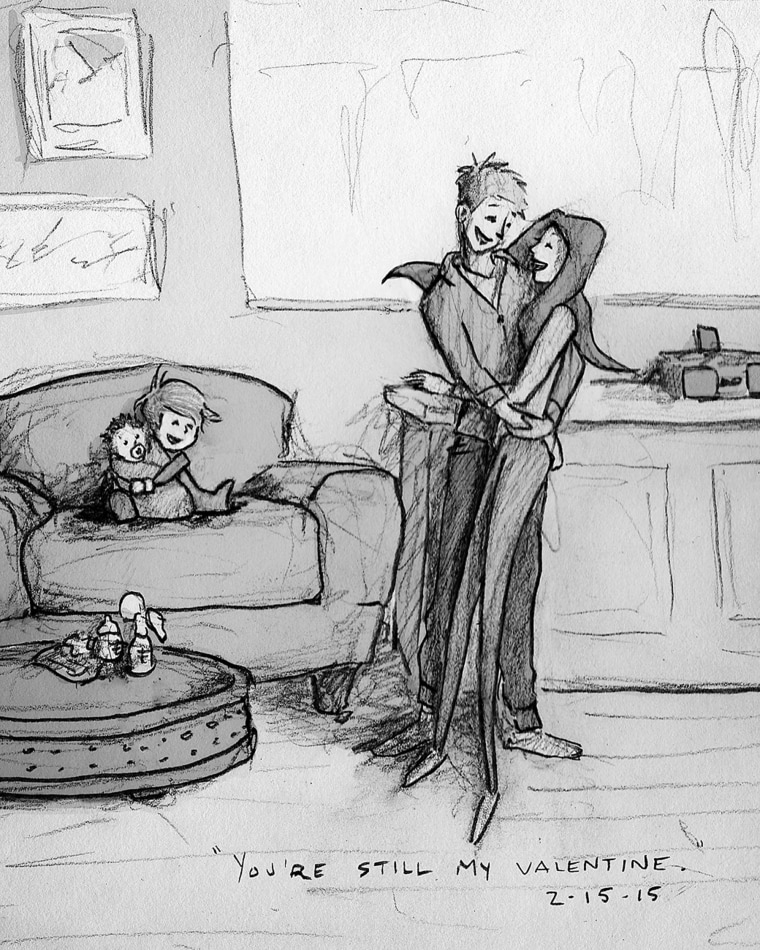 "I absolutely love them," she said. "Every time he draws me a card, I always cry. It's just a very sweet depiction. I love seeing how he sees our family."
The drawings were inspired by snippets of real life and the couple's big dreams. In his drawings, they're relaxing on the couch, snuggling in bed or dealing with the realities of life like getting sick or working on their budget. He says they are a true picture of their life.
"They really feel like us," he said. "When I look at them, they feel accurate and not manipulated because they were done for myself and for her."
He drew about coming home to find Jordin wearing snowboard goggles while she chopped onions.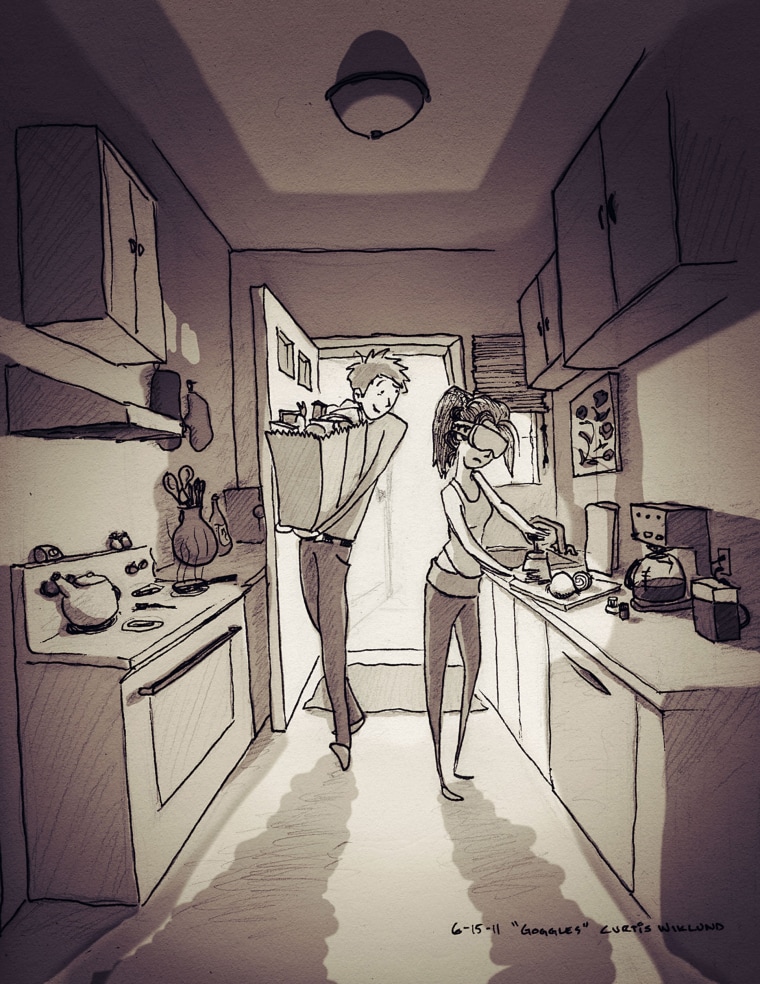 And of the trip they hope to take to Italy one day.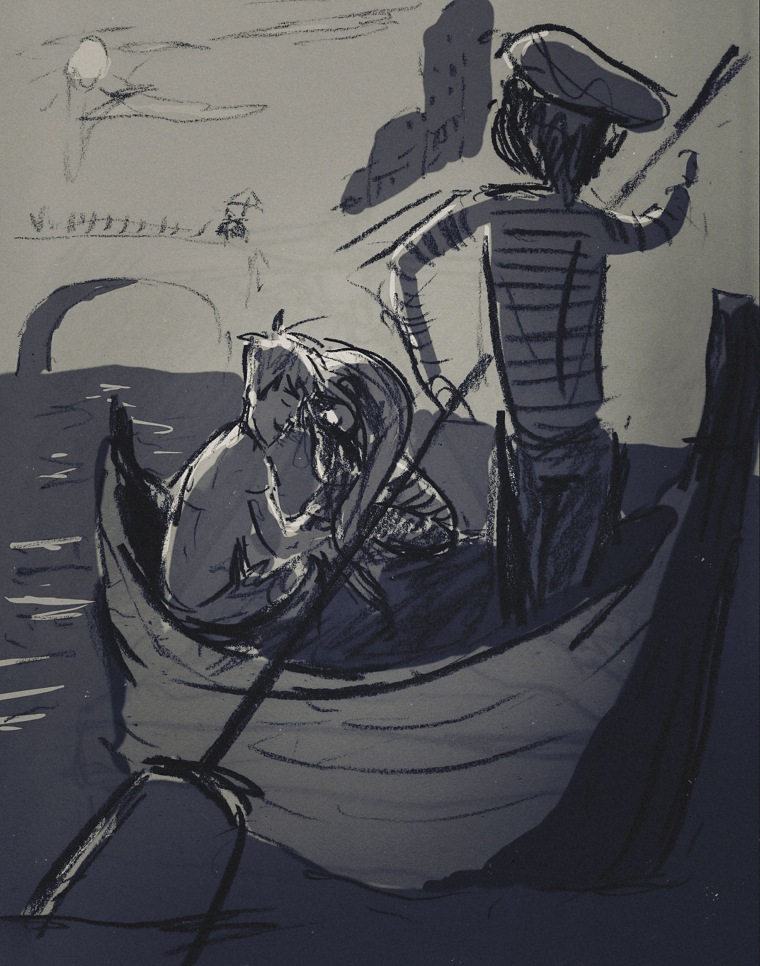 "We're dreamers," he said. "Venice was something we had dreamt about. In our heads, that's what it would look like."
A favorite comes from finding out Jordin was pregnant with their first child, when he dropped down and hugged her around her waist while she held the pregnancy test in one hand and ran her fingers through his thick hair with the other.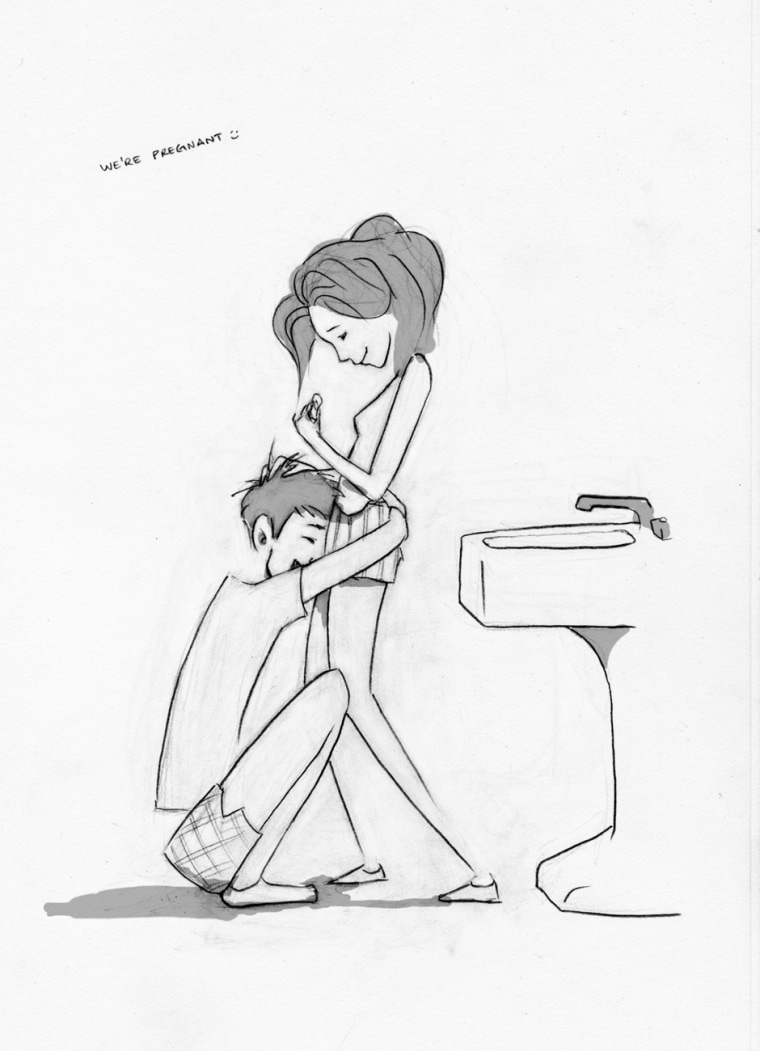 "It was such a real moment for us and such a pivotal life moment to start a family together," he said.
Jordin Wiklund credits her husband with capturing everyday life in a special way, preserving memories that would otherwise be forgotten.
"I think he has an ability to see things in a really unique way," she said. "For me, I tend to miss those moments a lot."
For the two of them, the images have become a scrapbook of sorts and they love to look back at the drawings and remember the good times they've had. Curtis Wiklund says it's strengthened their relationship.
"If you were forced to write a love letter to a significant other every day, it would force you to see the best things about your relationship," he said.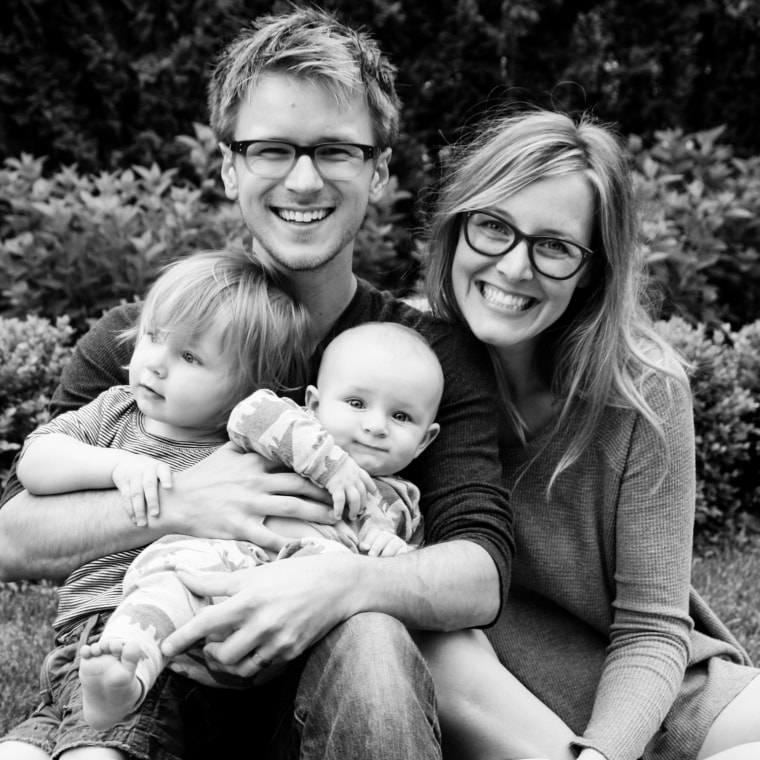 Since posting the images online, he's heard from fans who were moved by his work, and wanted the kind of love he and his wife have.
"A lot of people were saying they were inspired to love their spouse better and that was very, very moving to me and not an intentional thing when I started," he said.
While their love grows strong, there is one thing Jordin will not be receiving on Sunday.
"I told him a long time ago he's never allowed to buy me a card," she said with a laugh. "He has to draw me a card."
TODAY.com contributor Lisa A. Flam is a news and lifestyles reporter in New York. Follow her on Twitter: @lisaflam