When Lucien Parisseaux asked a couple dozen Facebook friends to mail postcards to celebrate the 30th birthday of his son, Manuel, he never imagined 42,000 parcels would be delivered to their home in Calais, France.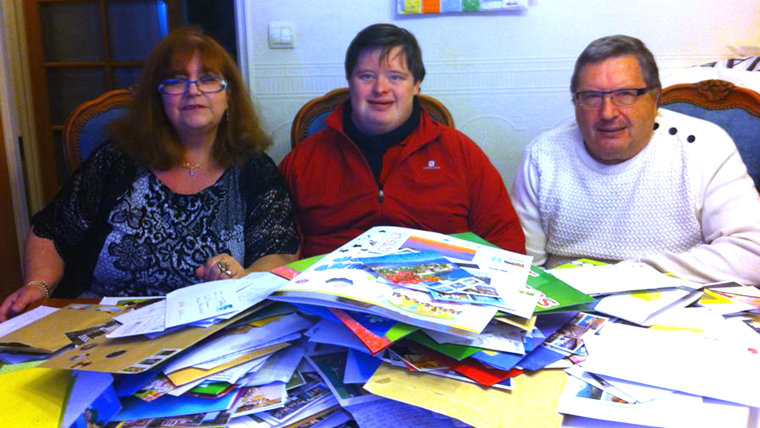 "We do not understand why this call has touched so many people, but it's really heartwarming," reads a translation of part of Lucien's Facebook message to TODAY.com. "It is unimaginable."
In Lucien's Nov. 3 plea to his own Facebook friends — which numbered just 25 as of this week — the father noted that Manuel, who has Down syndrome, "loves to receive postcards," and would be thrilled to get a few for his milestone Nov. 22 birthday.
Above a mailing address, Lucien concluded, "Thanks all for your gesture that will make my Manu super happy."
Word spread quickly and internationally, as the public Facebook post went viral. As of Tuesday, it has been shared more 121,000 times. Two days ago, Lucien reported that his family had received 42,000 pieces of mail.
"One by one, how do you say thank you?" reads a translation of that Facebook update. "A whole life would not be sufficient."
Lucien told TODAY.com he couldn't believe the extent to which total strangers responded to his request, with some sending not just wishes for a happy birthday, but also cupcakes, customized gifts that incorporated Manuel's photo, and children's drawings. Lucien said Manuel found it impossible to pick a favorite.
"They are all filled with love, generosity, tenderness," Lucien added.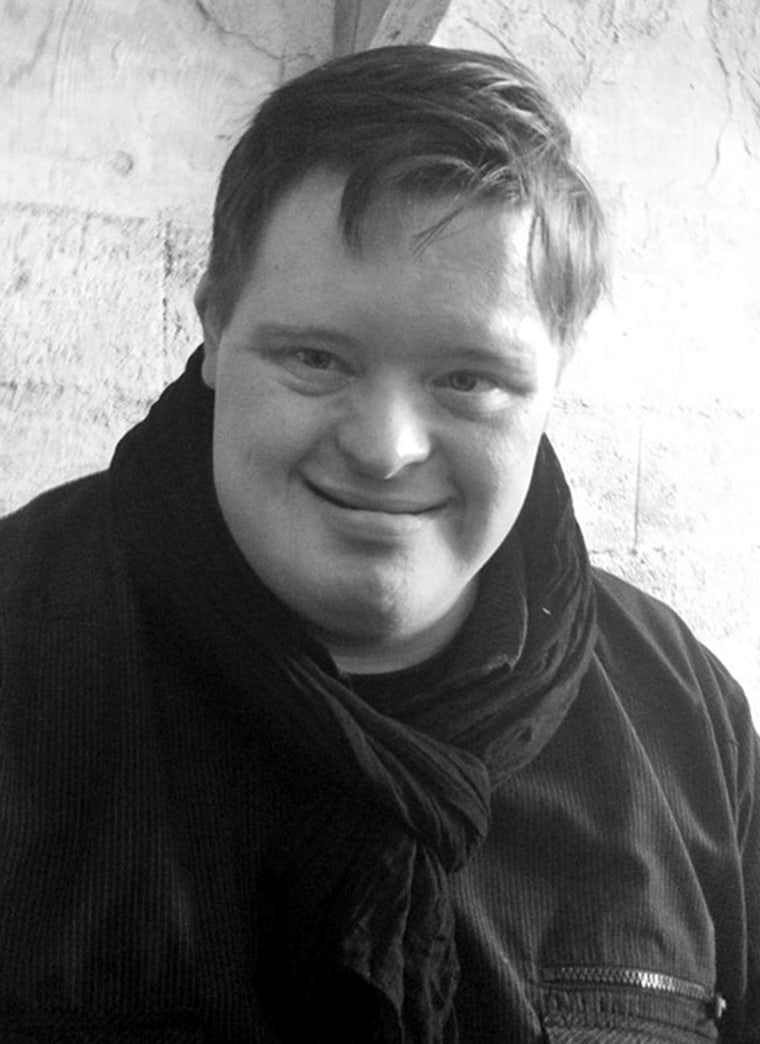 It's been a moving experience for Lucien, who has watched his son endure other people's intolerance and judgment.
"Manu, when he became a teenager, suffered 'difference,'" Lucien told TODAY.com. "With this great experience, he is happy to see that, all over the world, he is considered a man 'like the others,' and it is beautiful."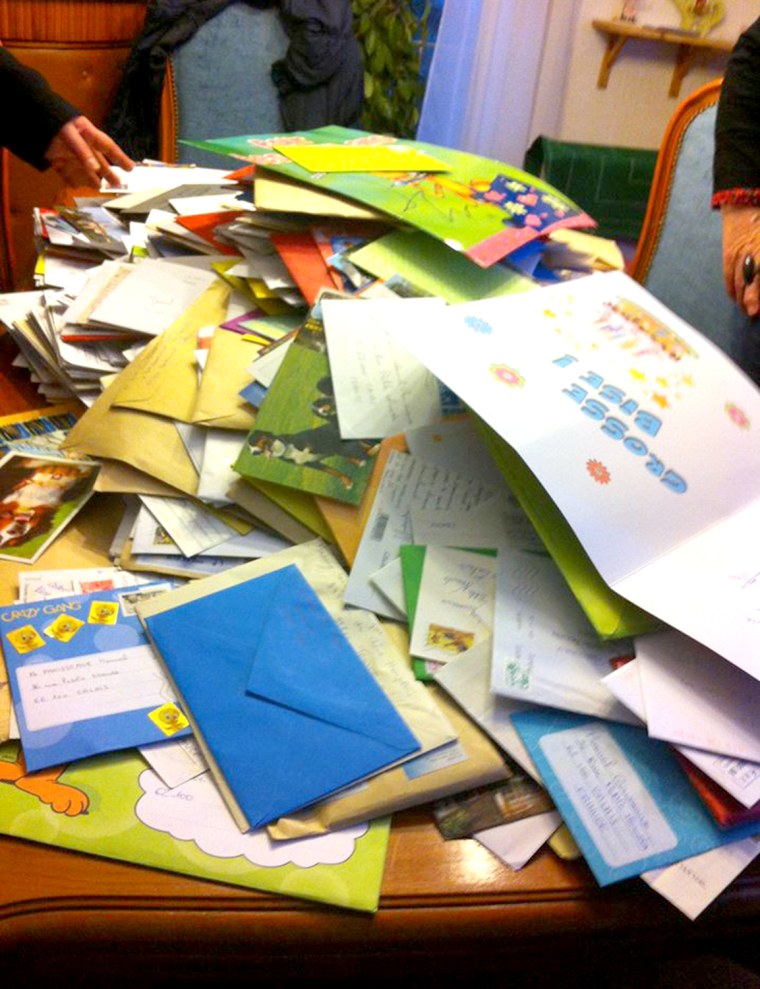 Follow TODAY.com writer Chris Serico on Twitter.