The 19-year-old who police say fatally shot three people in Florida last week, including a TV journalist and a 9-year-old girl, has been hit with additional murder and attempted murder charges. 
Keith Melvin Moses, was taken into custody on Feb. 22 and charged with a single count of first-degree murder in the death of his first victim, Nathacha Augustin, 38, earlier that day, according to the Orange County Sheriff's Office.
In the Feb. 22 carnage in Pine Hills, a community west of Orlando, he allegedly shot Augustin, returned to the scene four hours later, entered a home in the area and fatally shot 9-year-old girl T'Yonna Major and injured her mother, and left the home and killed Spectrum News 13 reporter Dylan Lyons and injured photojournalist Jesse Walden.
Moses, described by authorities as a "known gang member" with a lengthy rap sheet, was charged Monday night with two counts of first-degree murder with a firearm in the deaths of Lyons and Major and two counts of attempted first-degree murder with a firearm in the injuries of Walden and Major's mother.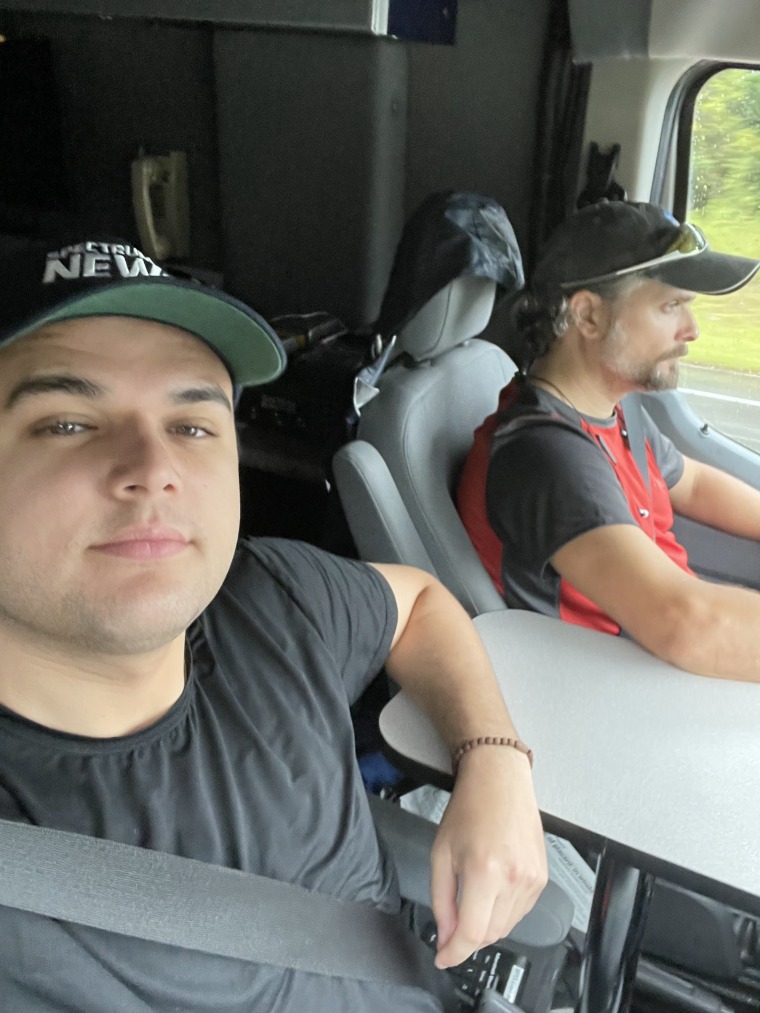 The warrant revealed that T'Yonna Major died of two gunshot wounds to her torso and Lyons died of a gunshot wound to the chest. 
Moses was also charged with one count of armed burglary of a dwelling with a firearm for breaking into T'Yonna Major's home. 
The arrest warrants were signed Monday evening and were served at the jail where Moses is being held late Monday, the sheriff's office said.
According to a timeline laid out by officials in the arrest warrant, the first 911 call for Augustin's death came in around 11:13 a.m. At 3:49 p.m., Keith Moses entered the backyard of T'Yonna Major's home. He exited that home at 4:03 p.m., and two minutes later the first 911 call reporting the shootings of Lyons and Walden came in. At 4:08 p.m., T'Yonna's mother told 911 she and her daughter were shot. 
The arrest warrant revealed that during the break in of T'Yonna's home, her mother was asleep and had told her daughter to get her dance items together to be ready when her father got home. The mother woke up to her daughter yelling, "He shot me!" As the mom woke up, she heard two gunshots and felt she was shot in the arm. They then barricaded themselves in the bathroom until law enforcement arrived on scene. 
Police had already identified Moses as the suspect in the death of Augustin.
T'Yonna Major described the suspect to deputies, saying he entered the residence from the back door at the home, which matched the description given by other witnesses. 
Moses was ultimately located at 4:30 p.m. and authorities secured a Glock. 40 caliber firearm from him. 
Sheriff John Mina said that Moses has been uncooperative with investigators, and a motive remains under investigation.
Moses has a hearing scheduled in Orange County court on the additional charges for Tuesday at 1 p.m. 
Last week, he waived his arraignment and his lawyer entered a plea of not guilty on the preliminary murder charge.