Thanks to the suggestion of a 10-year-old girl who is tired of being stuck behind slow walkers, a British mall has added a "fast lane" painted on its floor. 

When she got a school assignment to write a formal letter to a public figure or company, Chloe Nash-Lowe decided to let Meadowhall Shopping Centre in Sheffield, England, know their slow shoppers are breaking her stride.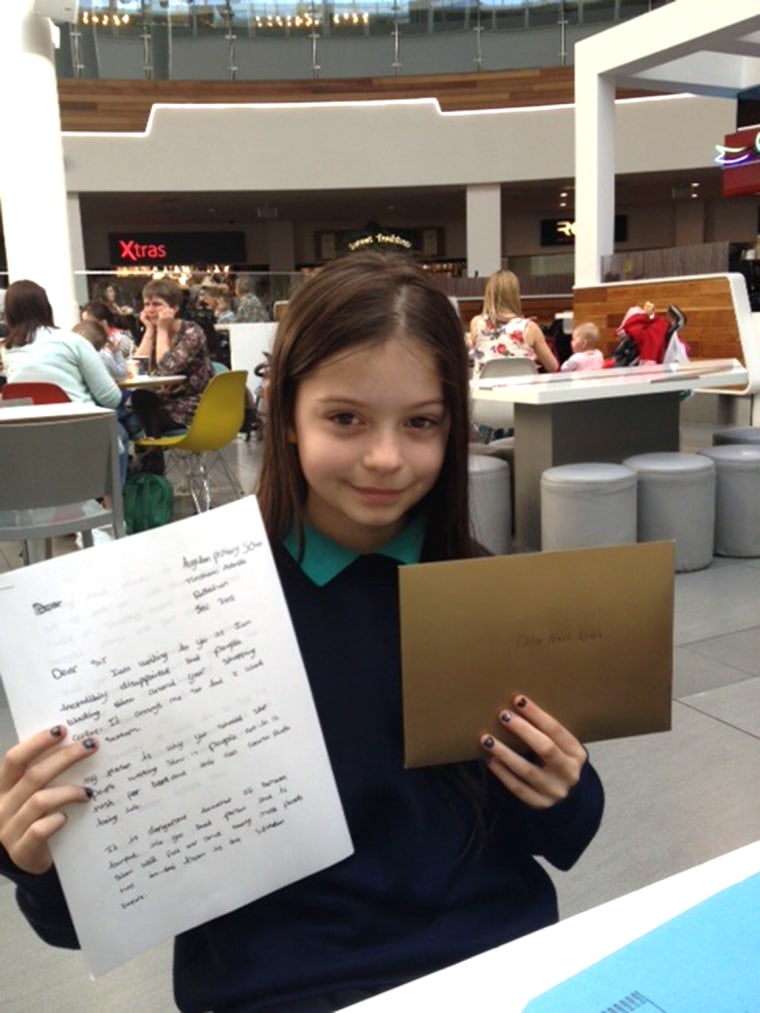 "I am incredibly disappointed by people walking around your shopping centre — it annoys me so bad I want to scream," Nash-Lowe wrote. "You should stop people walking slow as people are in a rush for work and this could cause people being late. It is dangerous because if someone bumped into you that person will fall over. Will you ever tell people not to walk so slow? If you do this for me I will be delighted — please do it." 

The mall administration responded by creating a "fast lane" and a "slow lane" in pink on the floor, divided by dotted white lines like a roadway. The lanes are not a permanent fixture yet, as the mall has announced that it is a trial run and seeking feedback on its Facebook page as it considers whether to keep them.