/ Source: TODAY contributor
Interested in saving money but don't have much time to spare? "Money" magazine, in honor of its 25th anniversary, shares 47 easy and clever things you can do right now that will result in significant savings for you and your family. Here are 15 tips to get you on track to a rich life:
Raise your credit score Time it takes: 8 minutes It takes time to recover from major credit lapses, but you can do two things fast that will improve your credit score. Both will lower the size of your outstanding debt as a percentage of your total borrowing power: 1. Pay down a balance. 2. Call your issuer and ask for a higher credit limit. And don't spend it.
Write bounce-proof checks
Time it takes: 9 minutes The median fee for bouncing a check recently hit $27.50, according to Bankrate.com. Call your bank or visit its Web site to sign up for overdraft protection. With that service, the bank will cover your check with money from a linked savings account. It may cost you $10, but that's less than half the charge for insufficient funds — not to mention what the payee demands.
Haggle down your credit rate Time it takes: 8 minutes Dial your issuer and ask for a lower rate. If your credit score tops 720, do not be satisfied until your rate is less than 10%, says Curtis Arnold of CardRatings.com. Your biggest weapon: Make it clear that you'll stop using the card if the issuer refuses. Our reporter, helped by the fact that she's been a good customer for seven years, got the rate on her Discover card cut by four percentage points.
Upgrade to a better card
Time it takes: 30 minutes Rewards, rates and fees change often. So search CardTrak.com to make sure you have the best deal. Among the lowest-rate cards on the site recently: Simmons First National Bank in Arkansas (800-636-5151) offers a fixed rate as low as 7.25% with no annual fee to consumers who have excellent credit.
Pay less in auto insurance
Time it takes: 7 minutes Simply raising your deductible can save you up to 30%. With an old car, drop your collision and comprehensive coverage when the car is worth less than 10 times what you pay for the insurance. Or shop for a lower premium at insweb.com, an easy-to-navigate comparison site. You'll be guided through five screens of information such as driving history, car make and model. A few minutes later the site will give you the lowest quote from its database (which doesn't include all the biggest insurers). Agents will also e-mail or call you with quotes from other insurers.
Escape late fees
Time it takes: 6 minutes Why mess with checks and trips to the post office? Why risk a late payment when, according to Consumer Action, 85% of credit-card issuers impose penalty rates that average 24.5% if you're late on one or two bills? Pay bills online at your bank. First register at the site. Then gather your bills. Many bank sites have a pull-down menu of merchants; select yours and enter your account number. Or plug in the name, address and account number manually. Get bank alerts
Time it takes: 4 minutesAvoid bounced checks and spot ID theft early by having your bank notify you when your balance falls below a certain level or when there's unusual activity in your account. Citibank, for example, offers alerts via e-mail or text message. To activate them, log into your online account and select Account Info and then E-mail and Wireless Alerts. You can add up to two e-mail addresses and a mobile-phone number for alerts. Use the menu of options to designate what updates you want.
Get a tax break for day care Time it takes: 35 minutes Make this the fall that you finally sign up for a flexible spending account for healthcare and dependent-care expenses. Your boss takes pretax dollars from your paycheck; you tap the account for contact lenses, day care and the like.
Find out if you're paid enough Time it takes: 15 minutes Before you can make your case for a raise, you need something to measure yourself against. Salary.com offers Salary Wizard for free. Plug in your title and zip code and you'll get the median pay in your area for comparable positions. Or spend 10 minutes filling out a questionnaire with more variables, such as the size of your employer, and get 12 pages of data by buying a Personal Salary Report for $29.95 to $79.95 (the price varies by title).
Pay less for your cell
Time it takes: 1 minute Know what your employer hates? Raises. What he likes? Perks that cost him nothing. At some firms, employees qualify for cell-phone discounts of up to 20%. To see if you get a Verizon discount, go to verizonwireless.com/getdiscount and plug in your e-mail address; for AT&T, go to wireless.att.com/home.
Stop overpaying on your mortgage Time it takes: 9 minutes If you carry private mortgage insurance but now have 20% equity in your home, see whether you can cancel. Your mortgage servicer (the phone number is listed on your bill) usually must oblige if your down payment and principal payments exceed 20% of your home's original value. Many will do so if rising prices have pushed your equity to 20%. In this case, canceling will take longer: Most mortgage companies require an appraisal, which costs around $300. But at homegain.com, realestateabc.com or zillow.com you can get an idea of whether your home value has risen enough to justify a call.
Create an insurance record Time it takes: 29 minutes for a 2,200 sq ft home Walk around your house with a camera. Shoot closeups of your jewelry, artwork and other valuables. If disaster strikes, this proof of what you owned will speed your claim and help you get a better settlement. Keep copies of the video or photos in your safe-deposit box or elsewhere outside your home.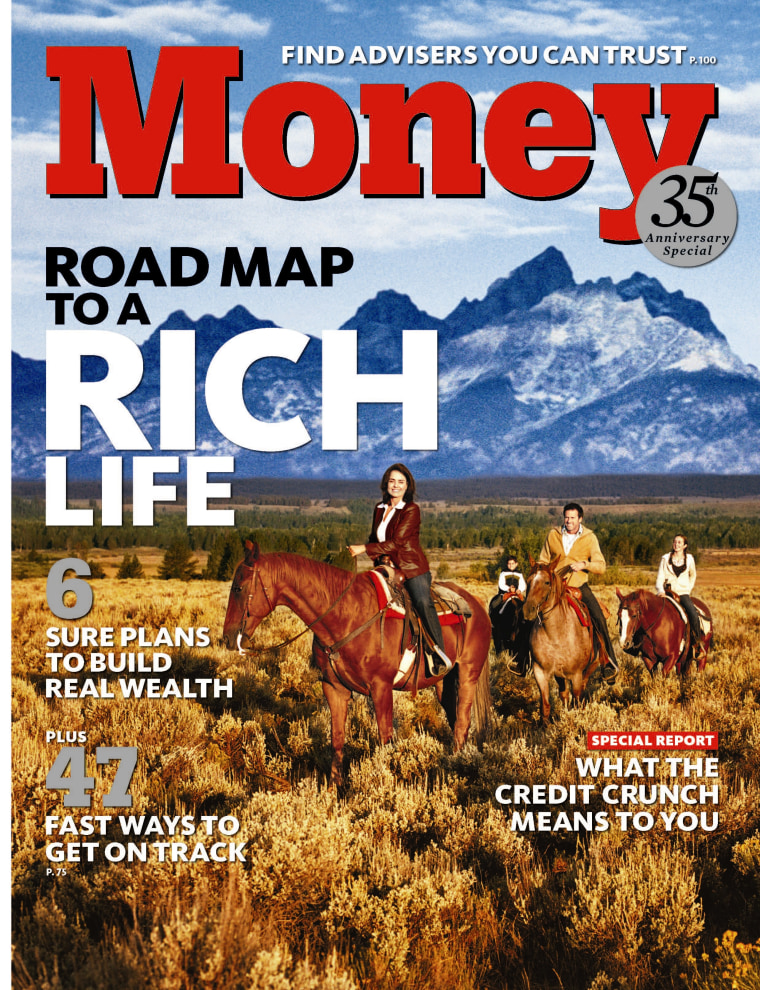 Slash recurring charges Time it takes: 10 minutes It seemed like a good idea — for just $16.99 a month, you could rent three DVDs at a time as often as you wanted. But how often is that really? Scan your credit-card statement for those automatic monthly charges you normally just pay. Ask yourself whether you're getting your money's worth. How often do you go to the $75-a month gym? How about that cheese-of-the-month club? Cancel what you're not using.
Find it cheaper online Time it takes: 30 minutes Before you buy anything on the Web (or at a mall), spend a few minutes at a comparison shopping site. Shopping.com and Shopzilla.com both scour the Net for bargains at a large number of online stores, but their results can vary. Looking to buy a Garmin GPS for your car? Shopping.com found one from a top retailer for $357.95; Shopzilla's find was $212.54.
Demand a lower cable bill Time it takes: 15 minutes Okay, it's not as simple as that — but almost. Call and complain that your bill is too high; repeat your message calmly ("This just isn't worth it to me anymore"). Make sure to casually use the words "satellite dish" (as in "I wonder how that compares with a satellite dish") or maybe "phone company." This strategy translated into a $20 monthly discount (for a year) in our test.
For 32 more ways to get on track to a rich life,