Approaching the one-year anniversary of the Christmas house fire that claimed the lives of her three young daughters and her parents, Madonna Badger believes her girls are still with her every day -- in her dreams.
Badger lost daughters Lily, 9, twins Grace and Sarah, 7, and her parents, Lomer Johnson, 71, and Pauline Johnson, 69, when a blaze started in her Stamford, Conn., home at 5 a.m. on Christmas Day last year. She has been to three mental institutions and has been plagued by thoughts of suicide since the tragedy, but found the strength to go on thanks to the memories of her little girls.
"I've seen my children in my dreams,'' Badger told Matt Lauer on TODAY Thursday. "When I pray, I see my children. Lily came to me very early on and said, 'Don't worry, Mommy, I'm right there in your heart and I love you.' Once when I was having a level 10, the worst sort of crisis, (where it) feels like blood is coming out of my eyes, Sarah came to me in the mirror and she said, 'Mommy, there's nothing to be afraid of. Everything is going to be OK.'''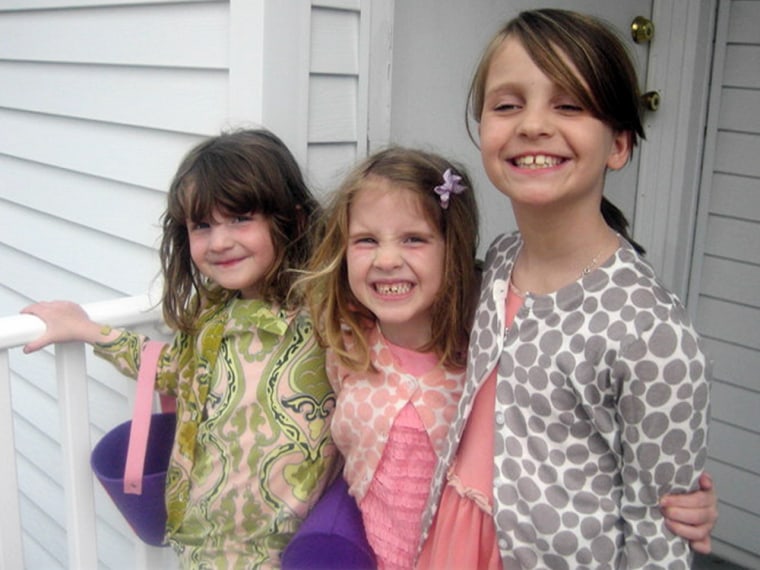 Badger admitted that the visions of her children troubled her somewhat at first.
"Honestly, I thought I was delusional,'' she said. " I thought I was a little nuts.''
What made her believe in the visions was reading the book "Proof of Heaven'' by Dr. Eben Alexander, which details his near-death experience and makes a scientist's case for the afterlife.
In the immediate aftermath of the fire, Badger admitted to feeling guilty whenever she smiled or felt happy, given what had happened. 
"I'm shocked that I'm doing OK, but I'm doing really well,'' she said. "I don't feel that way (anymore). I mostly don't feel that way because when I do feel happy, when I do feel joyful, it's when I kind feel the presence of my children and my mom and dad the most."
While her immediate family was lost in the fire, a large network of extended family and friends has been there to help her deal with the tragedy. A group of more than 100 people, some holding a sign of support for Badger with numerous signatures on it, was gathered in Rockefeller Plaza on Thursday. Also, a large group of people from Badger's new home in Little Rock, Ark., appeared via satellite holding a sign that said "We love Madonna." Many of those people have also made donations to the Lily Sarah Grace Fund named after her children, which supports arts education in public schools.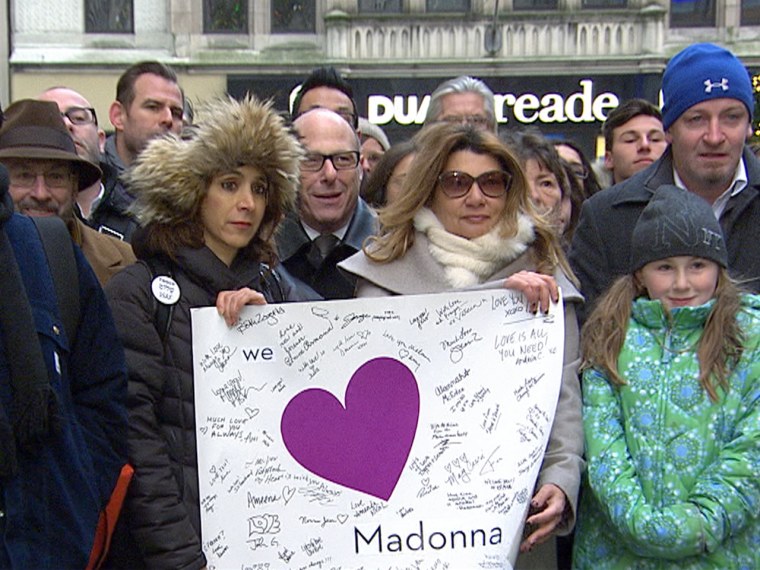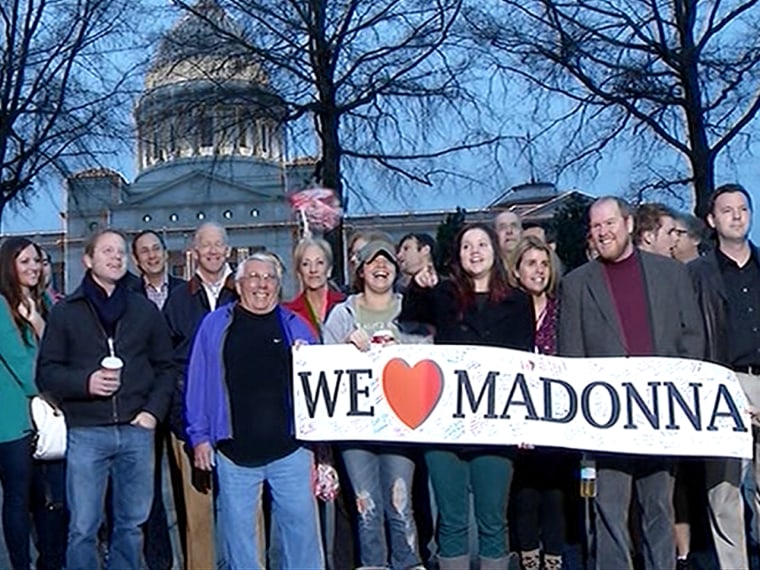 "These people have showered me with so much love and given me hope,'' Badger said. "I never felt judged. I always felt like they were there for me through a million cards and texts and emails and dropping into my house.''
Badger also lived with family friend Kate Askew and her husband for four months during her recovery.
"I was gray, half my hair had fallen out, I was a disaster, and they made me promise I wouldn't kill myself,'' Badger said. "They brought me back to life.''
For the one-year anniversary of the fire, Badger said she will be working in a "Santa Claus-free zone'' in Thailand at an orphanage for young girls. She plans on bringing them toys that previously belonged to her children.
"Every day is hard – Christmas Day, the first birthdays, Mother's Day, Easter,'' she said. "I'm going to pray and meditate and be with my kids and love them and do the very best I can.''
An important part of Badger's recovery has been her time in Arkansas. Askew took Badger to the Psychiatric Research Institute at the University of Arkansas in Little Rock after she had previously been to three different mental institutions.
"Dr. (Richard) Smith, the director there, was the first person that could really describe my grief and not treat me like I was a schizophrenic,'' she said. "I don't have those (suicidal) thoughts anymore, mostly because I don't know what would happen if I did that, and I don't want to risk not being with my children.''
Her ex-husband, Matthew Badger, told New York Magazine in a recent interview that he also had suicidal thoughts of his own and added that at the time he wanted to kill Madonna Badger and her live-in boyfriend, Michael Borcina. Authorities believe the fire started when Borcina cleaned embers from the fireplace and placed them in a paper bag in a nearby room.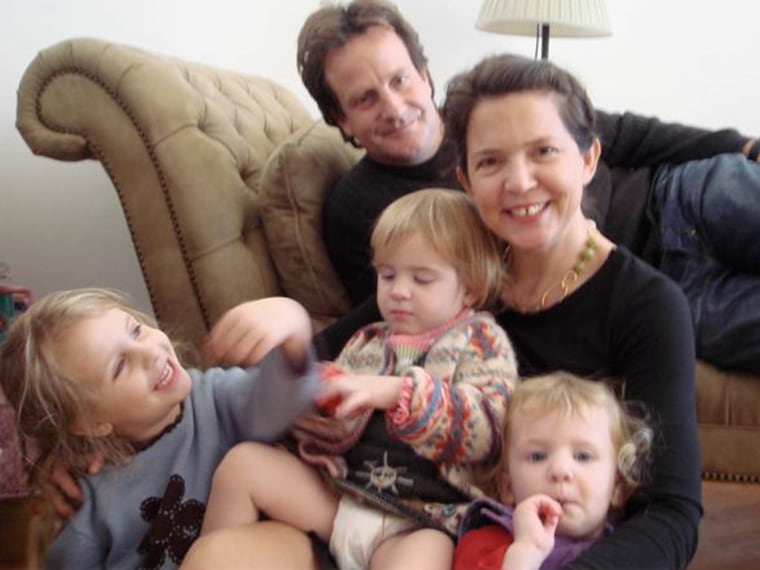 "I thought it that was perfectly normal,'' Badger said about her ex-husband's comments. " I would've felt the same way. I don't judge Matthew's grief. I don't judge the journey that he's on, and in fact I'm incredibly proud of him for what he's done with the Lily Sarah Grace Fund.''
More on TODAY: 
Madonna Badger recalls horror of fatal Christmas fire
Madonna Badger questions cause of Christmas day fire
Madonna Badger: 'I couldn't get in the window' to save family