Just over four years after losing her parents and daughters in a Christmas house fire, Madonna Badger is now throwing her energy into a new cause.
In a campaign with the hashtag #WomenNotObjects, the Manhattan advertising executive is looking to fight the objectification of women in the marketing and advertising world.
"People are really seeing that objectifying women is really up there with inequality of women,'' Badger told Matt Lauer on TODAY Tuesday. "I think that sex sells, but you know what the worst part is? It's the harm we're doing, and for me, that's really what made me make this decision."
A very frank YouTube video for the campaign that she initially posted anonymously two weeks ago has already received hundreds of thousands of views for its powerful message. Badger has also pledged that her firm, Badger and Winters Group, will not use women as props or overly re-touch photos of women in their advertising.
Badger's announcement of her new crusade comes less than a month after the four-year anniversary of the most difficult day of her life. On Christmas Day in 2011, a fire in Badger's home in Stamford, Connecticut, claimed the lives of daughters Lily, 9, twins Grace and Sarah, 7, and her parents, Lomer Johnson, 71, and Pauline Johnson, 69. Badger and then-boyfriend Michael Borcina, a contractor who was renovating the home, were the only survivors.
RELATED: My daughters talk to me in my dreams, Badger says
After the fire, Badger said she had suicidal thoughts, and was committed to a Connecticut psychiatric hospital. She also spent time in a facility in Nashville, before moving to Little Rock, Arkansas, and spending nearly a year living with good friend Kate Askew and her husband.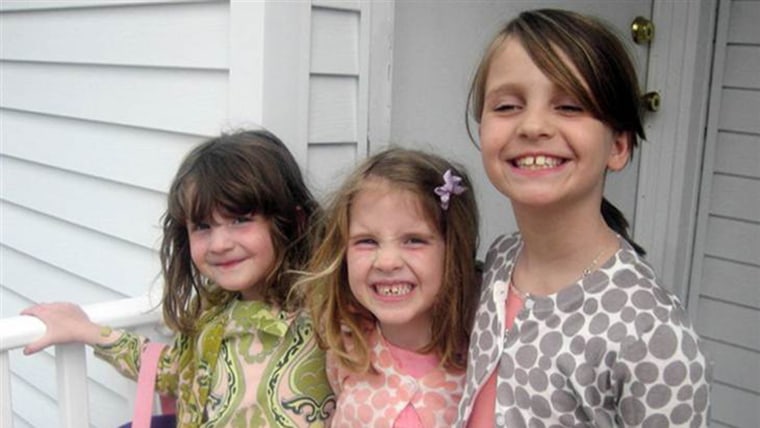 On the first anniversary of the fire, Badger volunteered at an orphanage in Thailand during Christmas, bringing along a bag of toys that had belonged to her children. Nineteen months after the tragedy, she returned to work for the first time at her ad agency.
In July of 2014, Badger married longtime friend Bill Duke.
"(He's) the most loving, kindest man I've ever met,'' she said Tuesday. "And that has made a huge difference in my life."
Follow TODAY.com writer Scott Stump on Twitter.