/ Source: msnbc.com contributor
Bernie Madoff's surviving son Andrew insisted Monday that he was unaware that his father's successful investment business was really a $65 billion Ponzi scheme and said of Bernie, "I'll never forgive him."Appearing on the TODAY Show to promote a new book, "Truth and Consequences," Andrew Madoff told TODAY anchor Matt Lauer he's cut off contact with his infamous father since turning him in to authorities, and has no interest in hearing his side of the story."There's no way to explain what he did, the damage he has caused," he told Lauer. "What possible explanation could there be?"These harsh words could have been just as easily spoken by Madoff's numerous victims. It remains to be seen if they'll extend to Andrew that same chance to explain himself.Madoff was sentenced in 2009 to 150 years in prison for orchestrating one of if not the biggest, longest-running Ponzi scheme in history. Despite employing nearly 100 people in addition to his two sons, Madoff said he acted alone and had never made a single legitimate investment on behalf of the individual and institutional investors he defrauded. Celebrities including actor Kevin Bacon, and organizations like the New York Mets, all lost money. Madoff's victims also included sophisticated investors and financial professionals, none of whom questioned the consistent, positive returns Madoff pretended to generate."I'm not hearing sincerity and remorse in there," Andrew said of the letters he's received from his 73-year-old father, who is serving a 150-year prison sentence for the largest Ponzi scheme in U.S. history. "I try to find it in my heart to forgive him but I'm not there yet."Neither Andrew nor his brother Mark, who committed suicide two years after the Ponzi scheme was revealed, were ever charged in connection with their father's crimes.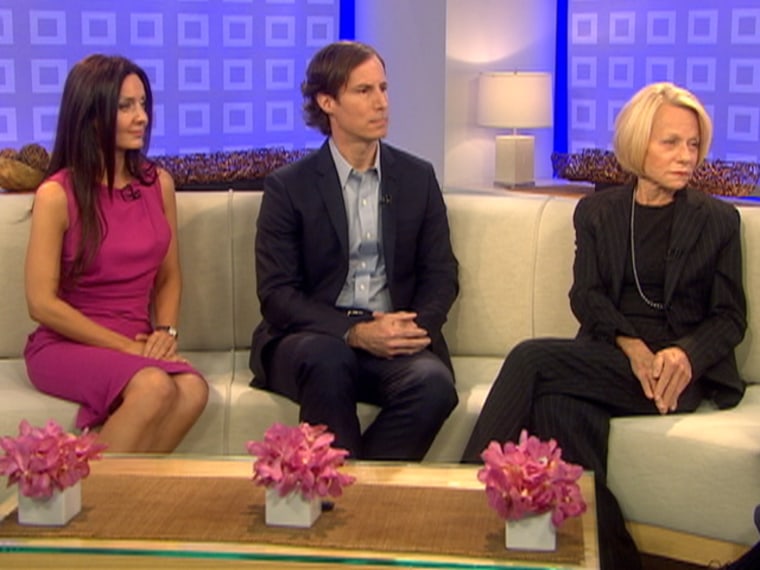 For years, Bernie Madoff's ill-gotten money was used not only for fictitious payouts that kept up the illusion of a successful business, but to provide his family with a lavish lifestyle. Now living in far humbler conditions, Ruth talked about being estranged from her sons after she stuck by Bernie following his guilty plea and imprisonment.On Christmas Eve, 2008, Ruth said she and Bernie attempted suicide by swallowing Ambien, aspirin and blood pressure medication. "It just was very spur of the moment," she said, adding that the couple talked it over for about 15 minutes."I think it was my idea more than his," she said. Ruth said she didn't remember if she and Bernie said goodbye before going to sleep or what else the two did in what they thought would be their final moments. She told Lauer, "I remember feeling glad" that the plan had failed when she woke up the next day. Ruth said she felt shame on a day to day basis, and that she recently cut off contact with her husband of 50 years. She told Lauer she no longer missed Bernie. "The villain of this tragedy is behind bars."Lauer challenged Andrew, saying Bernie's secretiveness about his investing should have been a "red flag" for his son. Andrew said he grew up hearing his father referred to as a "legend" in the investing community, and had no reason to be suspicious that his privileged childhood and affluent lifestyle were funded with other people's money.
Andrew used the word "horrible" multiple times in describing the family's ordeal after the fraud came to light. Ruth spoke of her shame and of being the target for victims' anger.Neither of them will receive royalties from the new book, according to a CBS "60 Minutes" profile of the family, although Andrew's fiancee and co-author Catherine Hooper will.
"From the beginning we have not really been able to speak," Andrew told Lauer. "We were so vilified by the tabloids."Andrew and Ruth both said they felt sorry for the victims, some of whom were close friends. "I completely understand the way people feel," Andrew said.
Related story:Madoff's wife, son deny knowing about scheme