Mad Man and his woman! Vincent Kartheiser and Alexis Bledel walked their first red carpet as a couple on Wednesday night -- four months after Us Weekly reported that the "Mad Men" actor, 33, was dating Bledel, 30, who guest-starred on the AMC smash as the mentally unstable mistress of Kartheiser's character, sleazy ad exec Pete Campbell.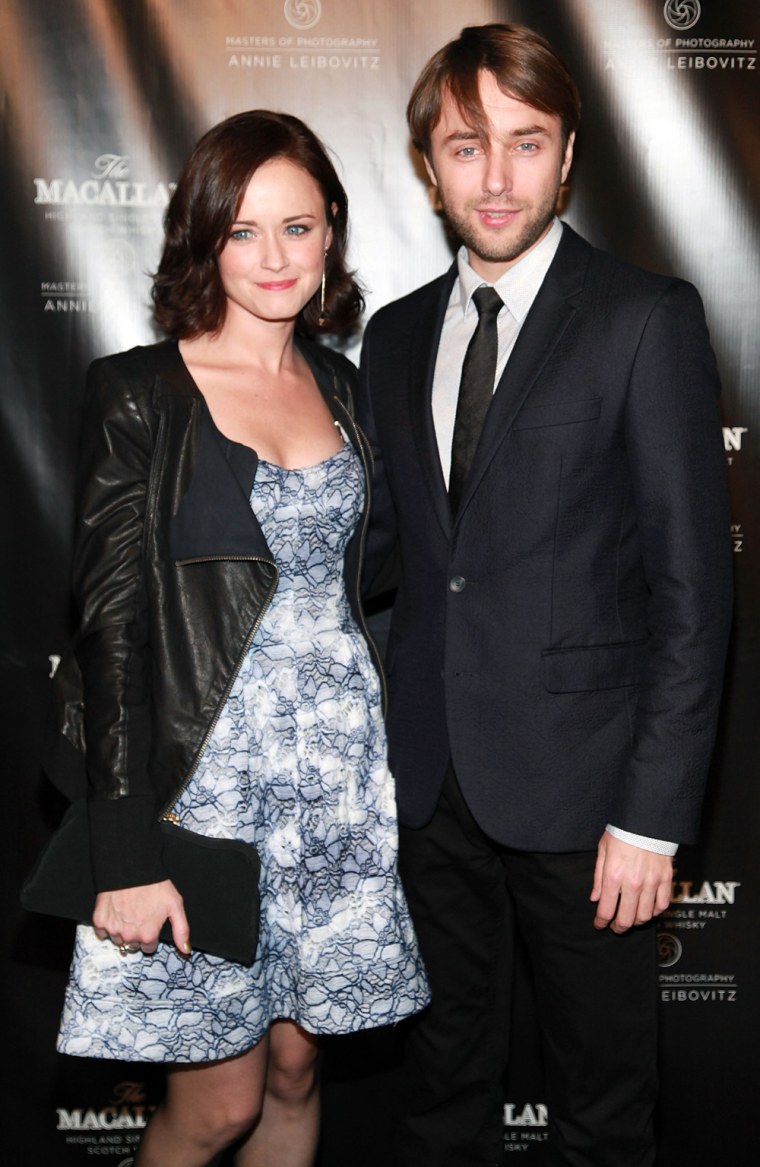 "I'm a really lucky guy," Kartheiser admitted to Us Weekly at the Macallan and Annie Leibovitz Photo Launch, held at NYC's Bowery Hotel, where the suit-clad star posed for photos alongside the "Gilmore Girls" alum, who was wearing a print dress and leather jacket.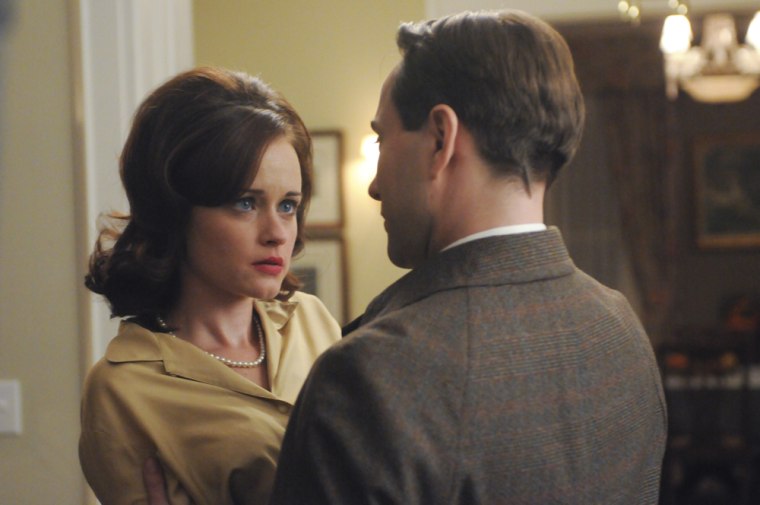 It's not always easy for the two working actors to grab quality time together -- but they make it happen, Kartheiser explained.
"The most important thing, for us, is to make sure that we see each other in the flesh at least once every 10 days," he said. "All the other stuff is good, like FaceTime and the texting . . . I love seeing her. You gotta make the flight!"
PHOTOS: Will these couples last?
At the moment, the cute duo's Halloween plans are up in the air. "It's hard, man," he said. "I don't even know if we're going to be in the same city. We haven't gotten down and dirty with the serious stuff, like couples costuming."
The couple has been extremely reluctant to share their romance with the world, a source told Us back in June. 
"Vincent is smart and charming," a pal explained at the time. "He's nothing like his character!" 
Kartheiser was once romantically linked to Rachael Leigh Cook; Bledel (who was a guest at the recent weddings of her "Sisterhood of the Traveling Pants"  costars Blake Lively and Amber Tamblyn) dated "Gilmore Girls" costar Milo Ventimiglia for more than three years. 
Related content: