It takes more than a village to stage the Macy's Thanksgiving Day Parade: It takes a good-sized town, including thousands of people who volunteer for the the not-so-glamorous job of handling the parade's many massive balloons. Each balloon requires anywhere from 50 to 100 handlers.
Along with the opportunity to participate in the iconic event that millions gather to watch every Thanksgiving morning, being a balloon handler involves attending training sessions to learn how to guide the balloon and battle heavy winds during the parade route.
For many, volunteering at the parade has become a family tradition. "My sisters are all involved in this and we all get together, so it's like a family reunion when we do this," said Mary Staniewicz of New Hope, Pennsylvania.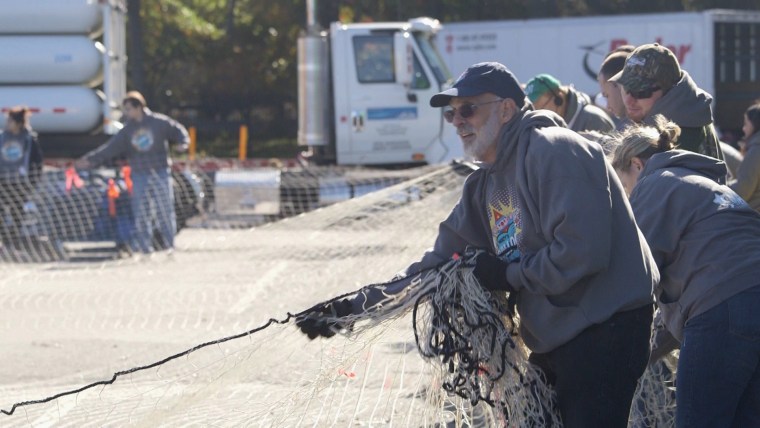 Mary has been a balloon handler for five years now, flying such colorful characters as Spider-Man and Kung Fu Panda. She became involved with the parade with the help of her sister, who is a captain at the event. Most volunteers continue working year after year, holding onto their spots.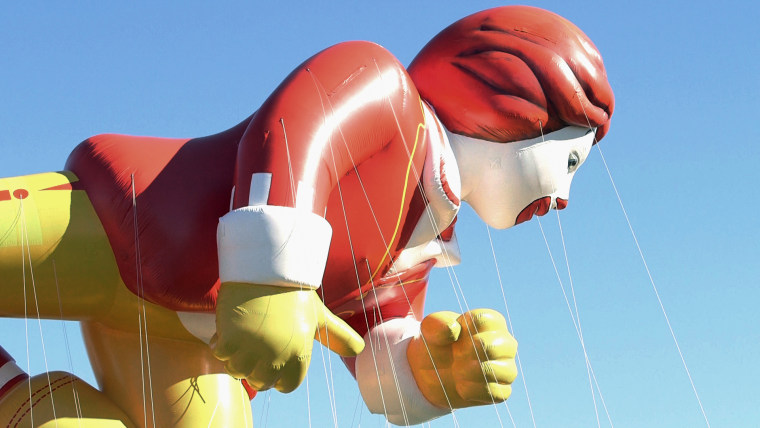 This year's new balloons include Angry Birds' Red, from the popular video game franchise; Scrat and his Acorn from the "Ice Age" animated films, and burger chain icon Ronald McDonald, in his fourth balloon incarnation. There's also a new version of the Dino the dinosaur, who has not appeared in the parade in 40 years.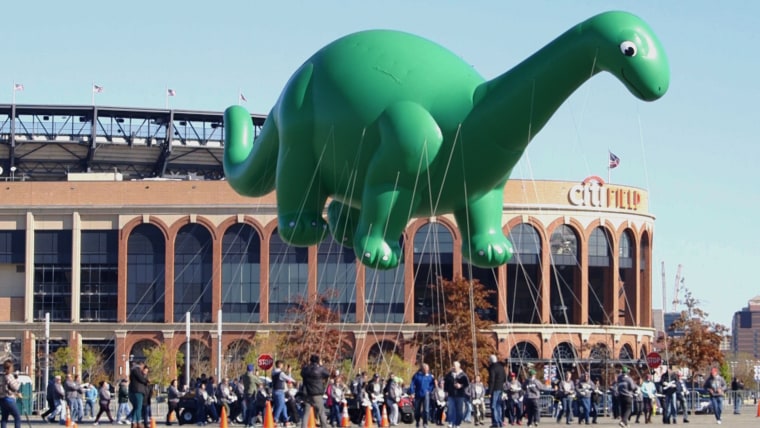 Though it's a volunteer position, being a balloon handler is not an easy gig to get. Many volunteers land their slots through recommendations from Macy's employees. "I have been watching the parade for years, and then I got excited when my nephew started to work for Macy's and I figured that was our 'in' for the parade," said volunteer Joseph Fortis of New York City.\
The heavy winds, long hours and miles walked don't make participating at the parade any less special for the volunteers. Said Peter Collins, a captain: "I enjoy bringing smiles to all the kids' faces as I walk toward the parade route, it's fun to watch everybody cheering for your balloon."