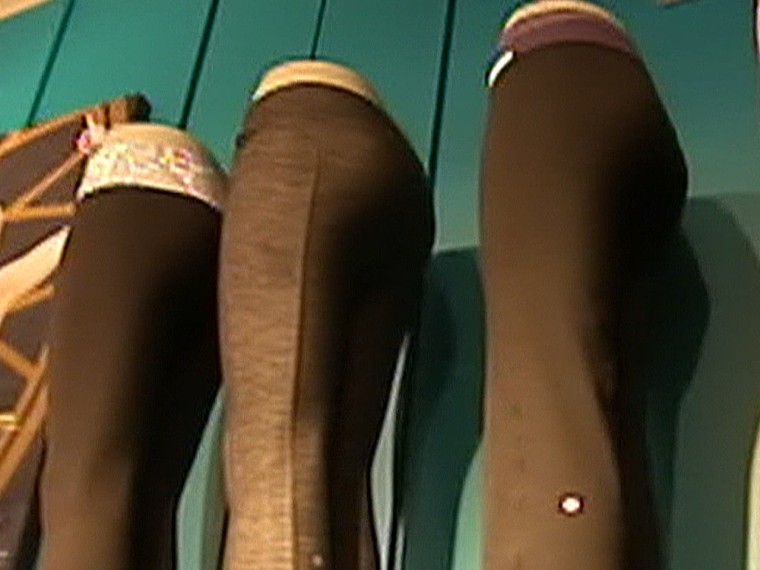 Lululemon Athletica's co-founder has issued a formal apology for remarks he made last week about how "some women's bodies just don't actually work" for his company's yoga pants.
In a video posted on YouTube and on Lululemon's Facebook page, Chip Wilson said he was sorry for comments he made on Bloomberg TV about a batch of too-sheer Lululemon yoga pants that had transformed some women's workouts into unintentional peep shows.
Wilson triggered a media firestorm when he told Bloomberg's Trish Regan on Nov. 5 that Lululemon's yoga pants "don't work for some women's bodies."
"It's really about the rubbing through the thighs, how much pressure is there over a period of time and how they much they use it," said Wilson, Lululemon's former chief executive officer.
In his apology video, posted last Friday, Wilson looked directly into the camera and said, "I'm sad. I'm really sad. I'm sad for the repercussions of my actions.
"I'm sad for the people at Lululemon who I care so much about that have really had to face the brunt of my actions. I take responsibility for all that has occurred and the impact it has had on you. I'm sorry to have put you all through this."
Lululemon had to recall some of its popular black yoga pants in March of this year for being too sheer. Although the materials used in the pants were the same, the coverage was not, "resulting in a level of sheerness in some of our women's black Luon bottoms that fall short of our very high standards," Lululemon said in a press release at the time.
The pants taken out of circulation made up about 17 percent of all women's bottoms sold by the chain, the company said.
Lululemon has been fielding complaints ever since, both about fabric that snags and pills easily and about customer service. The company shared a statement about those issues with NBCNews.com on Nov. 1.
"Quality is of utmost importance to us and we want to offer our guests Luon product(s) that they love," that statement said. "If any guest is experiencing an issue with their product that they believe to be related to quality, we encourage them to visit their local store or call our Guest Education Center so we can make it right."