American luger Chris Mazdzer said there was a reason why he looked so relaxed right before his last run that earned him a historic silver medal at the 2018 Winter Olympics in Pyeongchang, South Korea.
"Somehow I just knew that I had it. It's a sensation I've never really had before, but I never really felt nerves. I was calm, I was happy. I was in my happy place the entire time," an enthusiastic Mazdzer told TODAY anchors Monday after giving each one a hug. "Nerves never really got to me."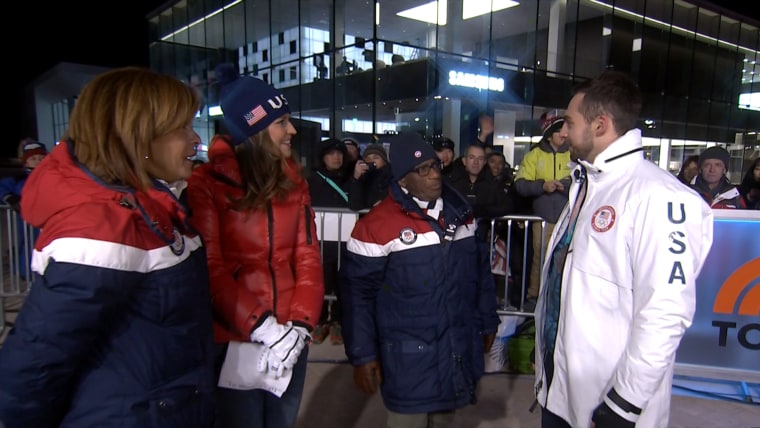 Mazdzer's historic victory turned him into the first American man to medal in the singles luge competition. He expressed appreciation for all the help that he's received over the years, particularly the past few months.
"It takes a huge support group. Family, friends, organizations, like, the United States of America — everyone behind you. First you need that," he said. "And then with luge, you need mental toughness. You're going to hit some really big rock bottom lows, but you just have to stay with it."
Mazdzer's road to the Olympics has been full of bumps. He failed to medal in the past two World Cup seasons and he slipped to No. 18 in the world rankings last month, entering the games far from a medal favorite.
Mazdzer, who has another chance to medal in luge on Thursday, said that as recently as four weeks ago he had serious doubts about his abilities.
"As athletes, we have these expectations to have results, and when you're not getting results, you're kind of in this imbalance. And I was at this point where I was really down and I was really struggling to find that connection," he admitted later on Megyn Kelly TODAY.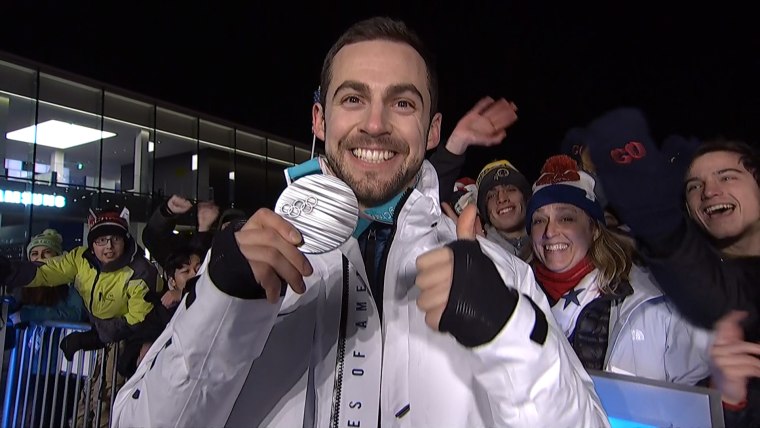 But Mazdzer said that with the support of the international luge community, he knew he couldn't give up.
"That's when I fight even harder," he said. Holding up his medal, he went on: "I cannot believe that this, is where the light at the end of the tunnel was."