While slider Kate Hansen's Olympic dream didn't yield a medal, it has made her a viral star and gotten her closer to her idol, Beyoncé.
"This is the best thing that's happened to me at the Olympics," she said in reference to Beyoncé sending her a Facebook message. "You dream about those moments."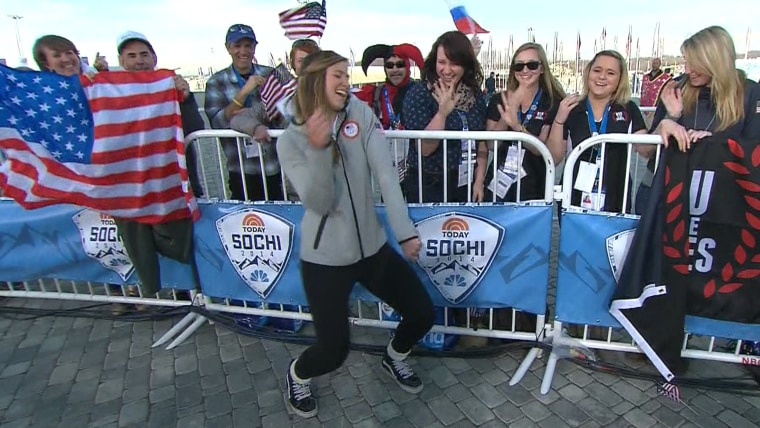 Queen B was prompted to reach out to the luge athlete after a video of her popping and locking to the star's songs as a warm-up went viral. And when we asked Hansen why she loves Beyoncé so much, she just started gushing.
"She is one of the only true performers left; She sings, and she dances, and she does it all in stilettos!" Hansen said. "She stands for girl power. I just admire her so much…She's fierce, she's not afraid to take on the world. She's like the Oprah of music. She just gets me as a person."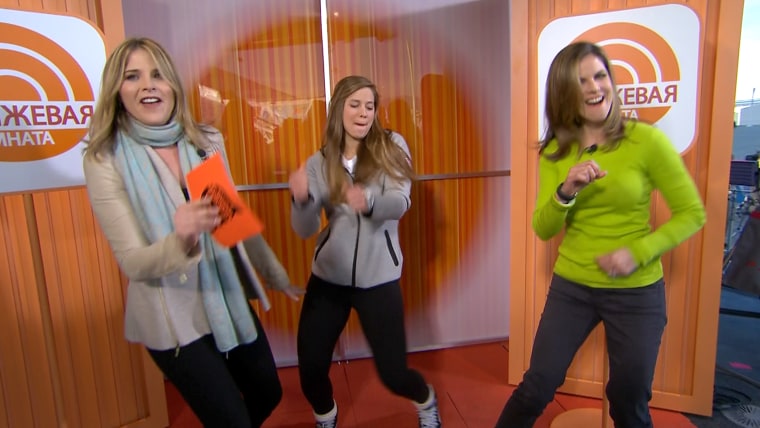 As for Hansen, she's actually a little shy about showing off her moves (though you can check them out here). But the attention she's been getting has been surreal.
"It's hysterical! I just like to dance, I wasn't doing that because anyone was watching," she said. As we spoke with her on the TODAY set in Sochi, figure skater Kristi Yamaguchi walked by and yelled, "I'm sending your name to 'Dancing With The Stars!' — a show Yamaguchi was featured on as well.
"Am I even a big deal enough to do 'Dancing With The Stars?' Hansen wondered out loud. "I don't feel like I am!"
We know she'd rock it, since she's already so good and has no dance training.
"I just grew up loving hip-hop, and watching movies like 'Step Up,'" she said. "I broke my foot at beginning of season — I couldn't run, but I could stand in place and dance so that's what I've been doing."
Want to take your routine to the next level? We asked Hansen to share her playlist for getting hyped: