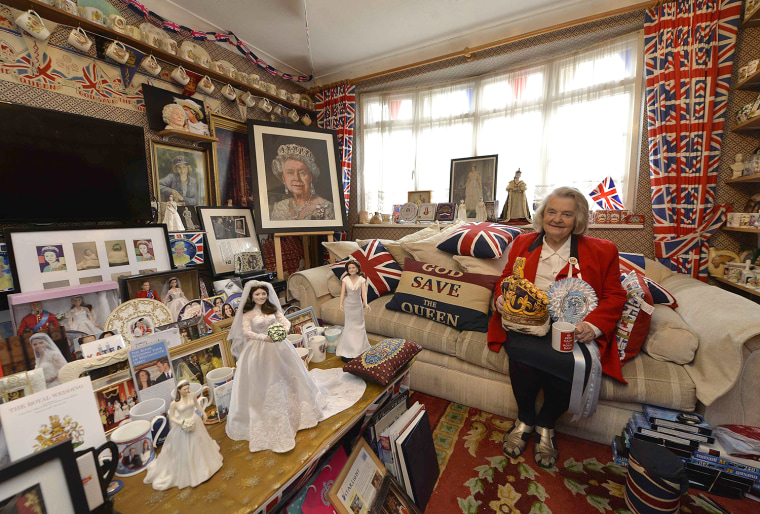 When Prince George makes his second official appearance for his christening on Wednesday, few royal watchers will be more excited than Margaret Tyler.
The 69-year-old collector of royals' memorabilia owns more than 10,000 items celebrating Britain's heads of state — and Prince George's baptism offers yet another opportunity to add new pieces to her collection.
"My kitchen table is filling up quickly because of (Prince George)," Tyler told TODAY.com from her four-bedroom, semi-detached home in Northwest London. "There will be a lot more stuff to come as he grows up."
Tyler's house is already chock-a-block. From plates and tea sets to coins, books and paintings, there is very little in the way of royal tchotchkes that Tyler doesn't own. In honor of this week's christening, Tyler is hoping to add a doll of the little prince in his robe to match a similar doll she owns from Prince William's baptism.
The christening of Prince George: 6 things to know
She credits her parents, who were big fans of the monarchy, for her love of the royal family. Tyler moved to London 50 years ago so she could be closer to the royals, and that's when she started her collection. But it was only after her four children moved out that her collecting kicked into high gear.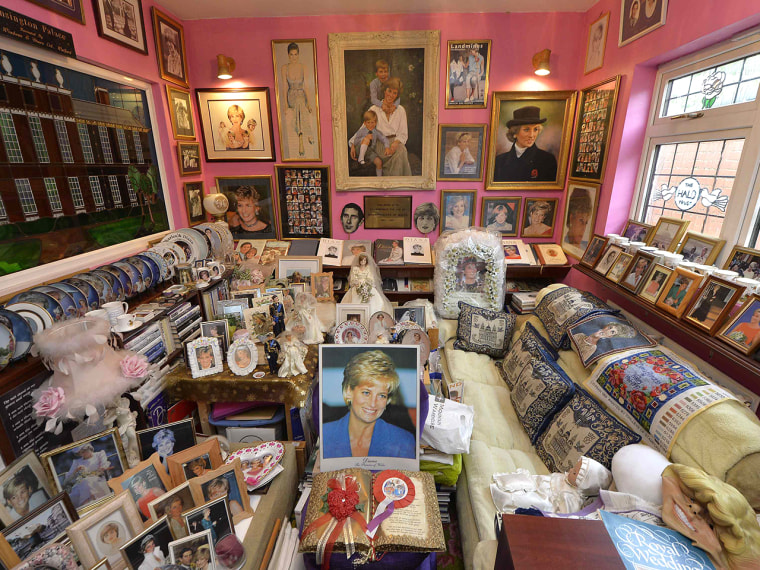 Tyler's is thought to be one of the largest private collections of royal memorabilia around, and it is valued by her insurers at £40,000, or close to $65,000. She estimates that her most valuable piece is a bust of Prince Charles she bought for £1,500 when he married Princess Diana, to whom she has dedicated an entire room of the house. At the heart of the room hangs an oil painting of the princess with her two young sons, Tyler's favorite piece in the collection. She also has set aside a room for the queen, with memorabilia from Elizabeth's coronation, along with jubilee celebrations throughout the years.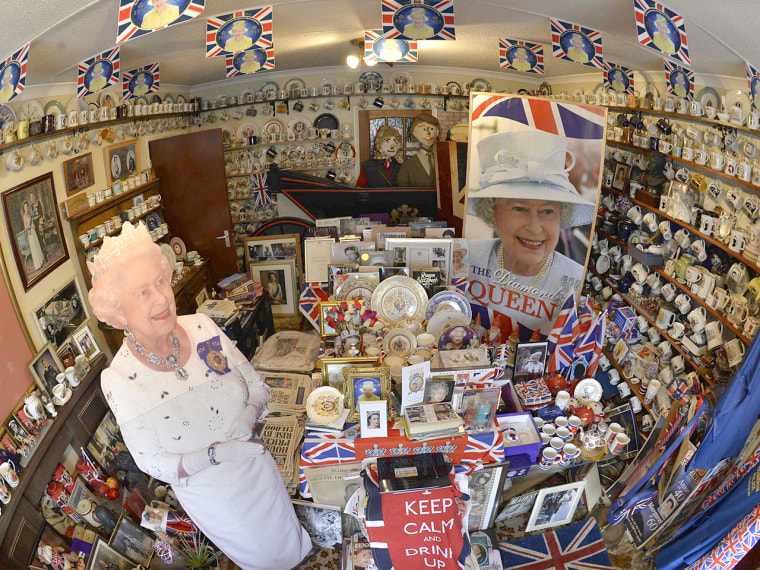 "I met Diana six weeks before she died," said Tyler, who makes annual visits to Buckingham Palace, Clarence House and the Sandringham Flower Show in July. "She saw that I was wearing a pin with her image on it and said to me, 'Oh, you have got it bad.'"
The Princess of Wales was known for her sense of style and that didn't change during her pregnancies. From William to Harry, Princess Diana continued wearing stunning looks while sporting her baby bumps.
Even the royals themselves are impressed with Tyler's collection. Eight years ago, Kensington Palace borrowed some of her souvenirs to fill out one of its exhibits. And it's not only her house that is a veritable shrine: She even named her son after the queen's son, Prince Andrew, one of her personal favorites.
Despite the size of her collection, Tyler is showing no sign of slowing down. On Mondays she can be found at London's Covent Garden market, where she can usually find a few bits of royal gear. Her children make it a point to get her royal-themed goods for birthdays and Christmas, while her fame around town leads to well-wishers leaving royal goods on her doorstep.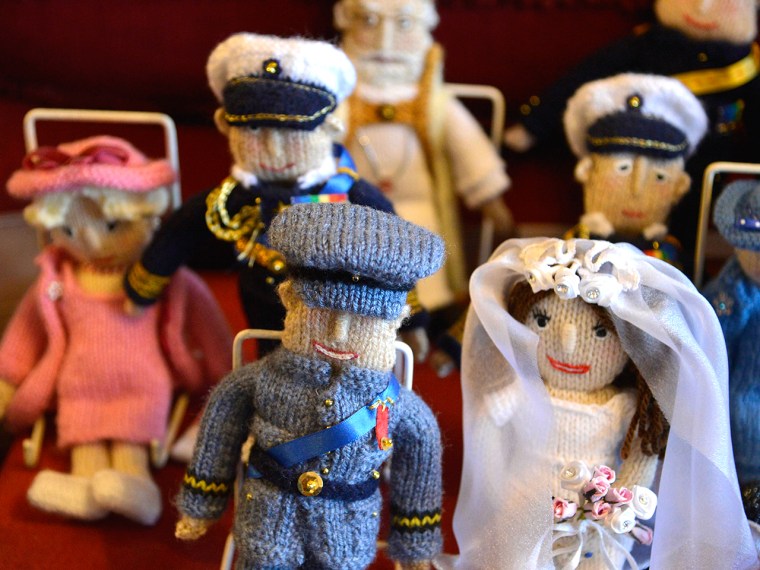 "I am not a seller and never get rid of anything," she said. "I have four rooms that are full, and I don't mind because it's a labor of love. But I don't have a computer because I know that I would spend a lot of time on eBay."
With so much interest in her collection from the public, Tyler has set aside one room of her house as a makeshift bed and breakfast. She has so far welcomed 25 guests from around the world, including Germany, Japan and the United States, with business picking up when there's a big royal event going on in the capital. For just £45, or $72, a night, visitors receive a full breakfast, along with a tour through Tyler's collection.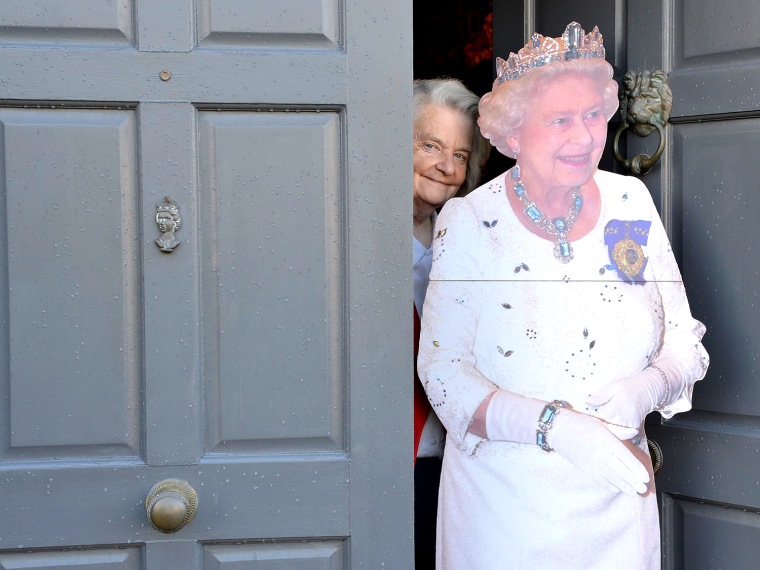 "I spend more money on royal items than I would ever make through the bed and breakfast," she said. "I don't plan to ever stop collecting, though. I would scrub floors if necessary to make sure I could keep buying pieces.
"One day I would like to donate the collection to a museum. It all belongs together and I would hate to see it split up."