The growing pains experienced during middle school can be difficult for so many pre-teens. Which is why two Oregon middle school girls decided to help combat the problem, and created a campaign in their middle school that they called "Love My Reflection."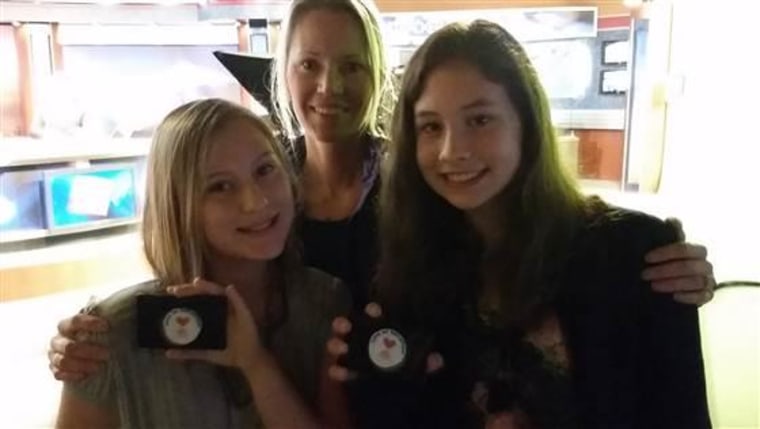 Avery Burn and Genae Vanek, both seventh grade students at Rock Creek Middle School in Happy Valley, noticed that their female peers were suffering from low self-esteem and body image. They'd see the girls in their class standing in front of the mirror at school and complaining about their look, so to help combat the body issues they saw, they went to the "root" of the problem: the mirror.
With the help of the manager of a local beauty store who donated 100 compact mirrors to the girls, Avery and Ganae were able to pass out mirrors to their classmates with a special touch. Each mirror features a personalized, handwritten message of encouragement for the person using it, like "You are beautiful" or "You are gorgeous," and a sticker with the project's logo.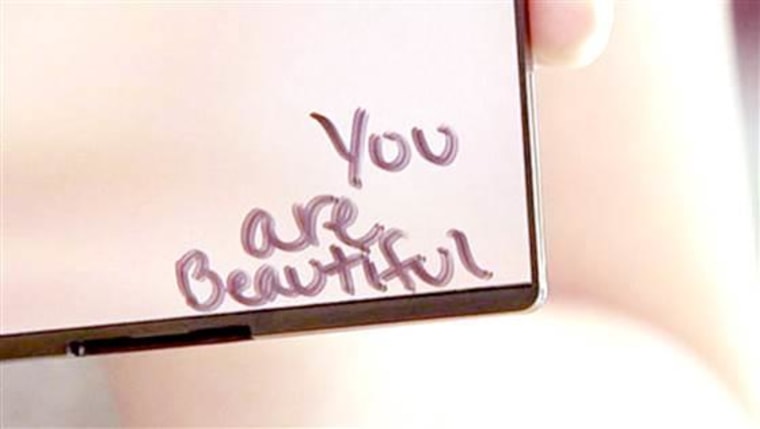 "We came up with this idea because we saw other girls in our school with this problem with body image and what other people think of them," Avery told TODAY.com. "We thought if we did a project that involves people our age, it would help us and help them."
"They're getting a little bit older and wanted to do something that focused on stuff that they've experienced," Annie Burn, Avery's mother, told TODAY.com. "It's near and dear to their hearts."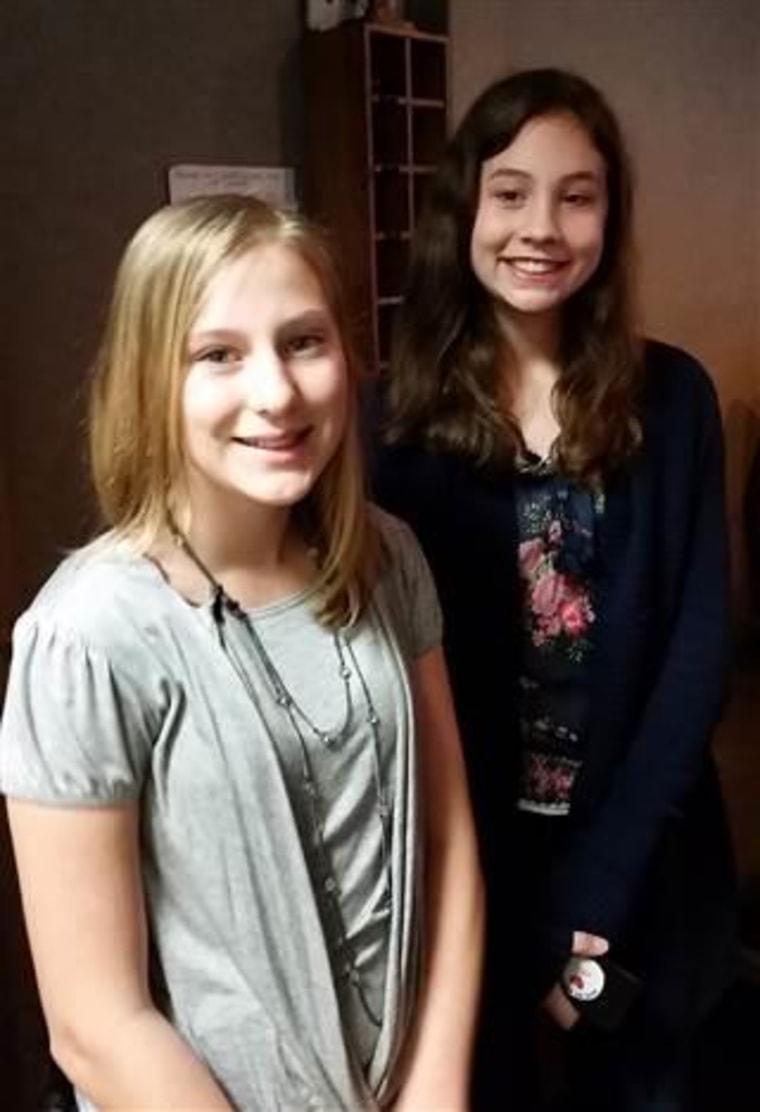 After handing out the mirrors to the school's 11-13 year old girls, found that not only were girls receptive to the mirrors, but they were also coming up to Avery and Genae and asking for them.
And within a week, they've already noticed positive changes in the behaviors of their female classmates. "I think one of the changes was, people are making more friends and talking to each other more, that surprised me," Avery said.
Genae said she noticed a similar change. "It's definitely made a big difference," she told TODAY.com. "I definitely see more smiles on their faces. I see them complimenting themselves. That was a positive thing to see."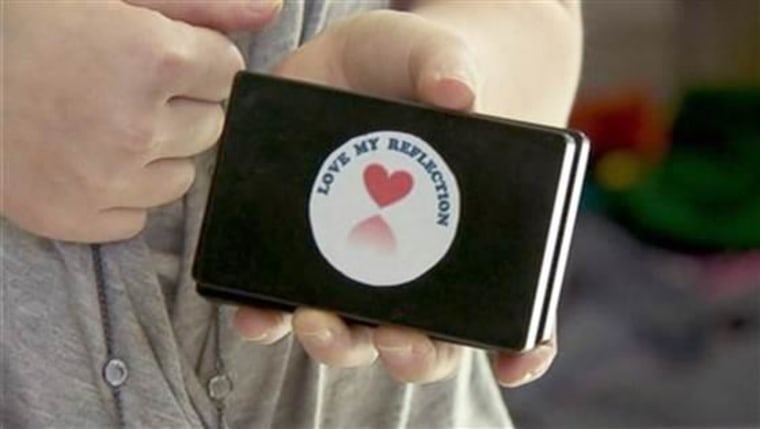 She added: "A lot of people felt more confident with themselves which made it easier to go talk to people they don't know and introduce themselves."
So why only focus on girls? The seventh graders, wise beyond their years, noticed that there was a big disparity between the pressures of looking good for young girls vs. boys.
"I have brothers and they don't really say mean things about themselves," Avery said. "I think it's mainly girls because girls are mainly the ones that care what people think about them."
Avery and Genae admit to caring about how they look, but have both made concerted efforts to be kind to their reflections and recite positive affirmations in their heads. "It's not about how you look, it's about how you feel," Genae said.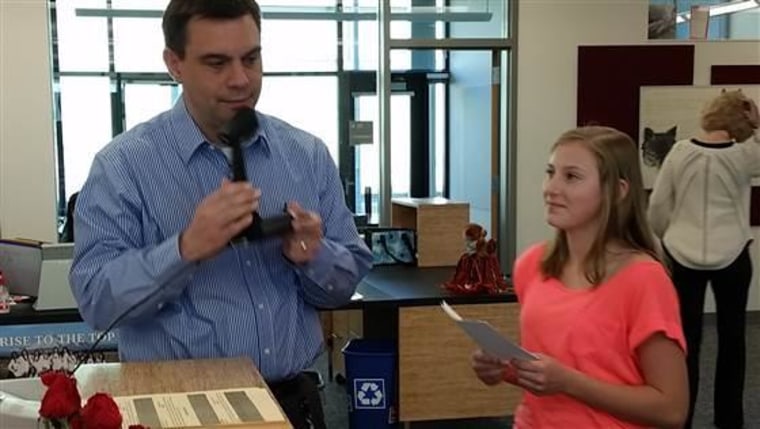 Not only did this project help their classmates, but in the end it helped Avery and Genae themselves.
"This project helped boost my confidence to see that I can make a difference," Genae said. "It makes me feel better about myself."
Other schools in the Portland area have already contacted the girls about bringing the mirrors to their school. Annie Burn said they've reached out to Sephora in hopes of getting mirror donations, which would allow the girls to create a new batch.
They have high hopes for the future of Love My Reflection. "I think we want to continue with this and just go to other school districts," Avery said. "We want to make this a national thing."
This article was originally published Mar. 26, 2015 at 4:24 p.m. ET.