Updated at 9:55 p.m. ET:
Who said love and politics don't mix?
Newly inaugurated Barack Obama and first lady Michelle Obama have been lovey-dovey with each other all day long, well in advance of Monday night's inaugural balls and first dance.
They held hands on the route of the presidential inauguration parade down Pennsylvania Avenue, and once they took their position to watch the parade wind past them, they kissed and nuzzled on multiple occasions.
Sasha and Malia (and dozens of TV cameras) were right there, but that didn't stop the first couple. Nor did the kids cringe at their parents' actions. (In fact, the kids encouraged some of the cutest moments, using their cell phones to capture photos of their affectionate Mom and Dad.)
And then, of course, the romance continued when the first couple finally got to dance together at the Inaugural Ball: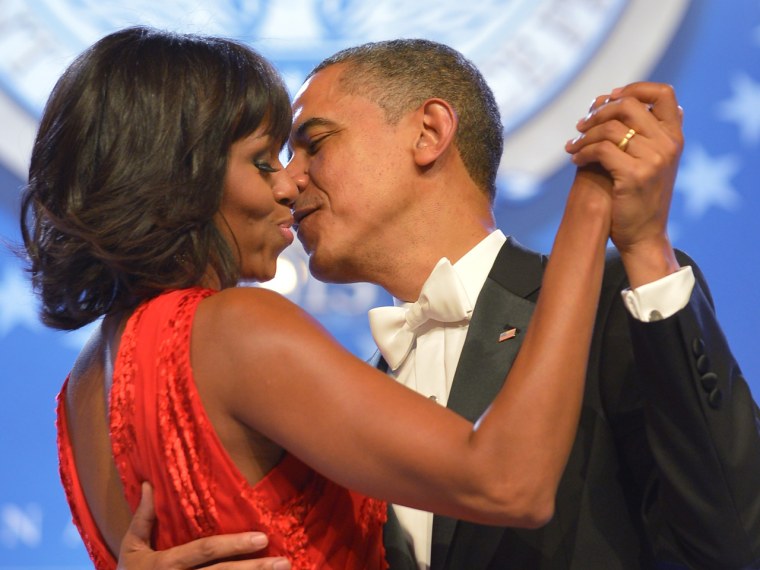 Keep on scrolling to see more public displays of inaugural affection.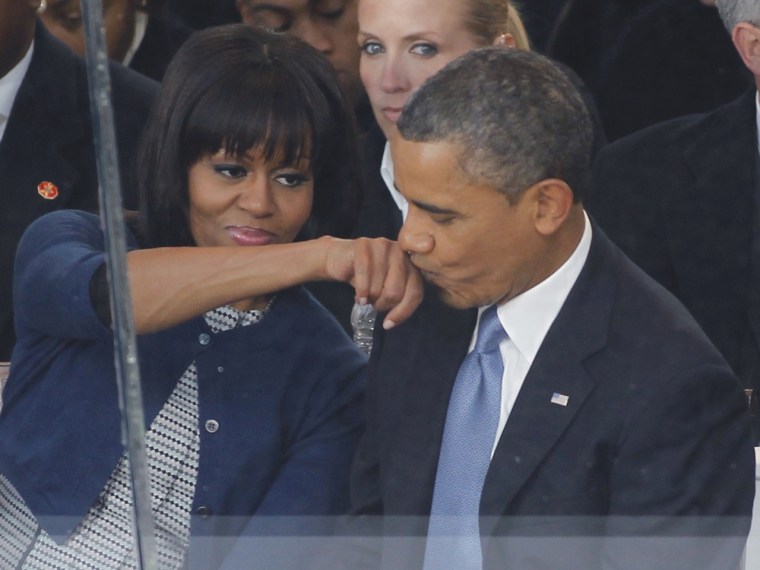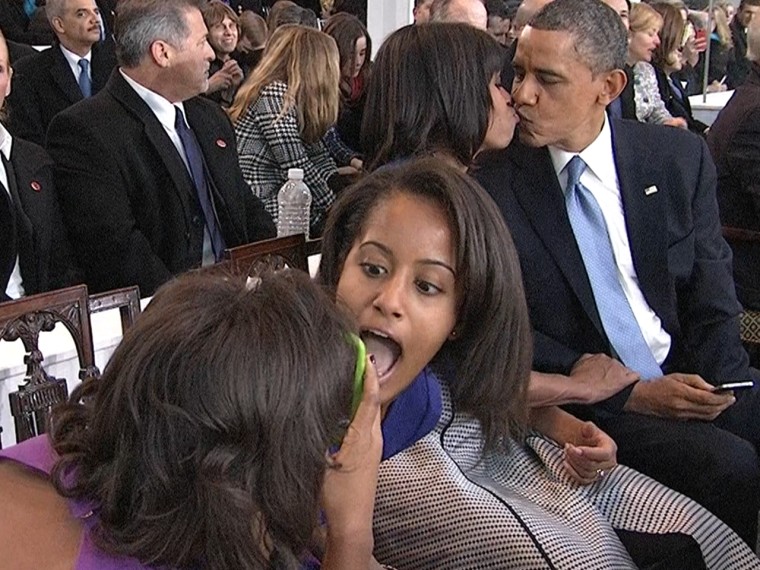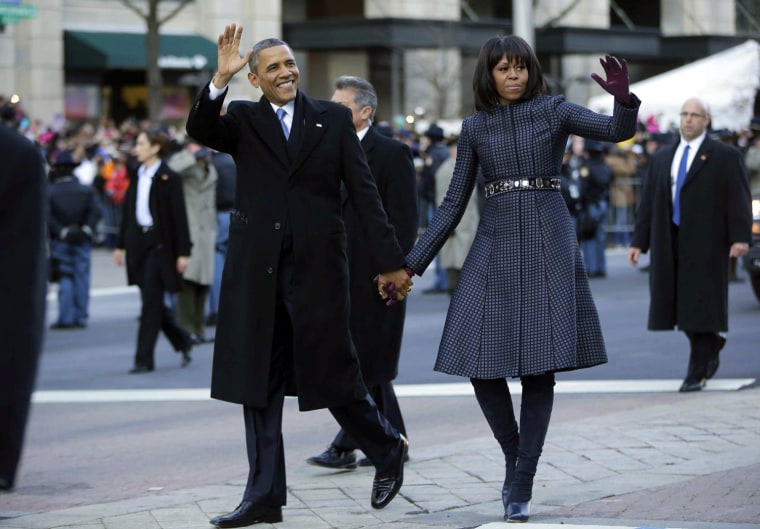 This story was first published at 6:35 p.m. ET on Monday, Jan. 21, 2013.
More: