No matter your activity level, sport or exercise, every woman needs a sports bra. But finding a good bra is no walk in the park — it can be harder than you think. Lucy Danzinger, editor-in-chief of Self magazine, shares the best sports bras on the market.
Whatever your sport, when you work out you want your exercise clothes to be both functional and stylish. Today's sports bra is an incredibly vital piece of equipment, no matter what exercise program you're doing. To find the right sports bra, mimic working out while you're in the dressing room. Jump around and move like you do when exercising so you know how much support it gives you, and how comfortable it is. Also try the pull-and-stretch test. You want some stretch in the back of the strabp so you can move around, but there shouldn't be any stretch in the cups and the front straps — that's where you need total support.
Best sports bra: Custom fit Nike Revolutionary Bra, $70; NikeWomen.com These bras have a lot of science behind them, as Nike spent six years developing this bra. It's very techno-looking, but also attractive and comfortable. It uses heat-molded technology that shapes the cups without any seams or darts. It's adjustable three ways — not only on the straps and rib band, but also the neckline (in between the breasts). This unique strap in front adjusts the cup size, so it's customized to your body. Only available online now, in stores this July.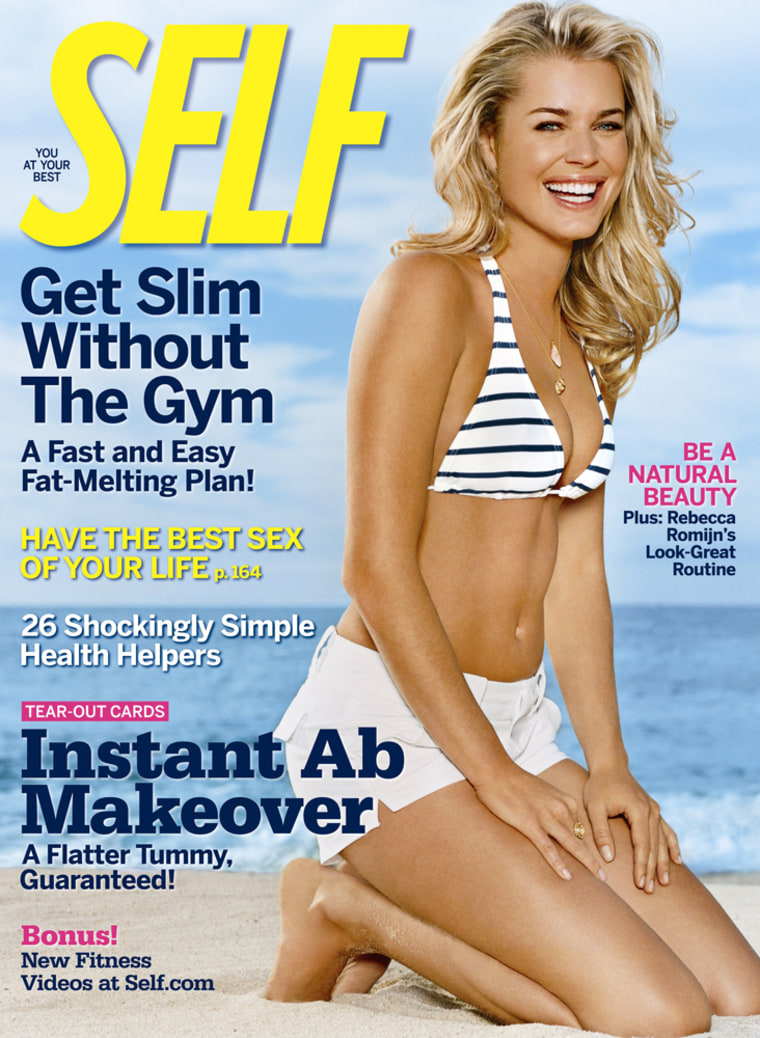 Best sports bra: All-in-one top
Champion 02 Cool Long Top, $38; ChampionUSA.com This is one of the great integrated bras, with the top built in so you don't have to wear a separate shirt over it. So chic it doesn't even look like a sports bra! When you walk, you hit the ground with 1.2 times your body weight. When you run, it's 3 times your body weight. Support is crucial! This bra is supportive and stylish. It has a strategically placed ventilated fabric under the arms and around the cleavage to help keep you cool. Brand-new, launched this month.
Best sports bra: No impact
Lululemon Power Y Tank, $44; Lululemon.com           For no-impact activities like yoga, go for a bra that doesn't have hooks in the rib band or adjusters in the back of the straps, which are uncomfortable for mat work. Look for a higher neckline in front so you don't fall out during inverted poses. It should be firm around the ribs so the bra doesn't ride up or down during stretches. This top has a built-in shelf bra and great stretch, plus a high, snug fitting neckline and full coverage around the middle.
Best sports bra: Larger sizes
Enell, $56; Enell.com Working out can really be painful if you're not wearing the right bra. For women with a D cup, their breasts can bounce more than 4-1/2 inches while they're jogging. From all that bouncing, your breast skin stretches, which leads to sagging over the long term. Hands down, this bra tested the best for motion control for larger sizes. Women with a larger-sized chest need substantial fabrics, straps that are at least 1 inch wide, a higher neckline, wider rib bands and a really sturdy cup. This bra really holds you in — you won't move at all! But you're also not compressed or smooshed. The individual cups give nice separation, so it's quite flattering.
For more information, visit .