In the last two years of her life, Christine Archibald dedicated herself to helping those struggling with addiction and homelessness.
Following her death in Saturday's London Bridge terrorist attack, the 30-year-old Canadian's legacy has been inspiring others to do the same.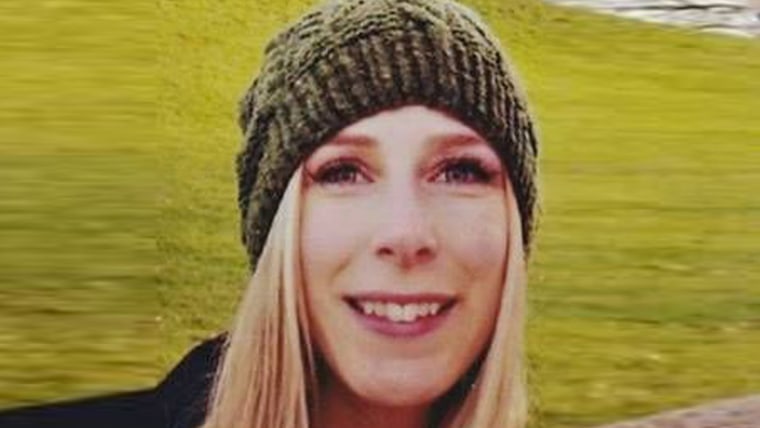 Archibald was one of seven people killed when a van plowed into pedestrians on London Bridge and three attackers went on a stabbing rampage in nearby Borough Market.
In a statement on Sunday, the Archibald family asked people to honor her memory by helping make their communities "a better place."
"We grieve the loss of our beautiful, loving daughter and sister," the family said. "She would have had no understanding of the callous cruelty that caused her death.
"Volunteer your time and labor or donate to a homeless shelter. Tell them Chrissy sent you."
Her family's wishes have inspired the hashtag #chrissysentme, which people have used to show how they are helping others in her name.
Archibald worked for two years at the Calgary Alpha House Society in Alberta, Canada, which provides help for addiction and shelter for the homeless, before moving to London in February to be with her fiance, Tyler Ferguson.
The organization has received an overwhelming amount of support in the wake of her death. One of Ferguson's close friends has also set up a GoFundMe page to raise money for Alpha House and the United Way in Archibald's name.
"It's extraordinary," Calgary Alpha House Society executive director Kathy Christiansen told TODAY. "It's been very touching."
The organization, which began in 1981, has received about $12,000 in donations since Sunday, by far the most in that short of a time span in its history, Christiansen said.
"Other people who have called have said they want to volunteer because they're inspired by Chrissy's work," Christiansen said. "I think this has people talking a lot more about addiction, mental illness and homelessness, and those issues are being profiled in a way that Chrissy would care about."
The staff of about 200 at Calgary Alpha House is holding a memorial for Archibald on Tuesday night.
"It just didn't seem real,'' Christiansen said about her death. "We often deal with difficult things and loss at the center, but this is just at a whole different level. She was a very well known and valued colleague, and thankfully this is a very positive outlet for people to express their support."
Follow TODAY.com writer Scott Stump on Twitter.