An 18-carat gold locket now on display at an exhibit about the Titanic has a history that rivals the blockbuster movie about the doomed cruise ship.
The locket is among several new items recently put on display to commemorate the 105th anniversary of the Titanic's sinking on April 15. The items are part of an ongoing Las Vegas exhibition about the 1912 disaster.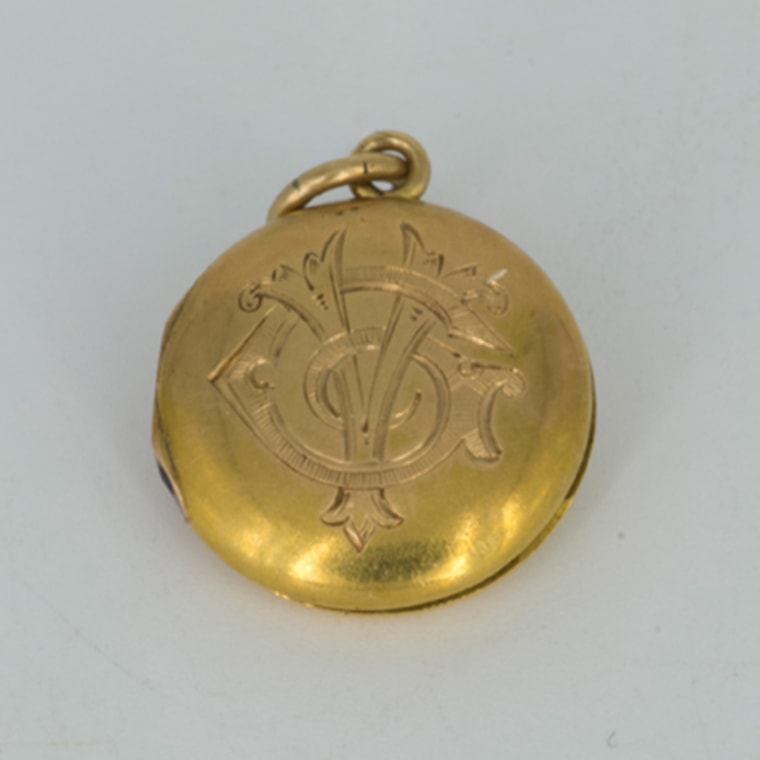 The gold locket belonged to first-class passenger Virginia Estelle McDowell Clark, who boarded the Titanic with her husband, Walter Miller Clark, as part of a belated honeymoon.
The couple had been vacationing in Europe but booked a trip on the Titanic so they could return home early to Los Angeles and be with their two-year-old son for his birthday, Alexandra Klingelhofer, curator and vice president of collections for Premier Exhibitions, told TODAY.
RELATED: 'Titanic' director James Cameron: Rose and Jack couldn't have survived together on raft
Virginia was in her cabin when she felt the ship hit the iceberg. She went upstairs to find her husband, who was playing cards in the smoking lounge, Klingelhofer said. Walter eventually helped his wife to a lifeboat.

"When they got up to the boat deck, they were still separating men from women and children and he placed her in one of the lifeboats," she said. The boat was supposed to pick up additional passengers as it got lowered down each level but logistics prevented that from happening.
"So the boat ended up on the ocean surface with many other seats available," Klingelhofer said. "Had they known earlier, Walter could have gotten on to the boat with her, but he did not. He stayed with the other first class men and bravely went down with the ship."
RELATED: Hear Billy Zane stick up for the snooty villain he played in 'Titanic'
Her locket was discovered a small pouch of "odds and ends" recovered in a 1994 mission at the Titanic's wreckage site. The cabin where the Clarks had stayed was near the area where the ship broke apart, Klingelhofer said.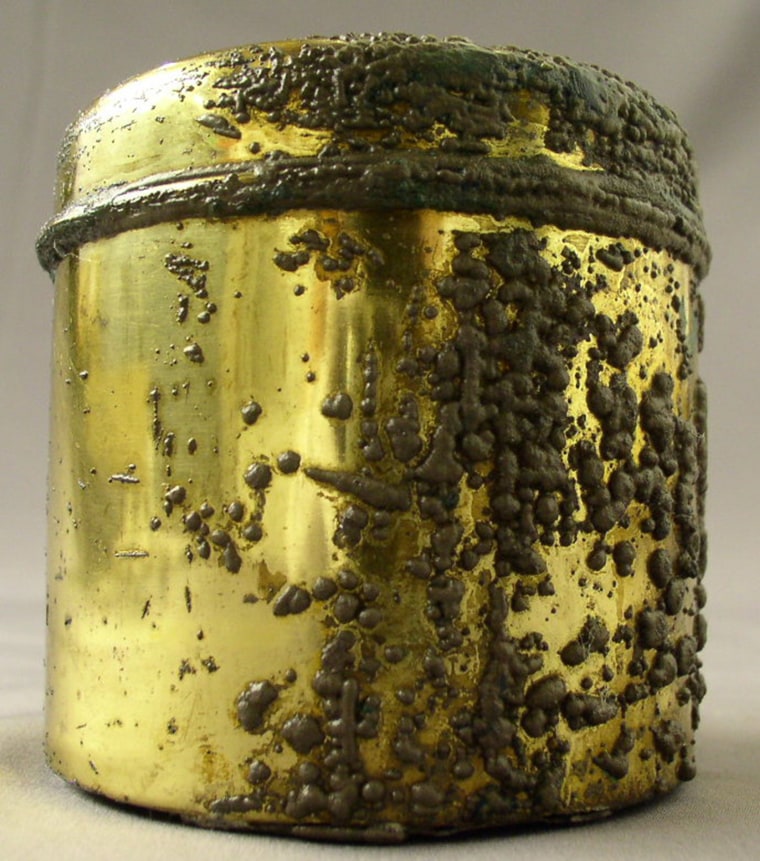 In addition to the locket, which was engraved with the initials "VC," some poker chips, a pair of gold cuff links made from Turkish coins, gold lapel pins, and a gold-plated cosmetic container also were found in Virginia's bag.
Clark died in either 1957 or 1958. Her son, who did not have children, passed away before the items were linked to his parents, Klingelhofer said.
The items are now on display for a limited time as part of the exhibition inside the Luxor Hotel and Casino.
"It's especially exciting when we can link specific artifacts to passengers of the Titanic as it is extremely rare, and we're thrilled to be able to help tell the Clarks' story through this special display," Klingelhofer said.