The CEO of Livestrong, the anti-cancer foundation established by disgraced cyclist Lance Armstrong, believes Livestrong can move forward even after Armstrong's admission to Oprah Winfrey of doping during his cycling career, and continue to be a viable organization despite the tarnished name of its famous founder. 
Doug Ulman is a cancer survivor and longtime friend of Armstrong's who helped found Livestrong in 1997 after Armstrong's own battle with cancer. He spoke to Matt Lauer on TODAY Friday about the admissions Armstrong made to Winfrey in an interview that aired Thursday night, and how they affect Livestrong's prospects. 
"Obviously it was incredibly difficult,'' Ulman said. "The whole situation is very sad, and there's been frustrating times. Watching it was hard, and yet I have to watch it through the prism of the work of the foundation and through the resilience that I've come to know from millions of cancer survivors and people who've been touched by our work. At a certain level there was a little sense of relief, because our organization today can finally move beyond this topic and this issue.''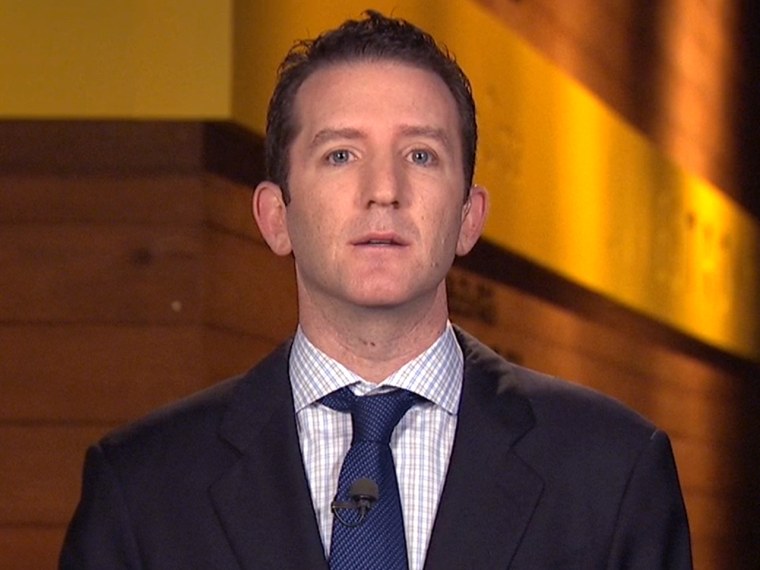 But how viable can Livestrong remain in light of Armstong's admissions? In an official statement released today, the organization said that it has raised more than $500 million to support cancer survivors since its inception. But it also reported that its 2013 budget of $38.4 million, which is 10.9 percent lower than the previous year.
Ulman told Lauer that at this difficult juncture, he took inspiration from an oncologist in Harlem he spoke with this week. "He said to me, 'Sometimes great things come from imperfect origins.' That's what I was thinking about last night when I watched (Armstrong's interview with Winfrey), and I think it's so appropriate and so true. Will be there be challenges ahead? For sure, but we are buoyed by the support of literally millions of people. We are going to be in a challenging situation for a period of time, but the mission is so important.
"Lance gave us this platform, and it's our responsibility and our opportunity to take us forward.'' 
A delicate line
Ulman, a close friend of Armstrong's for more than a decade, did not believe that the cyclist used performance-enhancing drugs until a 1,000-page report detailing his doping was released by the U.S. Anti-Doping Agency in October. Armstrong resigned as Livestrong's chairman the same month, and then resigned from the board of directors in November. 
"When that report came out, it was pretty clear to the world what had happened,'' Ulman told Lauer Friday. "I think the intensity over the last year picked up. Did thoughts (of Armstrong doping) wander into my mind? Of course, but October was the point in time when we all came to that realization.'' 
In its official statement, Livestrong sought to walk a delicate line, expressing independence from Armstrong while still acknowledging his contribution. "Lance is no longer on the Foundation's board, but he is our founder and we will always be grateful to him," it said in part. "Our success has never been based on one person."
Ulman struck a similar note with Lauer, stressing Livestrong's viability in spite of its founder's foibles. "We're open for business today, and if people out there need our services, are battling cancer, are dealing with the practical, the emotional, the physical side effects, we want them to call us,'' he said. "We're here to serve.'' 
'First step'
Armstrong's admission of his guilt and that he bullied those who accused him of cheating in the past is a step in the right direction, according to ex-teammate Tyler Hamilton, who also spoke to Lauer on TODAY Friday. Hamilton, who has admitted to his own use of performance-enhancing drugs, was part of the U.S. Postal Service team during three of Armstrong's Tour de France victories. 
"I think it's a huge, huge first step for Lance Armstrong,'' Hamilton said. "It's really what happens next. The proof is in the pudding. Basically, what's he going to do moving forward? You can tell it's real. He's very emotional. He's definitely sorry. He did the right thing, finally. It's never too late to tell the truth.'' 
Hamilton believes all of Armstrong's results from when he was doping should be wiped from the record books; Armstrong has already been stripped of his seven Tour de France titles. While Hamilton admitted that it's "a really sad story'' with no winners, he believes the confession to Winfrey is a positive direction for Armstrong. 
"I think Lance moving forward, he's going to feel a lot better about himself,'' Hamilton said. "It's a whole new world for him, but I think he's going to feel pretty good.'' 
He contends that Armstrong never directly asked his teammates to use performance-enhancing drugs, but it was assumed that if you were going to be part of the team, you would participate in blood doping. 
"He led by example,'' Hamilton said. "On that first trip to Spain to get a blood transfusion, if I didn't get on that private jet, I don't know what would've happened to me.'' 
Lance Armstrong teammate: I have 'smoking gun' he doped
In his 2012 book "The Secret Race," Hamilton wrote that Armstrong and others on the team flunked a drug test before the 2001 Tour de Swiss but reportedly made payoffs to have the results covered up. Armstrong denied that allegation in the interview with Winfrey. 
"I stand by what I said, absolutely,'' Hamilton told Lauer Friday. "It's true."
Regarding his own doping, Hamilton said, "I knew I was cheating. I felt bad about it. I made the decisions I made, I fully deserve what happened, but it was in the culture. It was a dirty, dirty time in the sport of cycling.'' 
More: 
Armstrong: I 'didn't try to stop' doping culture
Armstrong tells Oprah, 'Yes' he used PEDs
Lance Armstrong's fall from grace
Following Armstrong admission, celebs tweet reactions, support