Mo'ne Davis already has broken serious ground for kid baseball players: Last week the 13-year-old ace right-hander became the first female pitcher to throw a shutout in a Little League World Series game — and only the sixth girl to get a hit in the 67-year-old tournament. 
Now, with her team gearing up for the series' U.S. semifinal matchup, she's the first Little League player ever to make the cover of Sports Illustrated magazine.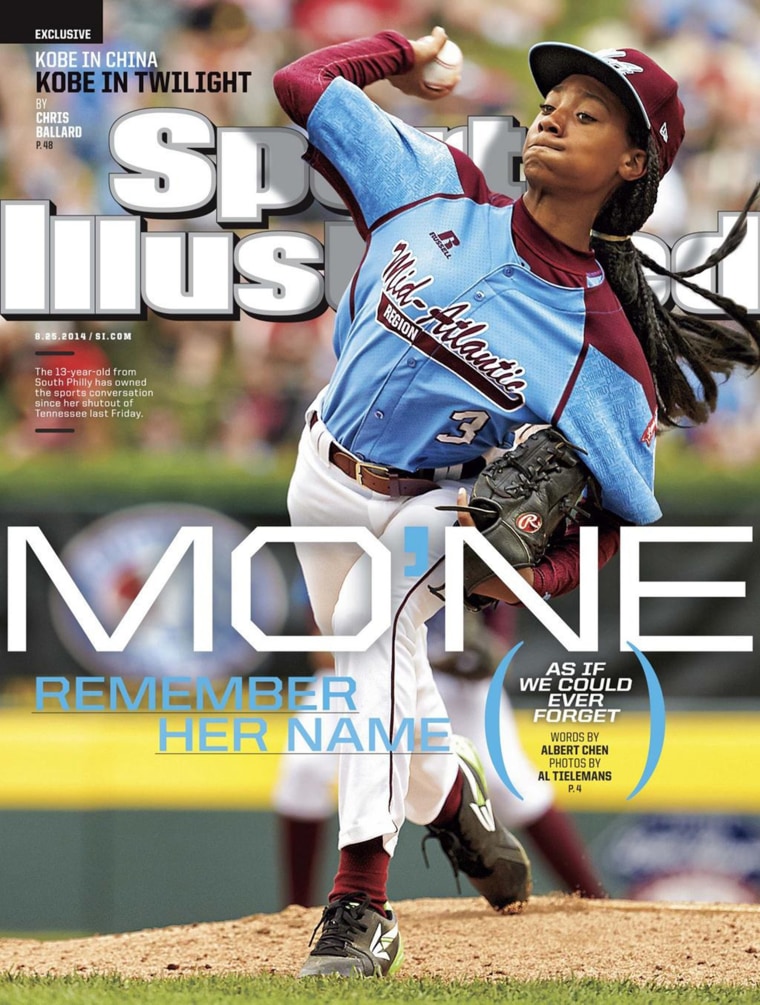 "Last week, this week, maybe next week, she's owned the sports conversation," SI managing editor Chris Stone noted in an article on the magazine's website. "How often do you get to say this about a 13-year-old girl?"

Despite the growing pressure and public attention, the star pitcher says she's sticking to a tried and true formula:

"Hitting homers and striking boys out," she told TODAY.
Read more from Davis in the August 25 issue of Sports Illustrated. 
Follow TODAY.com writer Eun Kyung Kim on Google+ or on Twitter.