This month, hear from the newsmakers behind some of TODAY.com's biggest moments of the year in "2014 Voices," a special series of essays and interviews. Here, we caught up with Lindsey Vonn ahead of her return to competitive skiing.
As the most successful American ski racer in history, all eyes were on Lindsey Vonn ahead of the Sochi Olympics in February. But Vonn, who suffered a serious crash in 2013, announced in early January that she would not be able to compete, and was "devastated" to have to pull out of the Winter Games. Now gearing up to return to competition on Dec. 5, Vonn talked to TODAY.com about what it was like to fight through disappointment, how she felt about recently turning 30, and why 2015 will be "a great year."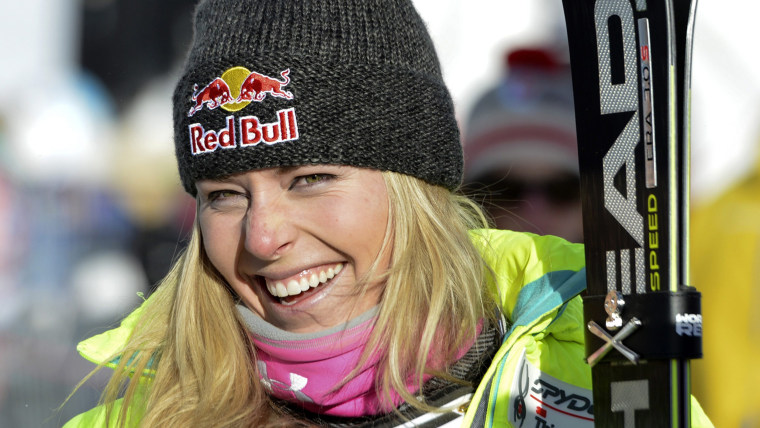 On having to sit out the Olympics
Things were definitely disappointing because I wasn't able to compete, but I feel like I still got to do some pretty unique things and still be a part of the Olympics [as a TODAY commentator] — it was incredibly fun, and I enjoyed working with everyone. But it was something I will hopefully not be able to do again because I'll be competing in the next Olympics! All things considered, it was a great opportunity.
I wasn't jealous of anyone or anything, I was just disappointed that I wasn't able to try. I had worked so hard to be healthy again, and to have another injury so close to the Olympics was extremely difficult. Mentally I felt like I wanted to be there, but physically, obviously, I couldn't. It's difficult when your mind is ready and telling you you can do it.

On her first time returning to the run where she was hurt
I was definitely nervous. I don't normally get nervous. It took me a couple of runs to really be comfortable. It's hard to be training again on the same hill that you had such a traumatic thing happen. I've trained a few times on the hill since then; I definitely feel more confident. I'm definitely still very positive and optimistic and very motivated to be skiing, but I think I've learned a lot from being injured the second time. I've just been smarter with how I train and the intensity with which I train and making sure that the conditions are right, and just being a little more careful. With two injuries back to back and being a little bit older now, I definitely have to be smart if I want to be racing in the next Olympics in four years. 

On turning 30
It sucks! [Laughs.] It's a little bit depressing. I just remember when I was first on the team and there were some other girls racing and they were in their mid-20s, early 30s, and I remember thinking, 'Oh my God, these girls are so old,' and now I'm the old person. It's all relative.
For me, mentally I don't feel old, physically I don't feel older. Just because I turned 30, my goals haven't changed, but not being able to race in the last Olympics, that kind of changed my goals and outlook for the next few years. Before I crashed the second time I wasn't anticipating skiing through the next Olympics —now I'm dead set on four more years and maybe more after that. That's changed my long-term plans.

On finding strength from a four-legged friend
Leo [Vonn's dog] was hit by a car before I adopted him and so he has a really bad knee as well. He is just always happy and always playful, and he runs around — it never bothers him. That kind of kept me happy; he's such a great companion and I'm really lucky to have a dog like that. He's a sweetie and every day I come home and he's happy to see me. We were meant to be together. Leo's just like me. We both sleep a lot. We have some similar traits — it's kind of funny — everyone says, that's definitely your dog. We clicked right away.
On her support system
My family's been incredibly supportive, and my boyfriend [golfer Tiger Woods] had an injury around the same time — we were both struggling together. It was nice to have someone that knew what you were going through, and we could kind of encourage each other. It was not a good situation, but I think we made the best out of it. We pushed each other to come back together even stronger. We're in the gym and I see him working hard and he sees me working hard and we feed off each other.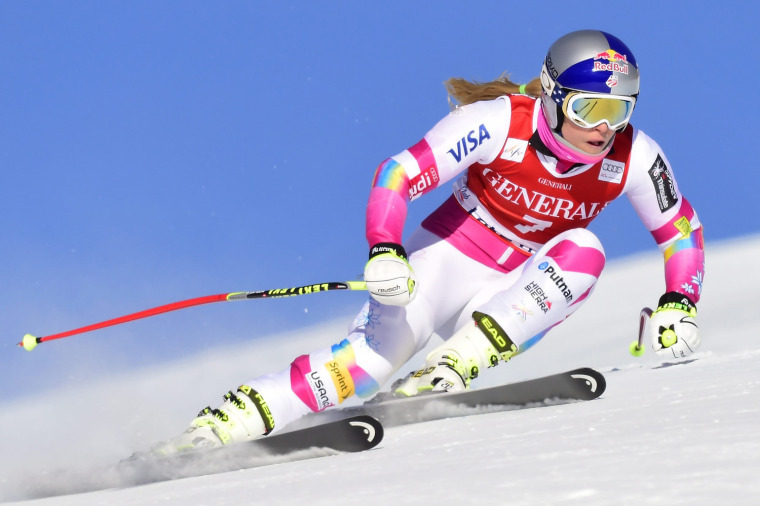 On fighting through disappointment
It's hard to overcome the disappointment and sadness. I was fine until I actually went through the surgery for the second time and I was just sitting there in bed and I was just sad. And it was hard to find something positive to think about. The Olympics were literally going on while I was still on crutches and I had a hard time watching it. But I knew that I wanted to get back out there, keep skiing, and the thought of that kind of kept me going. It's all about perspective and how you look at everything, and finding something positive to look forward to.

Everyone gets hurt, everyone has obstacles, everyone has disappointment in their lives. The most important thing that I've learned is just to try to stay positive as much as you can because it does turn around and you just gotta keep the faith, you gotta keep going, and tomorrow is going to be better. Anything is possible.
On her comeback, and what she hopes for in 2015
I'm doing really well. I am just training and getting ready for my first World Cup race. I'm really looking forward to that. It's been fun to be back on snow. I have greatly missed my job. I love my job.
2014 was definitely not my year — I had two knee surgeries within the calendar year. This year is going to be a great year. I'm strong, I'm happy, I'm healthy, I have a lot to look forward to. Just getting through the season healthy, that's my biggest goal and challenge, just to have a good season with no more injuries. I am incredibly excited for the new year.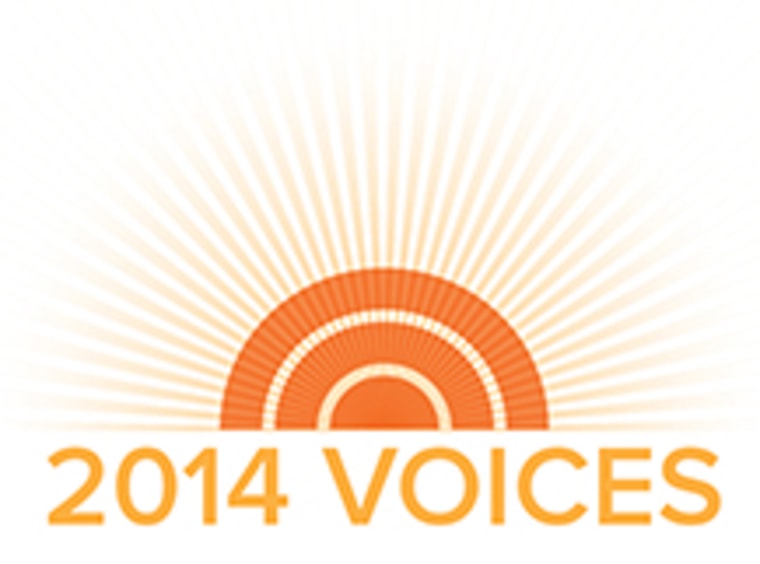 Find more of TODAY.com's "2014 Voices" here.
*Woman whose weight-loss bikini pic went viral: 'I can help others not feel alone'
*Behind the music: 'XMas Jammies' family on their wild year, new holiday video
*Ice Bucket Challenge star on ALS fight: 'I want to grow old with my wife'