Someone grab this groom a tissue!
As soon as 24-year-old Annabella Deku started walking down the aisle in a London church toward 25-year-old Gabriel Deku, the groom burst into tears — and we loved every second of his reaction.
We're not the only ones who are fans. The couple's wedding video by De Rienzo Films, which has garnered over 300,000 videos since it was published Wednesday has the internet buzzing over his sweet reaction.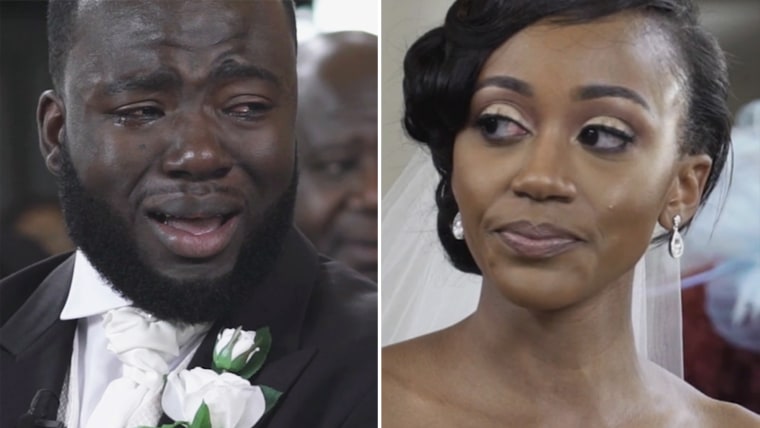 RELATED: Emotional wedding haka brings New Zealand bride to tears: See the video
This isn't the first time Deku showed his love for his bride. The pair got engaged Feb. 13, 2015 at a church event. They were in the presence of family and friends when a video of him sending his then-girlfriend Valentine's Day wishes appeared on-screen.
RELATED: 'I prayed to God for my beautiful wife': Couple shares story behind viral wedding photo
The couple was ushered onstage after the video played, and that's when Deku sweetly proposed.
They talk about the full proposal in a video on their YouTube channel "Gabes and Anna."
RELATED: Watch these high school sweethearts' surprise proposal
This couple is simply too sweet to handle!