Lester Holt admittedly was too wrapped up in his new role when he first took over as the solo anchor of "NBC Nightly News," but he soon realized the impact of his hiring for people of color.
Holt, 59, became the first African-American anchor of "NBC Nightly News," which is celebrating its 70th anniversary this year, when he replaced Brian Williams in 2015.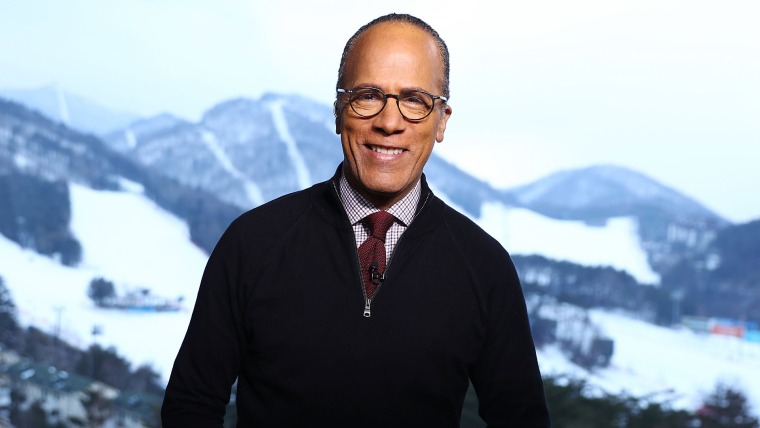 "There was so much happening at the time I took over the broadcast that it took a little while to really sink in, the significance," Holt told Steve Harvey on his show Tuesday.
"But then I started getting notes from people and photographs of little children of color watching me, and it really began to sweep over me what the impact is."
Holt had previously been the anchor of "Dateline" and had also co-anchored Weekend TODAY for 12 years before being named anchor of "NBC Nightly News." He became the first African-American to anchor a weekday nightly newscast on any major network.
"I've always said that we represent an entire diverse country and we should have a newscast that mirrors that country in as many ways as possible,'' Holt said.
Holt, who started his career in 1982 and WCBS-TV in New York City and joined the NBC family in 2000, embraces his status as a role model for inspiring young journalists of color.
That group includes his son, Stefan, who is an anchor for WNBC in New York City (and made Lester a grandfather for the first time last year).
"I'm honored and blessed to be in a position that can inspire,'' Holt said. "Kids can look up and say, 'I can do that.' It's another door we passed through."
Follow TODAY.com writer Scott Stump on Twitter.