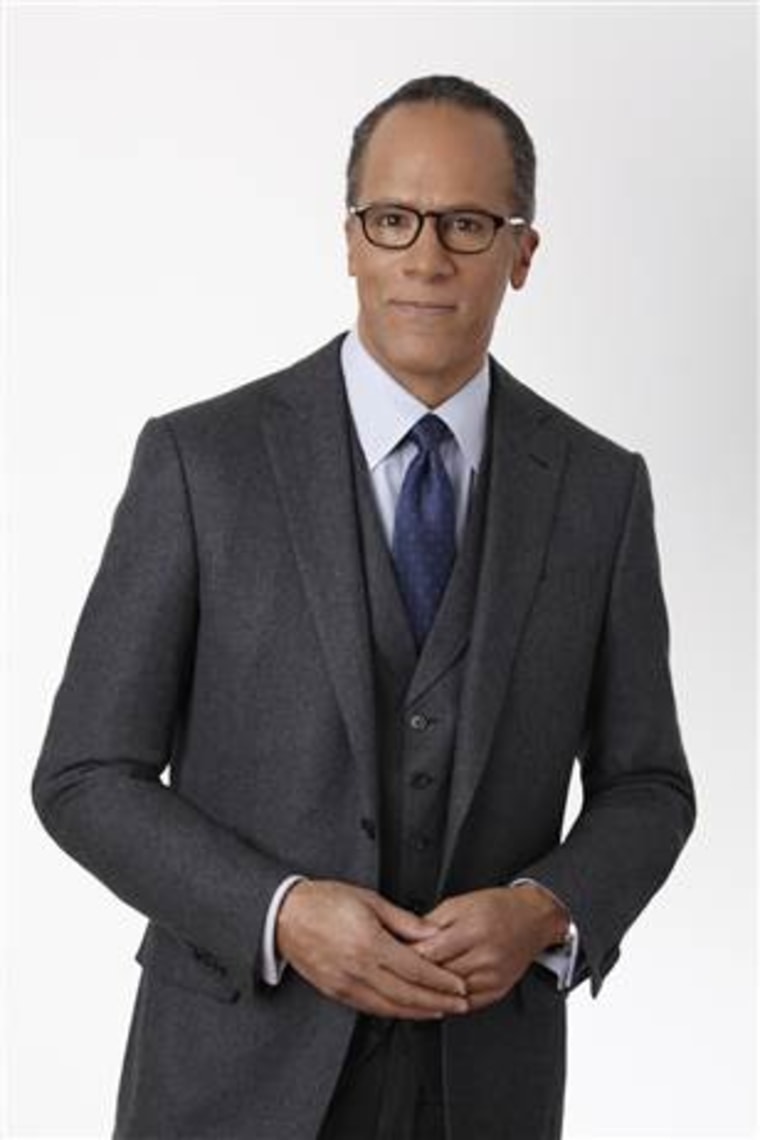 Lester Holt is the co-anchor of the weekend edition of TODAY and the weekend anchor for the broadcast "NBC Nightly News." He was also named anchor of "Dateline" in September 2011. He also contributes to msnbc, NBC's 24-hour cable news network.
Holt joined the NBC News family in 2000 and has reported from many of the world's hot spots, including the front lines of the war in Afghanistan. In early 2011, he traveled to Cairo to cover the Egyptian revolution, and the following month was in Japan to cover on the earthquake, tsunami and nuclear disasters.
Previously, Holt covered the 2010 earthquake disaster in Haiti, the 2009 crash of an Air France jetliner over the South Atlantic, and in 2006 reported from the frontlines in Lebanon of the 2006 war between Hezbollah and Israel. Holt was also among the early wave of reporters to cover the 2010 oil leak disaster in the Gulf of Mexico. He was in the same region in 2005 when both hurricanes Katrina and Rita came ashore.
Before becoming co-anchor of Weekend TODAY, Holt anchored "Lester Holt Live," a daily news show on MSNBC. Holt also served as the channel's lead anchor for daytime news and breaking news coverage. He was primary anchor for MSNBC's coverage of several of the biggest news events of the last decade, including Operation Iraqi Freedom and the war in Afghanistan, and he was the lead daytime anchor for MSNBC's coverage of Decision 2000 and the ensuing recount drama. From October 2002 through March 2003, Holt also served as anchor of "Countdown: Iraq," a nightly news telecast concentrating on the latest developments leading up to the war with Iraq.
The award-winning broadcast journalist came to MSNBC from WBBM-TV in Chicago, where he spent 14 years. He has contributed to the CBS News broadcast "48 Hours," earning a 1990 Robert F. Kennedy Journalism award for his work on "48 Hours: No Place Like Home." In 2010, Holt was part of the TODAY anchor team that won the Daytime Emmy Award for Outstanding Morning Program.
Previously, Holt worked as a reporter at WCBS-TV in New York City from 1981-82. In 1982 he transferred to sister station KCBS-TV (then KNXT) in Los Angeles as a reporter and weekend anchor and returned to WCBS-TV a year later as a reporter and weekend anchor.
Holt studied government at California State University in Sacramento. He resides in New York City with his wife.
Follow Lester on Twitter.
Updated June 4, 2013. Originally posted Dec. 11, 2008.