Meet Konrad Annerud, the Swedish model, musician and bartender who is the spitting image of a young Leonardo DiCaprio.
Annerud, 21, is often confused for the "Titanic" star, especially when bartending at a local nightclub.
"It can become a bit hard sometimes when people call me Leo instead of my name, but it's fun to be like him," Annerud told Swedish outlet Nyheter. "He's handsome."
RELATED: See hilarious photo of Hoda's doppelganger
With about 75,000 Instagram followers, Leo's doppelganger has become a social media sensation. As flattered as he is to resemble the movie star, he thinks it can be "a bit much sometimes." So much so that he even debated shaving his hair off after visiting Italy this summer, where people were going nuts over him.
"It was very chaotic. People were yelling 'Leo' and wanted to take photos with me all the time," Annerud said. "It was one of the craziest things I've ever experienced."
We're having a hard time deciding who is hotter, Leo or his Swedish twin?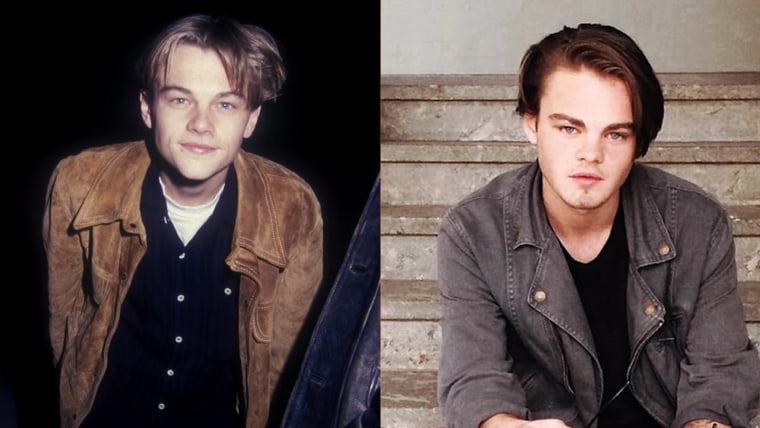 RELATED: Famous doppelgangers: 15 celebrity pairs we have trouble telling apart
While Annerud turns heads in Sweden, two men found a doppelganger in each other while flying from Scotland to Ireland Thursday.
Looking for your own doppelganger? TODAY is aiming to bring together a few lucky people and their "twin strangers" on the plaza. Head to this link to sign up for your own Twin Strangers account, and we'll be in touch if we're interested in featuring you and your match!