When screenwriter Jenny Lumet thinks of her maternal grandmother, singer and civil rights activist Lena Horne, she remembers that she used to eat Snickers with a fork and knife.
It was part of what made her ladylike and sophisticated, Lumet recalled to TODAY for a Women's History Month series on the granddaughters of influential women. But more uniquely, her sense of humor was "bone dry." As a young woman, Lumet, now 54, once complained to her grandmother, who lived in New York City, about a bad boyfriend and asked, "Grandma, do men ever change?" Horne responded, "No," and left the room to make herself a sandwich.
"We were very close," Lumet laughed. "We had a great time."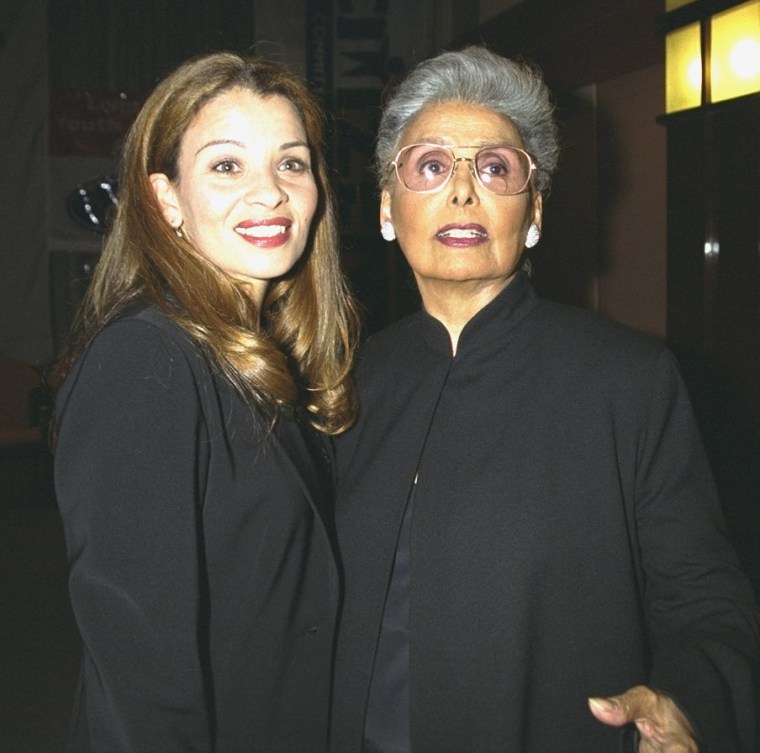 Horne, born in 1917 in New York City's Brooklyn borough, was the first Black performer to be signed to a long-term contract by a major Hollywood studio, MGM, and she achieved international fame, even performing for the queen of England in 1964. In her teens, she started singing in New York City's Cotton Club, which had a strictly white audience, and she went on to have a Tony-winning one-woman show, "Lena Horne: The Lady and Her Music," on Broadway in the '80s.
"She insisted on a level of sophistication in the 1940s and '50s that was not allowed to people of color, a lyrical interpretation, complex arrangements," Lumet said. One of her favorite songs of her grandmother's is "A Flower is a Lovesome Thing," which Lumet said was written for Horne by close friend and composer Billy Strayhorn.
Horne also attended the March on Washington and entertained the troops during World War II, famously refusing to sing for segregated audiences. But she didn't talk about her activism much with her family, Lumet recalled.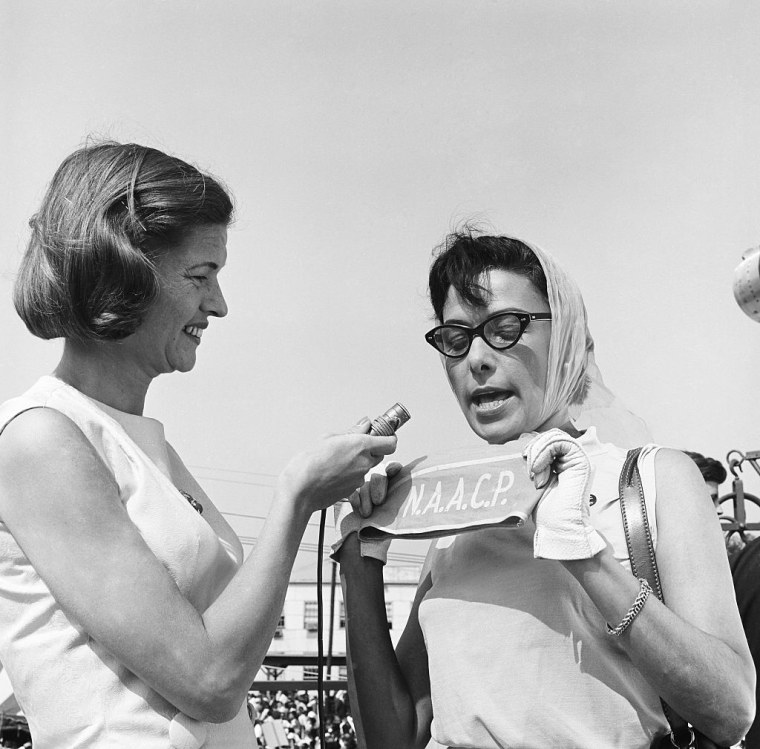 "I knew her first as a grandma before I understood her as an activist, and that was not something that she necessarily brought home," she explained. "(I'm) pretty sure she would have liked if the women of the movement had had a bigger voice in the March on Washington.
These moments that you think, 'Wow, this is history,' it was just her life."
"These moments that you think, 'Wow, this is history,' it was just her life."
While Lumet, who's developing a limited series for Showtime about Horne, has "great pride" in her grandmother's work, she added, "All this extraordinary stuff, it doesn't necessarily exist around the dinner table." Horne had two children — a son, Teddy Jones, and a daughter, journalist Gail Lumet Buckley, who had Lumet with famed director Sidney Lumet — as well as six grandkids.
In the 1940s, Horne became the first African American to tour with an all-white band, led by saxophonist Charlie Barnet, according to the Kennedy Center. Lumet recalled that after Horne left hotels, staff would sometimes burn the sheets.
"She sang where we (were) not supposed to sing. She sang on television, she sang next to Caucasian (people)," Lumet said.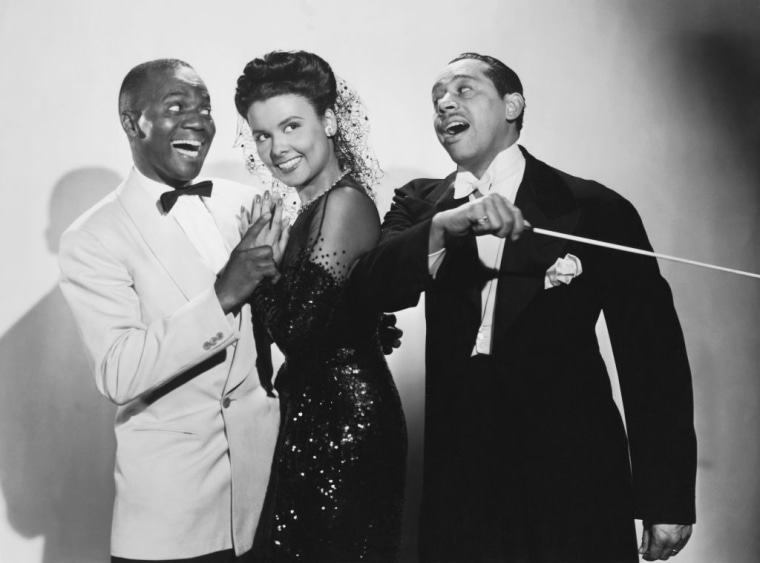 Asked what her grandmother would make of today's racial climate, she replied, "Everything's the same, but everything's different."
"Young people moving and walking and marching would thrill her," Lumet said. "That people would keep dying is the stuff that stays the same, and that we would keep needing people to do the work."
Horne wouldn't be surprised, she added, by the deaths of George Floyd and Breonna Taylor.
"The murder of people of color is the open secret of the United States of America," Lumet added. "This was her life, and what it meant to cross the street meant something different for a person of color than for anybody else. ... I don't think she would be surprised because it only surprises people who've been asleep this whole time."
Related video:
Horne would also be moved by the young people, especially Generation Z, and their creativity and inclusivity.
"They're imaginative, they're using tech, they're using art," Lumet said. "The technology aspect would make her so happy, that they've created original platforms for themselves. ... They seem like they're really much more embracing of all of us than we ever were."
The palpable anger among today's activists would also please Horne because "Grandma had to hide her anger," Lumet said. Today, "people say 'f--- you,' and that's different from, 'We shall overcome.' It's not better, it's just different."
Horne finally got to experience a bit of catharsis, Lumet said, in her one-woman show, which premiered in 1981 and ran for 14 months.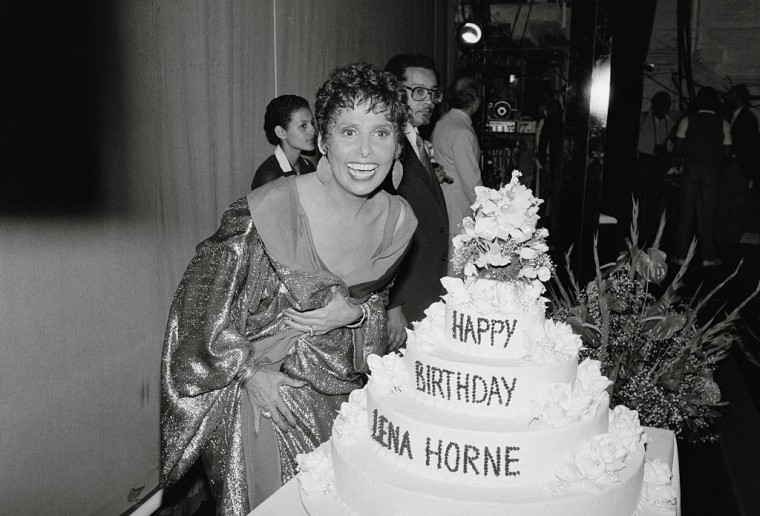 "She'll tell you that the anger was something that existed through the '50s and '60s, and even into the '70s in her performances, and the one-woman show was actually a release of so much of (her anger) and a melting of this ice that she had put around herself for what she felt she needed as her own protection."
For Horne, the recognition of the Tony mattered much less than the reception. "The fact that it ran for so long and that Black people came in droves, I think that was the reward," Lumet said.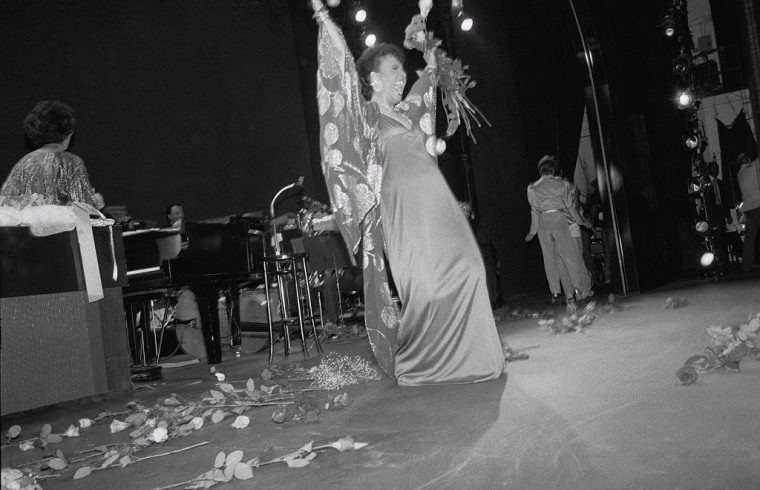 Lumet also sees a "throughline" from her grandmother's work as a musician to female artists today, like Solange Knowles and Lizzo.
"She wasn't allowed to be an artist in the beginning," Lumet said. "It was an imitation of a white woman, and she said that.
An artist expresses themselves, and she was not fully allowed to do that."
For example, in her time at MGM, Horne was often told, "Sing with your mouth closed, Lena," Lumet said. "She was supposed to be ladylike, and I guess that kind of raw ... fully passionate performance was too scary."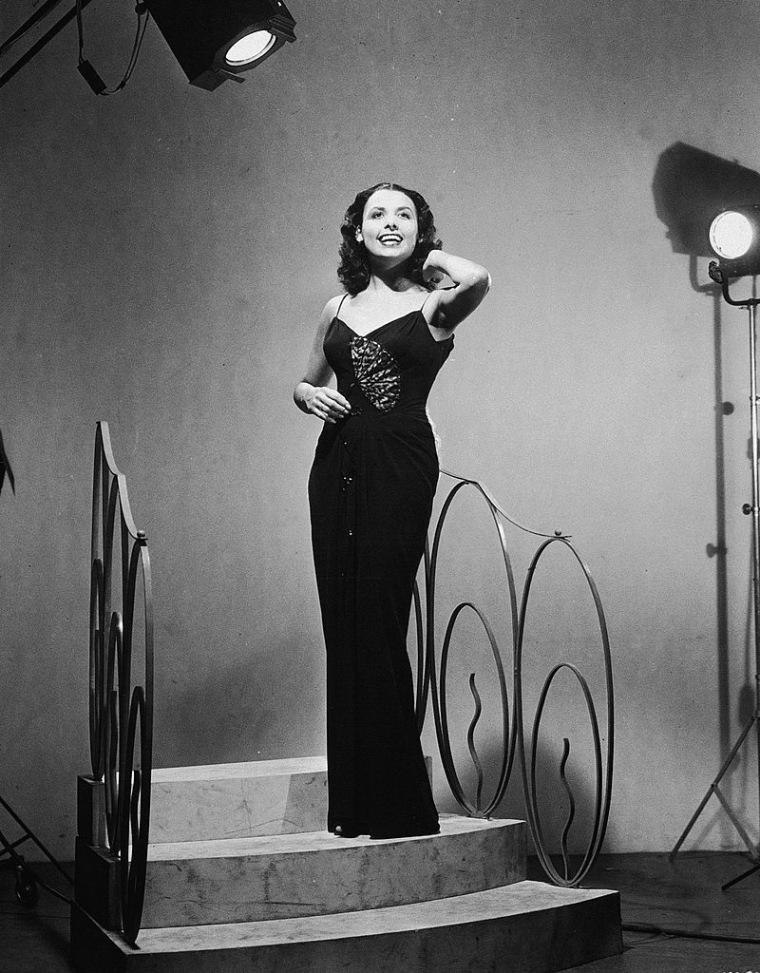 With artists like Knowles and Lizzo, she said the similarity to Horne is in "consistently not being what (people) think. ... Grandma was marketed as a unicorn, but she wasn't and refused to be.
"Whether you were disturbed by her, you were in love with her, confused by her, whatever it was — she made you think about what was inside you."
"She made you think about what was inside you."
Horne's life started before women had the right to vote, and a year before she died in 2010, she got to see a Black man, Barack Obama, become president of the United States, Lumet noted.
"It was exciting (for her) and it was terrifying," she remembered. "She said, 'He's too thin, and I hope they don't shoot him.' ... That's where she went because that's what her life was."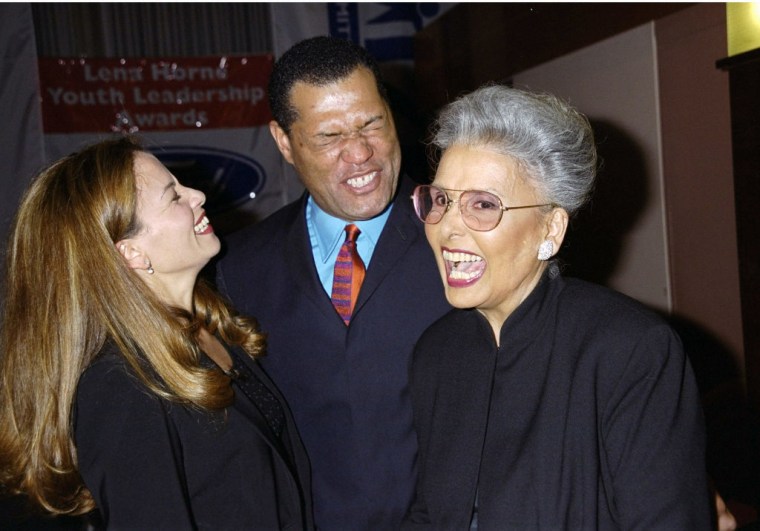 While Horne might not have shared that much about her civil rights work, she left her granddaughter with a powerful lesson about social justice.
"There is a consistent fight, and it's not like you get to a place, and then you put it down, and you're done," Lumet explained. "It never stops, that was very clear, and I understood that there was a lot to be angry about.
"It was an extraordinarily safe feeling being with her and being on her lap. I was lucky to have it. ... I hope I gave her something in return because her life was not a safe life."