Angelina Jolie, what have you wrought? Ever since the actress struck the pose of poses at the 2012 Oscars red carpet, showing off her dress-cut-to-there in an awkward leg bend seen 'round the world, we've been on the lookout for copycat poses.
At the Grammy Awards Sunday night, Jennifer Lopez was the clear winner in the "Best Channels Angelina Jolie" category, striking the gam stance on the red carpet about an hour before the ceremony was set to begin.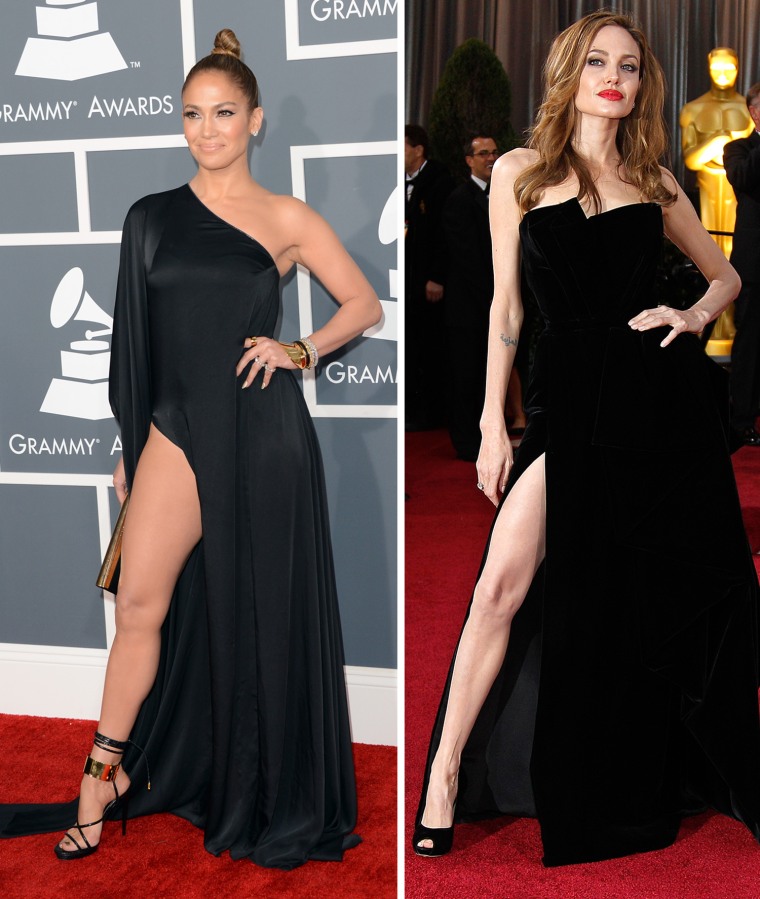 Who do you think pulls off the pose best? Let your voice be heard by casting a vote!
Related content: