One of the latest features to come to Facebook is a new platform for communicating with friends. Facebook Messages combines e-mail, chat, and text messaging, allowing you to view one unified inbox.
This upgrade is slowly rolling out to all 500 million-pus Facebook users, but if you want to get on the list sooner rather than later, go to this Facebook page and click "Request An Invitation." Once you receive your invitation, you can invite a number of your friends and family members.
Here are some other tips about using messaging within Facebook, and about Facebook's Places program:
Claim your @facebook.com e-mail address
After you've received your Facebook messages invite, you can request an e-mail address with your Facebook username. In the Messages view, click the Claim Your Facebook Email link. Then others will be able to e-mail you via Gmail, Yahoo, or other e-mail services, and the e-mails will be delivered to your Facebook messages inbox. When you send messages to external addresses, your e-mails will be formatted as Facebook messages and will include your profile picture.
Send Facebook messages from your phone
To send a message to a friend when you're away from the computer, text your message to 32665. For instance, sending "msg Lisa Butler Happy Birthday" to that number will send "Happy Birthday" to your friend Lisa Butler.
Archive or delete a conversation Hide a conversation in Messages by archiving it, or permanently remove a conversation and its history by deleting it. To archive, click the X next to the conversation. You can find it later by scrolling to the bottom of your Messages queue, and clicking Archived on the bottom left corner. If you receive a new message, the conversation will reappear and continue. To eliminate a thread, open the conversation, click the Actions drop-down menu and select Delete. That will clear the conversation from your history.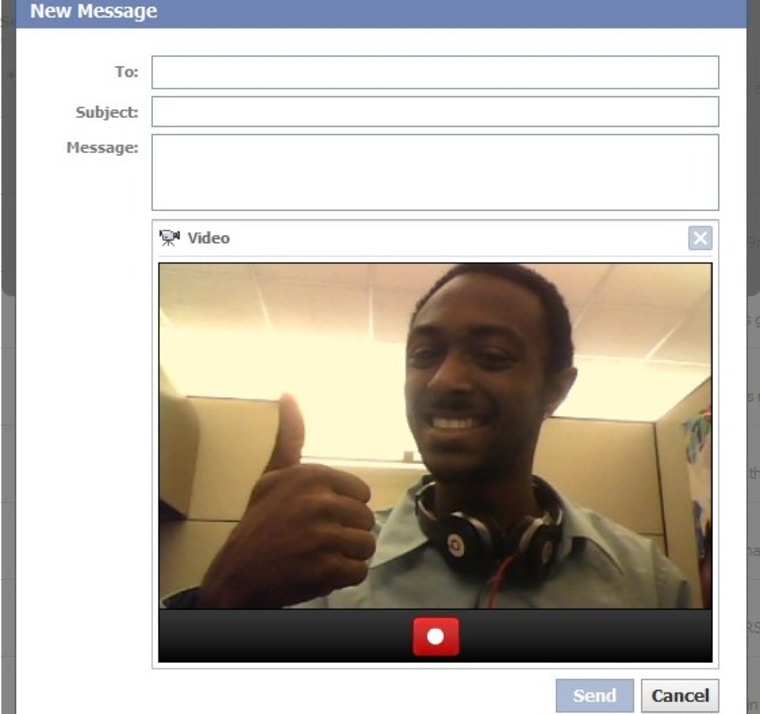 Send a video message
Use your webcam and mic to leave a personalized message for someone by selecting New Message in the Messages Inbox. Click the video icon at the bottom left of the new message window start recording, then click Send. 
More stories from Laptop Magazine:
Put Facebook Chat in a Firefox sidebar
The IM version of Facebook messaging can be added to your Firefox browser window as a sidebar in a few easy steps. In Firefox, click Bookmarks, then right-click and select New Bookmark. Name the bookmark something obvious such as Facebook Chat. The location should be here. Then check "Load this bookmark in the sidebar." Go to View in your Firefox toolbar and select Sidebar > Bookmarks. Now you can chat away.
Related: Find, manage Facebook friends without frustration
And, if you want to use Facebook's "Places" program — and you don't have to — here are some tips:
Check in to a place on your phone
The Facebook app for Android, BlackBerry, and iPhone offers Facebook Places. This allows you to see where your friends are, share your location, and add comments about the places you visit. Users whose phones don't support the Facebook app can also access Facebook Places through touch.facebook.com. The Places tab is on the right side of the home page, and it offers you an option to Share Location.
Create a new place If you visit a hot new spot, and want to check in there, go to Places on your mobile app and click Check In. Then, select the Add button to the left of the Places Names search box. Type in the location's name and click Add. You can also write a description for the place. Don't forget to check in after you've added the place.
Tag friends at a place
Using Facebook Places allows you to check in yourself as well as others at a specific location. In the Places feature, after you've checked in, click Tag Friends With You and choose friends from your list. You can also add a description of what you're doing at this locale.
Related: Tips to sharing and not sharing on Facebook
Redeem special deals
Facebook Places lets businesses offer four types of deals: Charity, friend, individual, and loyalty. Individual deals are rewards for checking in, such as a free desert with your dinner. Friend deals require tagging a specific amount of people, which then allows you to share a savings such as 20 percent off a purchase of $20. To earn a loyalty deal, you must check in regularly at a location. A charity deal means that the locale you've visited pledges to donate to a worthy cause if you check in.
One of the four deal logos will appear next to the location name in the mobile app to alert you to the offer (some locations may also hang a poster inside to advertise their deal). When you check into a place with a deal, you'll see a redemption screen. Show this to the cashier or sales associate to cash in. Note: Each deal may include other special instructions.
More stories from Laptop Magazine: