We could all use a little extra time, and as it turns out, on Tuesday, we'll finally get it!
But don't get too excited. We won't get much.
Just before the clock strikes midnight, we'll get an extra second — aka a "leap second."
Atomic clock watchers will actually see the time change from 11:59:59 p.m. to 11:59:60 before rolling over.
More time would help: Longer hours, lower wages, but happy? It's the new work-life blend
As for why, the simple answer is that scientists prompt the change every so often to keep the atomic clock in sync with the Earth's rotation.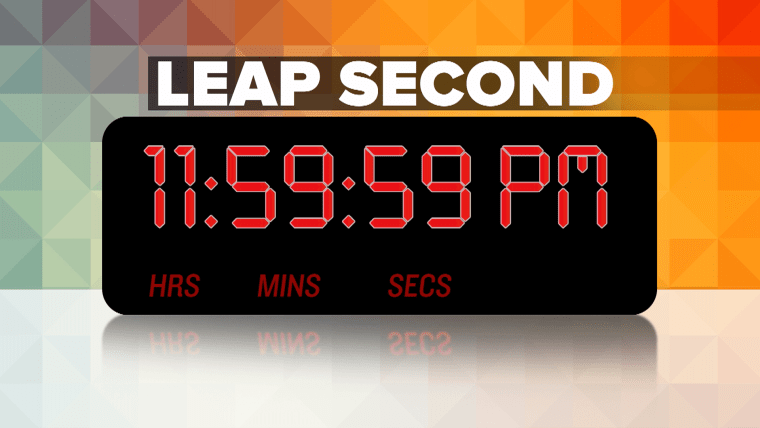 But TODAY's Dylan Dreyer offered up a more complex explanation on the show Tuesday morning.
"It's very complicated, but in standard time, there's 86400 seconds in a day," she said. "But the earth actually spins 86400.002 seconds. So in the course of a year [or more], that second catches up to you."
The last leap second was added in 2012.
Follow Ree Hines on Google+.