Earlier this year "Going Clear," an HBO documentary based on a book of the same name by Lawrence Wright, shared inside stories from former members of the Church of Scientology, and those claims put a spotlight on the organization.
But just as the attention seemed to be waning, there's controversy again for Scientology — thanks to explosive comments from one its highest-profile former members.
Actress Leah Remini, who parted ways with the church in 2013, has a new memoir coming out called "Troublemaker: Surviving Hollywood and Scientology." And she hasn't saved all of the revelations for the text.
In a recent interview, she claimed that a lighthearted critical comment about longtime Scientologist Tom Cruise led to trouble for her.
"Being critical of Tom Cruise is being critical of Scientology itself," she told "20/20." " You are a person who is anti the aims and goals of Scientology. You are evil."
MORE: Leah Remini reveals she left Scientology for her daughter's sake
She went on to state that the church didn't approve of her behavior at Cruise's wedding and she hindered their ability to recruit two of her famous friends — Jennifer Lopez and Marc Anthony — at the event.
"I was sent to Florida for reprogramming for three or four months," she said.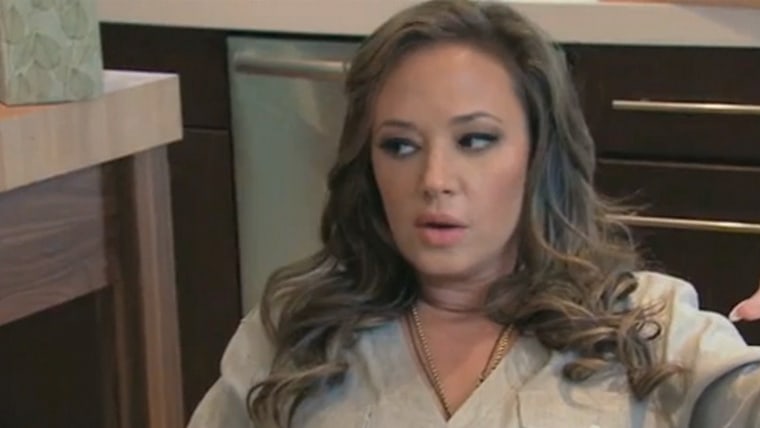 But now Scientology has something to say about Remini.
In a statement given to NBC News the church said, "Her repeated ethical lapses and callous treatment of others led to an ecclesiastical review, which resulted in her being expelled. She now regurgitates the tired myths the church has repeatedly debunked."
"Troublemaker" hits bookstores Tuesday.