Lauren Wasser, the fashion model who lost her leg to toxic shock syndrome, is back in action after landing a huge campaign for Nordstrom.
She's featured in the company's holiday 2015 catalog, writing earlier this month on Instagram that she's "in disbelief to have even been chosen" for the gig.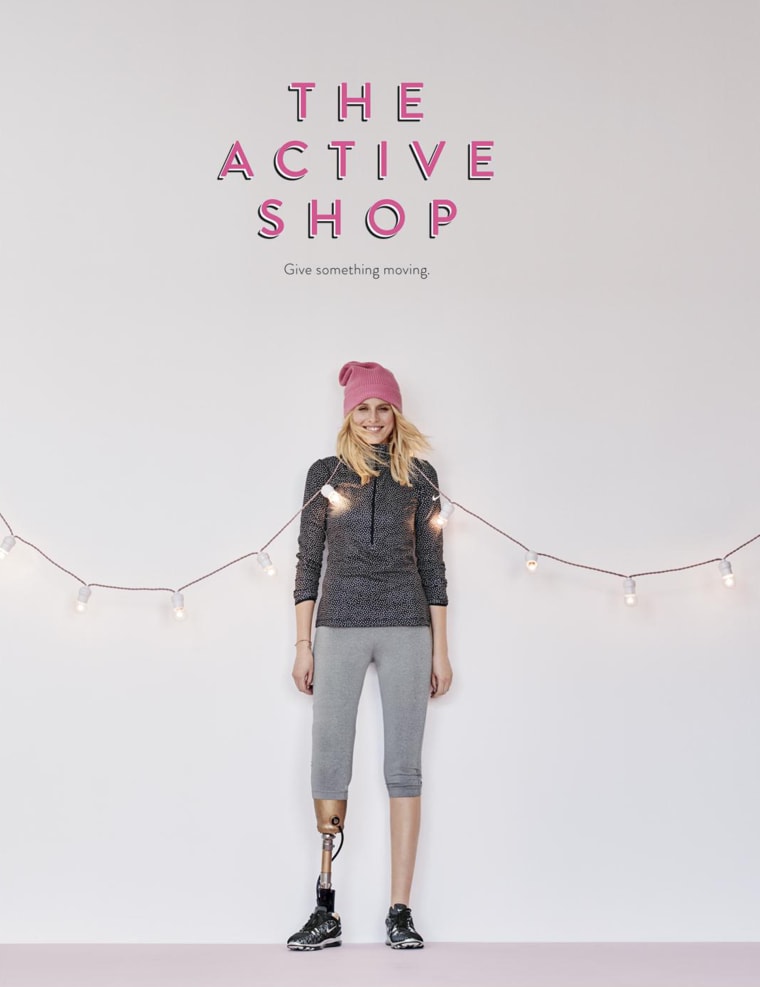 "Super stoked to see this out!" Wasser wrote. "Huge moment for me and @fotofetish... my first real job back in the modeling game."
The Los Angeles-based model poses in activewear for the catalog, smiling in a Nike pullover and sneakers, with her prosthesis visible beneath the hem of her capris.
RELATED: British model will become first amputee to walk runway in Fashion Week
Doctors had to amputate Wasser's lower right leg in 2012 after she contracted toxic shock syndrome, a condition caused by a bacterial infection, usually linked to tampon use. Earlier this year, she told TODAY she was terrified after the amputation.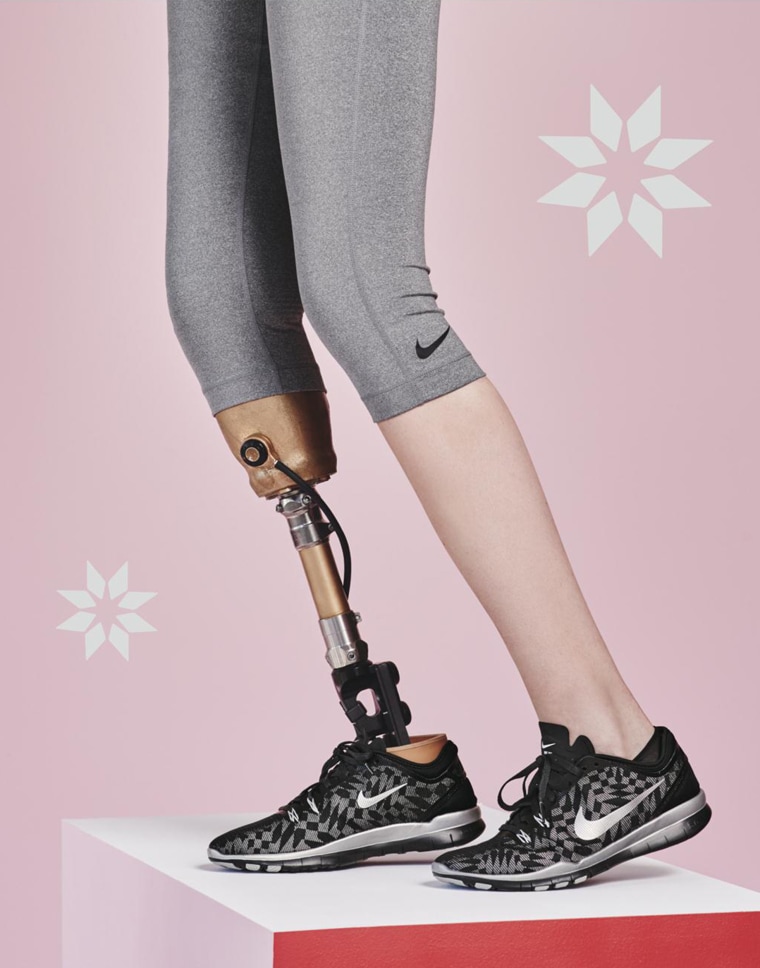 "I literally was laying there, thinking my life was over," Wasser said. "That I would never be accepted again, I could never model again. No one would look at me the same."
RELATED: Maddy Stuart, model with Down syndrome, reflects on her whirlwind year
Nordstrom said it was pleased to work with Wasser, and sent the following statement to TODAY:
"Nordstrom has had a long history of incorporating diverse models into our catalogs, including those with disabilities (back to 1991)," spokesperson Tara Darrow said. "We always want to do our best to reflect the diverse customers and communities we serve."