On the night she accidentally walked into a spinning plane propeller and suffered life-altering injuries, Lauren Scruggs had an unsettling premonition that something bad might happen.
After Scruggs had been flying with a pilot friend in a single-engine plane to view Christmas lights in the Dallas area on Dec. 3, 2011, she exited the plane in darkness and walked into the spinning blades. Her left hand was severed, her left eye had to be removed, and she suffered a brain injury.
"I remember getting into the plane, and I was kind of fearful,'' Scruggs told Savannah Guthrie on TODAY Friday. "I didn't know why. I just felt like something was going to happen, and we landed and I thought that was interesting because I was just thinking we were going to crash. I just remember my feet touching the ground, and that's all I remember.''
Scruggs, 24, has made a remarkable recovery in less than a year, having received a prosthetic hand and left eye. Accompanied by her parents on Friday, she spoke about the difficulties and revelations in her journey back from that night nearly a year ago, as detailed in her book, "Still Lolo: A Spinning Propeller, a Horrific Accident, and a Family's Journey of Hope." Scruggs also spoke with TODAY's Natalie Morales in an extensive interview that will air on Dateline NBC on Friday at 10 p.m. ET.
"I think the hardest thing is just losing my hand, because it just changes your life and you have to learn things in new ways, but it's also a good thing and a positive thing because you appreciate life a lot more,'' Scruggs told Morales. "I feel like my joy in life has intensified, (and) my compassion for people has just strengthened. I have compassion that I wouldn't have had before.''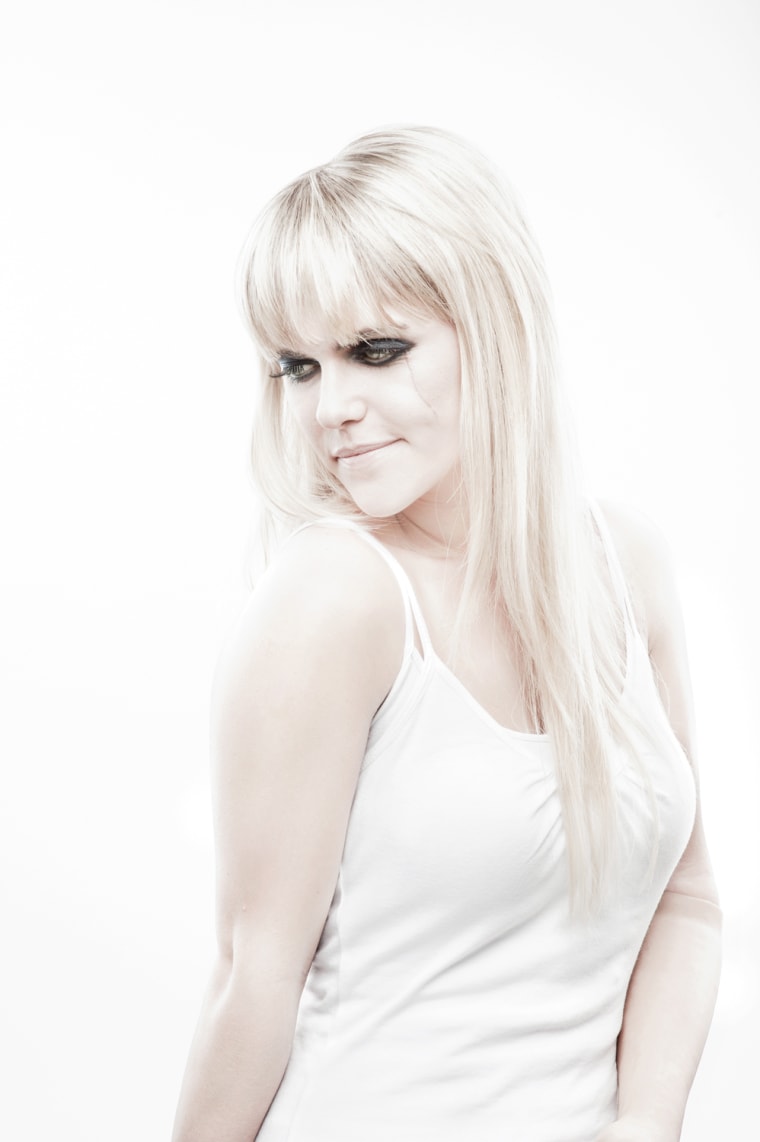 Scruggs' sunny disposition and her return to her work as the editor of LOLO Magazine, a fashion publication, is a far cry from the gruesome scene her parents witnessed on the tarmac last December. They had gone to church with Lauren that night and then went to dinner with her at a friend's house that was adjacent to the airport where the accident occurred. Lauren told Guthrie that she had been taught to get out of the plane in front of the wing, which basically took her right into the still-spinning propeller.
"It was pretty horrific,'' Lauren's mother, Cheryl Scruggs, told Guthrie. "It's still tough. The lady came running in the house and just said that Lauren was hit by a propeller, and I was just kind of stunned. I didn't really know how to react at that moment because I actually never heard of anyone doing that, so as I gathered my thoughts and just my body, I kind of ran outside and ran to the tarmac. And she was out there laying on her stomach in a pool of blood. I wasn't really sure if she was alive or dead at that moment.''
After Lauren was rushed to a nearby hospital, the doctors informed her parents of the possible consequences of the accident. "They just warned us that there was the potential that she wouldn't have the same personality, that she may never form a sentence again. But as we can see today, that's not the case,'' said Lauren's father, Jeff Scruggs.
After less than a year, Scruggs is able to return to most of the activities she enjoyed before the accident. "I'm feeling really well,'' she said. "I'm still doing rehab every day. They're actually just working me out very hard. I love it. (I am) off all pain medication, and just spiritually I feel a lot deeper in my faith.
"It's amazing the way your body just kind of does what it needs to do. Things that are really difficult at the beginning I don't really think about it anymore, and they're easy to do, so I'm thankful for that."
Still, there have been plenty of trying moments, like the first time she looked in a mirror following the ordeal.
"It was really difficult,'' Scruggs said. "I think it was just a dose of reality. I was kind of getting off my pain medication, so you're starting to understand what happened. It was hard to see, for sure."
Scruggs received a legal settlement with the insurance company for the pilot and the plane's owner, but has not second-guessed why the incident happened.
"It's just an accident that happened, and there's no one to blame,'' she said.
Read more:
Lauren Scruggs: Losing hand still haunts my dreams
New photographs capture recovering model's smile
Lauren Scruggs: 'I've learned to live by faith'