Lauren Ball had just finished throwing her son a birthday party — which completely maxed out her bank account — when she came into some unexpected money.
The Waffle House waitress from Kingsport, Tennessee, was working her regular overnight shift Oct. 14 when she received a $600 tip on a $24.49 bill from two male customers, whom she said appeared to be in their 20s.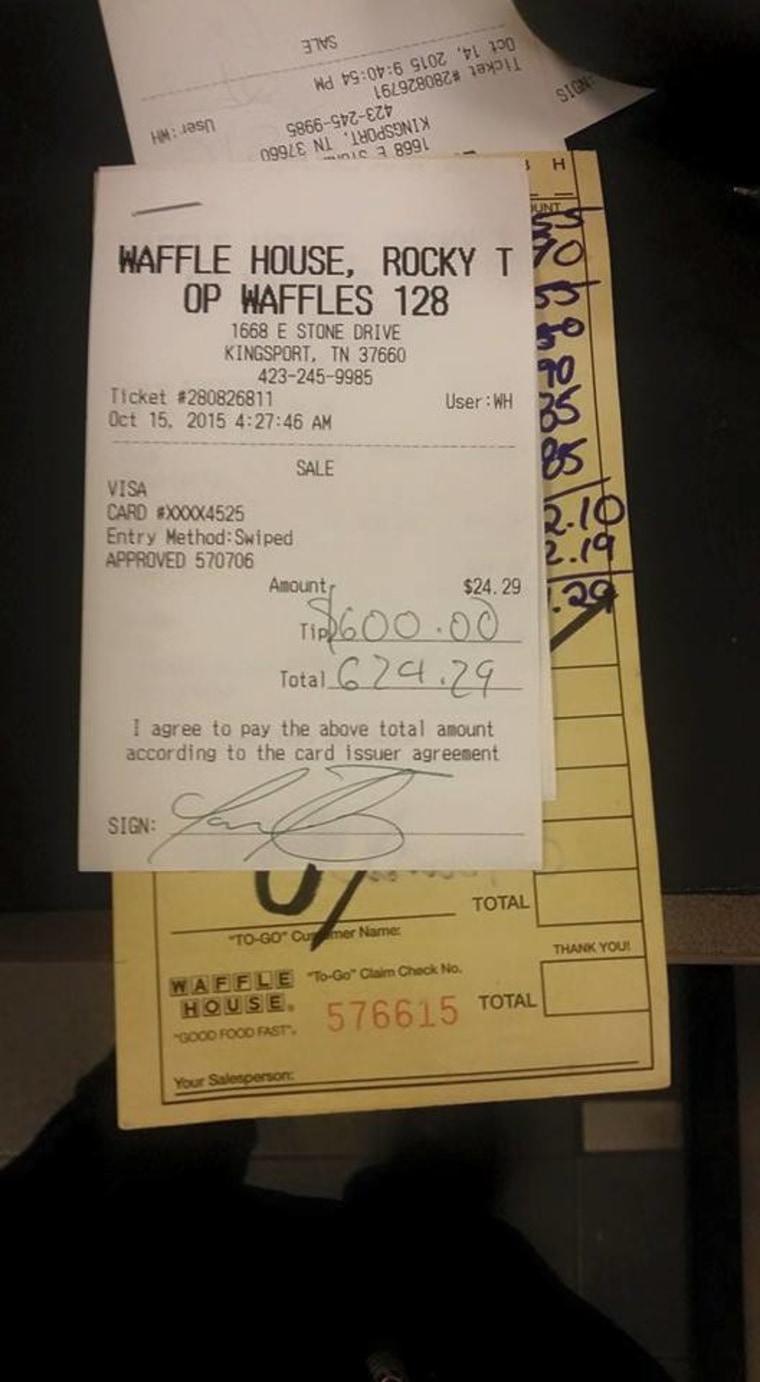 Over the course of the meal, they talked about their mutual love for "Harry Potter," and Ball, 21, mentioned her father was taking her and her son, Colton White, to the beach as a present for graduating from National College in Bristol, Tennessee.
RELATED: Waitress gets $1,000 tip from 'guardian angel': 'I started crying'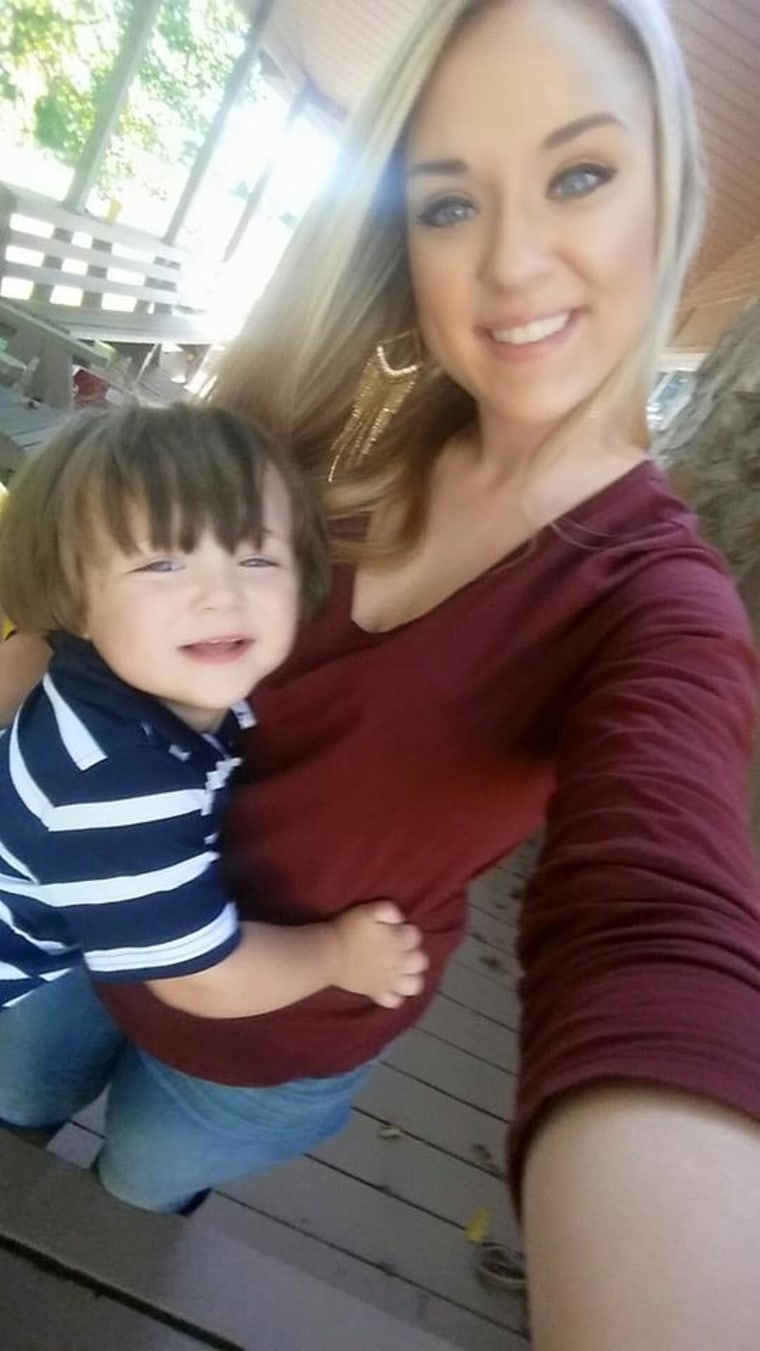 "When I saw that it said $600, I started hysterically crying. That's like three paychecks!" Ball told TODAY.com. "I asked why they'd do such a generous thing for a complete stranger and they said they just like to help people. Even the cook came over to make sure they were being serious."
While she was on vacation, they reached out to her to make sure she got the money and to ask how her trip was going.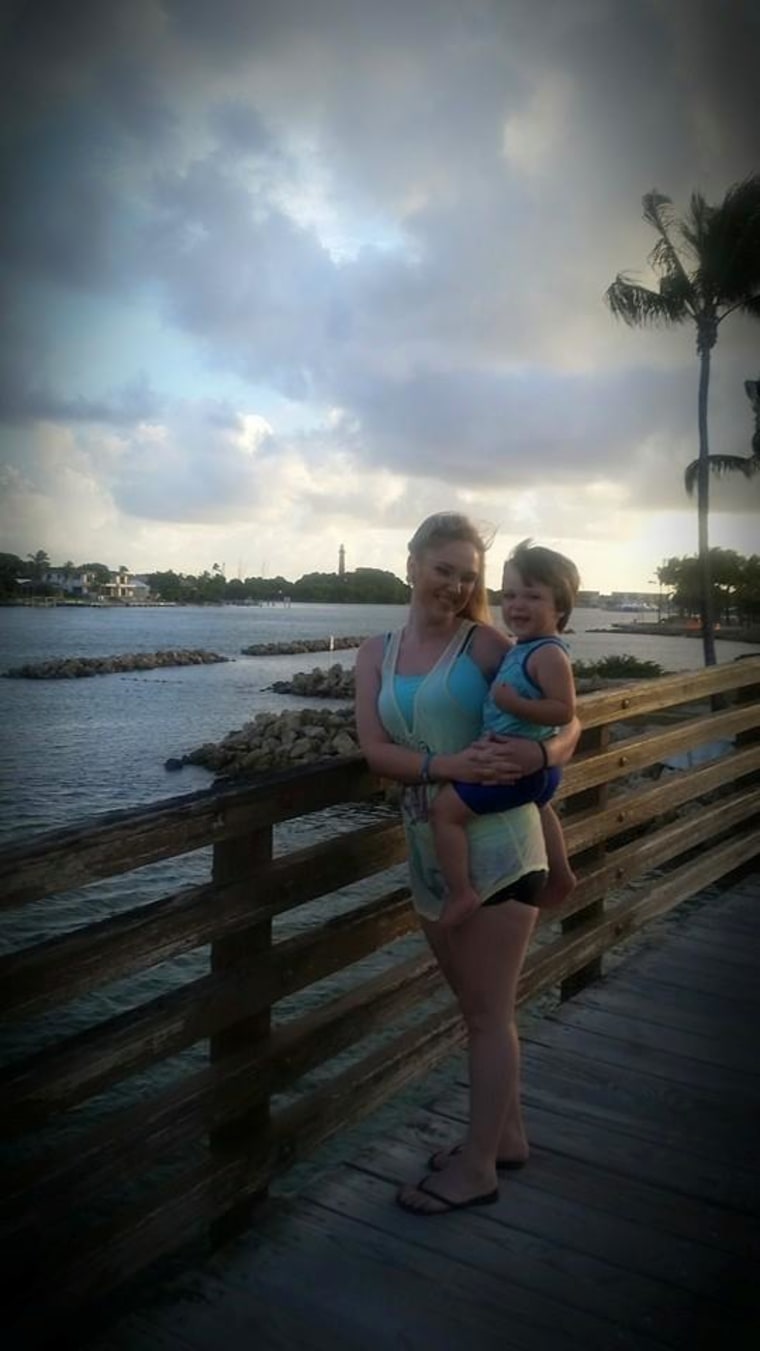 "I was pretty bummed to think that my dad was going to have to pay for everything at the beach, but then this happened," Ball said. "I can't believe the timing."
RELATED: Deliver us from eviction: Church gives pizza deliverer $1,000 tip just in time
Colton's father, Jared White, who lives close by, is currently searching for work, which meant that Ball had to fund the entire birthday party on her own. The Spongebob-themed party ended up costing her about $700 after purchasing the cake, decorations and a Fisher-Price truck as the 2-year-old's present.
"The fact that someone would do something so nice for me, it's just the craziest thing to me," Ball said. "I can't thank them enough."