Food and shelter are basic needs, but clean clothes can mean a renewed level of self-respect for the underprivileged.
Laundry Love, a charity based in Portland, Oregon, aims to help people who are struggling financially by partnering with local laundromats to offer free laundry services. According to Laundry Love's national director, Greg Russinger, it all began in 2002, when he and his friends offered to help a homeless man named Eric, a.k.a. T-Bone, in Ventura, California.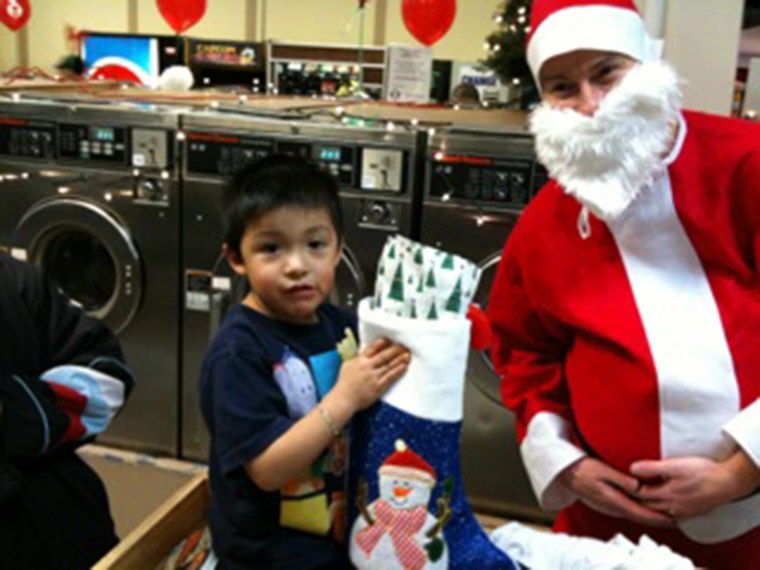 ——"He just said, 'If I had clean clothes, I think people would treat me as a human being,'" Russinger told TODAY.com.
Russinger and fellow volunteers found a local laundromat and provided the money and supplies to wash the clothes of T-Bone and other community members in need. The Ventura branch of Laundry Love has remained active ever since.
In the years that followed, Laundry Love has provided an estimated 450,000 loads of laundry to about 300,000 people, according to Russinger. Beneficiaries include the jobless, the homeless, immigrants, victims of natural disasters and others who find themselves financially strapped.
"When you're washing clothes, all you have is time and each other," Russinger said. "It can be a sustainable place to receive care, and find friendship, and just feel that the weight of their experience can become shared."
In Los Angeles, author Charles Lee has been a consultant to the program since 2006, and says he's seen Laundry Love make a difference in the community.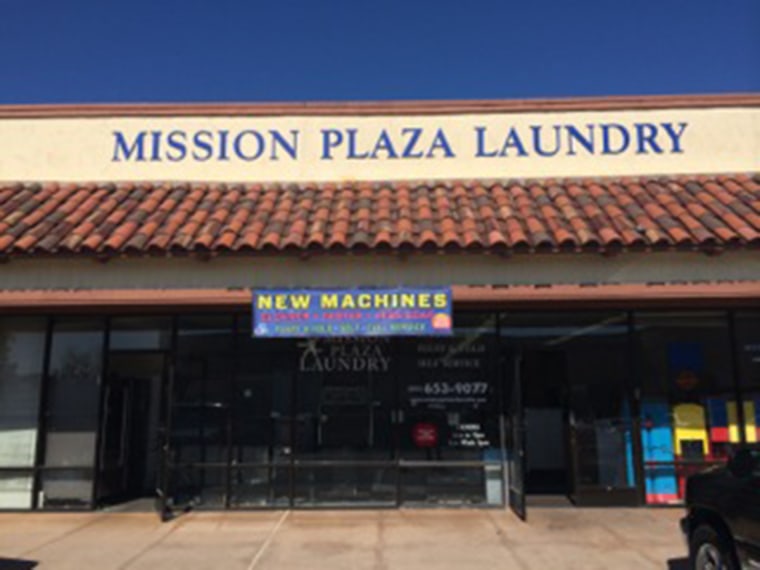 "I've had several people tell me that Laundry Love has been a big benefit because some weeks they have to decide between laundry or food for their families," Lee told TODAY.com.
With more than 300 Laundry Love programs registered nationwide, the program earned additional attention last week when NPR reported on the dynamic of a gathering in Huntington Beach, California. The charity aims to bring a social component to the weekly and monthly events, often offering more than just detergent and drier sheets in the process.
"At some locations, we've done everything from after-school tutoring to basic medical care to bringing in food," Lee said. "It kind of takes on a life of its own. Each Laundry Love is unique, and that's what I love about it."
Mike Rusch said he joined the Laundry Love effort five years ago, after he and fellow members of his Fayetteville, Arkansas-based charity Cobblestone Project heard Lee speak about it at a conference.
"We heard that idea and we were like, 'Gosh, it's just brilliant, because it's so simple and yet it's so personal,'" Rusch told TODAY.com. "It gives you an opportunity to move past an issue — like, I can't solve the issue of homelessness, but I can help an individual who needs some compassion and some clean clothes."
Rusch said he was moved by a homeless man named Mark, who'd attended regular Laundry Love events in Fayetteville over the span of three or four months, but didn't show up on time for the next one.
"Toward the end, as we were getting ready to shut things down, he came in and he gave us $2 in quarters," Rusch said. "He just said, 'Thank you,' and I said, 'What are you doing?" And he said, 'Well, I don't need Laundry Love's services anymore. That help that you guys gave me allowed me to get me back on my feet. Here's $2 that I'd like to give back to you, because I know the power of what that can do.'"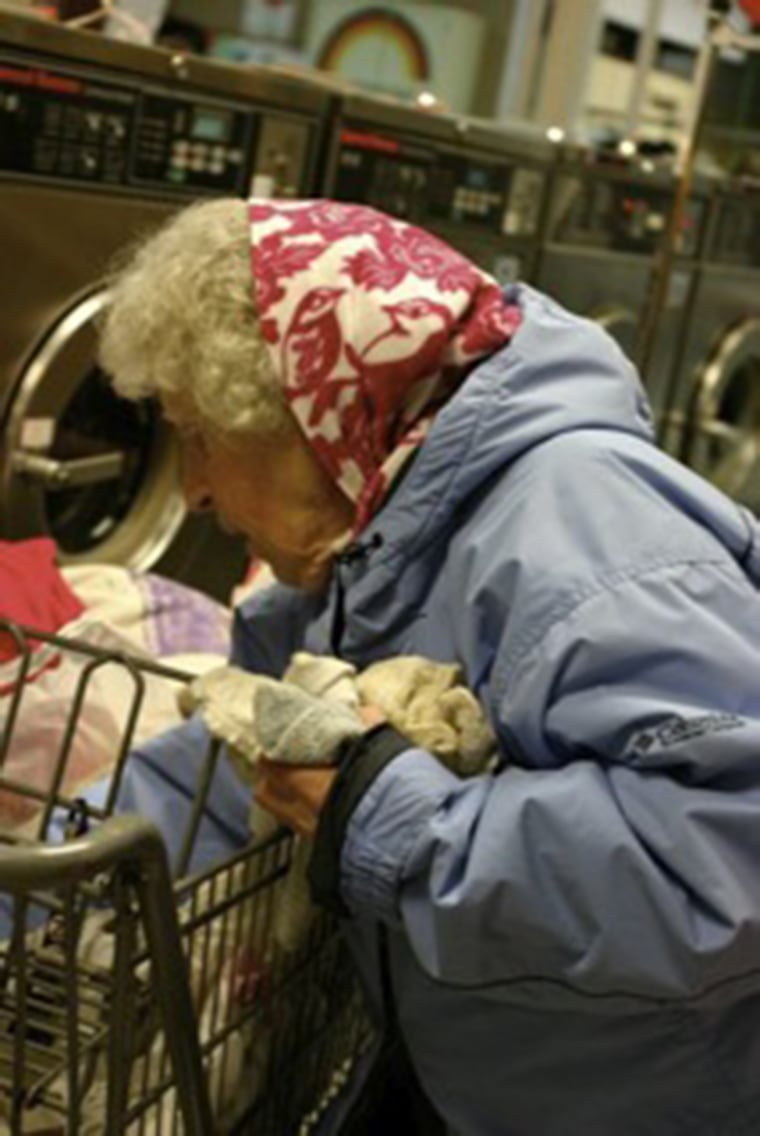 That kind of interaction isn't uncommon, according to Russinger, who cited a man who returned to Laundry Love in Portland just to donate $20 to the cause that cleaned his clothes for job interviews.
Money isn't the only way participants have shown their appreciation. Russinger said that, through Laundry Love, he's befriended a hardworking immigrant couple who invited volunteers to their wedding and into their home.
"I don't know if you've ever been in the home of the poorest here in the U.S., [but] they will do all that they can to share with you," he added. "We were sitting on the floor, or a couch here, or a broken table there, and they were just trying to say thank you."
Over time, Laundry Love helped the woman land a job as a cook, he said.
While clean clothes won't solve every problem, Lee says it's a start. "It's just kind of an open hand," he added, "and a willingness to listen."
Follow TODAY.com writer Chris Serico on Twitter.